The Reality and Evidence of Our Freedom in Christ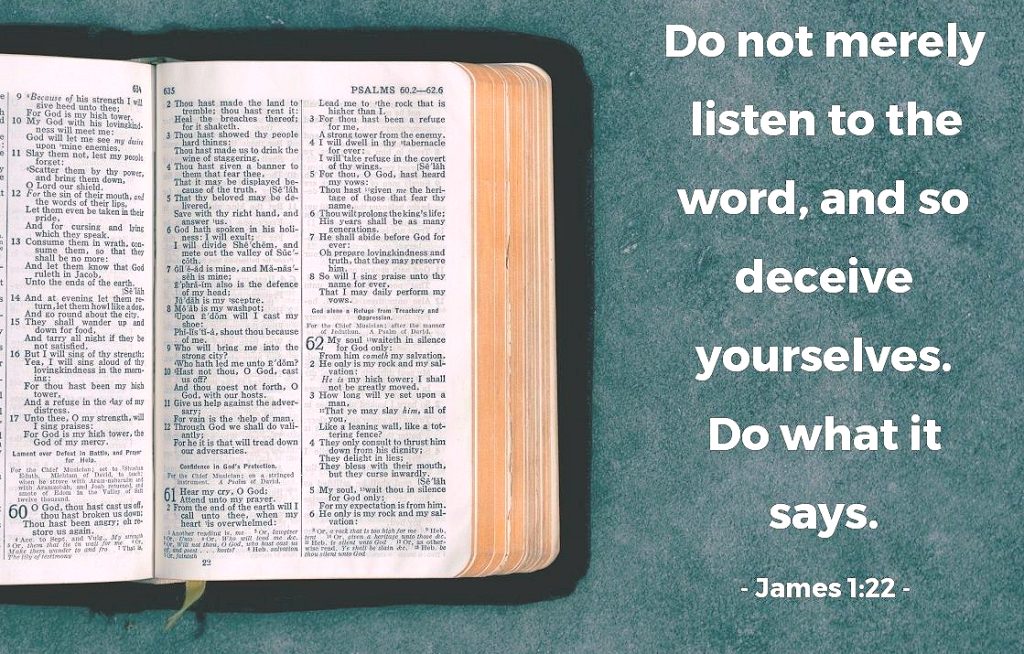 "Don't I beg you, only hear the message, but put it into practice; otherwise, you are merely deluding yourselves. The man who simply hears and does nothing about it is like a man catching the reflection of his own face in a mirror. He sees himself, it is true, but he goes on with whatever he was doing without the slightest recollection of what sort of person he saw in the mirror. But the man who looks into the perfect mirror of God's law, the law of liberty (or freedom), and makes a habit of so doing, is not the man who sees and forgets. He puts that law into practice, and he wins true happiness." – "James 1:22-24" J.B.Phillips – Only you and I personally will know what category we slot into.
---
I'm really excited today, and some might say who know me "We'll that's not unusual for you Albert" and that would be true. However, I want to say that outside of the Holy Spirit's anointing, I am by nature quite shy and introverted. But since I got saved the anointing of the Holy Spirit, and praise God it is an anointing that abides "1: John 2:27" has transformed that, and it's expressed amongst other things in my excitability.
The reason for my excitement today stems from the fact that when God speaks:
Our "Motivations Change"
There are "Dreams that are Birthed within us"
And "Aspirations are formed"
and in them all, we hear those familiar words "Let it Be" that were spoken at creation and have been resonating through the ages until this day and will do so onwards beyond our earthly journey.
I'm sharing with you today what has been formulating in my spirit over several months and I sincerely believe, and trust that I'm not being presumptuous in believing that it is a: "Prophetic Word" for us at:
TWCF.
Those online today.
And for the wider Church of Jesus.
I believe it is a "Rhema" word and I hope it will be received as such. If that term is not familiar to you it comes from the Bible's use of two Greek words. One indicating "logos", which we know means the whole Bible and also refers to Jesus. The second way it is used relates to the spoken word. It is used when someone says something aloud. Examples of "Rhema" can be found in various parts of the Bible such as "Luke 1:38" – "Luke 3:2" – "Luke 5:5" and "Acts 11:16." The Prophets often were used by the Holy Spirit to express Rhema words in their prophecies.
In our context today I believe and hope that you might hear what has been placed upon my heart for us as such a "Rhema Word" from the Holy Spirit directed to us all.
---
Every month I am ministering to approximately two-thousands of our fellow family members in various parts of the World and one thing that is rising in my conversations with "Leaders, Pastors and Church Members" is that there is a sense that God is doing something new in His Church.
What I am hearing and from stories emerging from worshipping communities throughout the nations is a renewed confidence that God is doing what we might describe as a "New-Old" thing.
The Church I'm hearing about is "Growing, Alive and wonderfully demonstrating" the qualities that were so evident in the early church of the New Testament days.
Let me ask a rhetorical question.
Can you feel the winds of change?
Can you feel the stirring of the Holy Spirit in your life?
If so, it's not a coincidence. Things all around us might seem to be in decline, but the reality is that we are in a time of rebirth. The Church today is shedding its old skin and emerging anew, a Church more vibrant and alive than ever before. The Holy Spirit I'm sure is calling all of us to a new season of rebirth and transformation and none of us needs to be left out.
Can I hear a rousing "Hallelujah" to that?
---
Let me tell you that I'm firmly convinced that God by the Holy Spirit is saying to us here, to those online and yes, His Church as a whole "It is time to rise again." Can you hear it? Listen for a moment …… Can you hear the voice of the Spirit of God exciting your imagination regarding what He wants to do afresh? If not, then I hope that by the end of our time together as we delve into God's Word that it will be like the sound of a "Trumpet Call" to all of us.
---
Excuse me for a moment whilst I become a bit self-reflective. As I reflect upon my life, I've come to realise that there is a painful truth to be acknowledged. Over the years, I've faced my fair share of failures, disappointments, and disillusionment, and I've at times retreated to a subconscious place of refuge. It's a place where I've felt safe and protected from the external forces that seemed to work against me. What has happened? I've ended up with my head staying well below the parapet, finding comfort in my "trench warfare."
And I'll tell you that it's frighteningly easy to get there and to fall into the trap of creating a tomb to dwell in. A place where we slowly wither away, away from the prying eyes of the world. We settle into our "status quo" and find ourselves in a "spiritual rut," which is nothing more than an open-ended grave. I have to say that this insidious trap is imperceptible to us, it's like a creeping cancer and before we know it, we've become prisoners of our own making – no longer walking in and enjoying the freedom we have in Christ.
As I look back on my life, I see the moments when I've retreated into this tomb and lived in my rut where I've felt comfortable in my self-imposed isolation. Eventually, we see the cost of our choices, and the realisation is sobering. However, wonderfully the grace of God is still at work and the Holy Spirit provides a regular wake-up call to shake off the dust of complacency and live fully in His freedom.
Perhaps That Is Why God Has Inspired This Word For Us Today – To Give Us A Wake-Up Call
---
Listen, my friends, I'm speaking as much to myself today as all of us here and online and yes prophetically to the "wider church" saying that God is speaking once again into those tombs. We may have settled into a routine and lost sight of the radical, life-changing power of the Gospel. But today, right now, and right here the Holy Spirit is wanting to shake us out of our complacency and is inviting us into something new.
The Spirit of God is speaking once again into those entrenched positions where we are unwilling or too afraid to lift our heads over and saying to us in no uncertain terms as was said of old but now to us:
As Jesus said to Lazarus – "Come Out."
As Ezekiel said to the bones in the "Dry Valley" – "Live again."
As the Holy Spirit is saying to us "Walk in the Freshness of Life."
Does that resonate with any of us today?
Does that I wonder if it initiates a sense of new hope?
Does that I wonder if it stirs a new sense of hope and expectation in our hearts?
Would you humour me for a moment?
On this side if it's truly your desire to "Come Out and Walk in a Freshness of Life" let me hear you declare aloud – Holy Spirit give me a freshness of life.
Here in the middle if it's truly your desire to "Come Out and Walk in a Freshness of Life" let me hear you declare aloud – Holy Spirit give me a freshness of life.
And on the right here if it's truly your desire to "Come Out and Live Again in a Freshness of Life" let me hear you declare aloud – Holy Spirit give me a freshness of life.
And all together let's declare it as our prayer today – Holy Spirit give me a freshness of life.
Individually, the Spirit is calling us to deeper intimacy and greater boldness in our faith.
Collectively, to break free from the chains of fear and doubt.
Unitedly step into the abundant life that Jesus promised us.
That same command "Let it be."

That same voice that said, "Come Out."

That same voice that said, "Live Again."
is the voice that speaks to us again today. Because I believe that our next chapter collectively individually and unitedly is going to be greater than any chapter previously enjoyed! Can I get an Amen to that?
---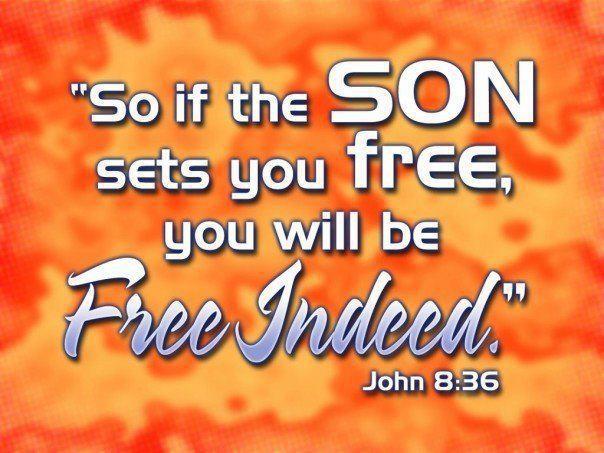 Only as we hear the "Live Again", Let it Be and "Come Out" will we truly enter into the real freedom we have received in Christ – the freedom that is described as "Indeed." in "John 8:36" – in the words – "So if the Son sets you free, you will be free indeed." It's the freedom that Jesus gives expressed and desires that we experience at every level.
Level 1 – He has given us the freedom of opportunity: he died for us.
Level 2 – He has given us the freedom of ability: he gave us the gift of faith.
Level 3 -He has given us the freedom of desire: he put a new heart in us and wrote his law on it, causing us to have new desires and new loves.
Level 4 – He has given us the freedom of having no regrets for a thousand years.
Let me expand a little on that.
As believers, we have been granted four incredible freedoms that are gifts from God. These freedoms are the freedom of opportunity, the freedom of ability, the freedom of desire, and the freedom of having no regrets.
The Freedom of Opportunity is a gift that has been given to us through Christ's sacrifice on the cross. In "John 8:36", we are told, "

So if the Son sets you free, you will be free indeed

." Jesus' death on the cross has set us free to pursue our dreams and reach our full potential.

We should strive to make the most of this freedom by taking advantage of every opportunity that comes our way.
The Freedom of Ability is also a gift from God that comes through faith. "Philippians 4:13", tells us "

I can do all things through him who strengthens me

." This ability to do all things comes from the power of God working within us. It's a powerful force that allows us to achieve the impossible and overcome any obstacle. It's a strength that resides within us and empowers us to do great things.

It's something that we should cultivate and grow through prayer and studying the Word of God.
The Freedom of Desire is a gift that comes from a transformed heart. This is where things get really exciting. Not only have we been given the freedom to pursue our dreams and the ability to achieve them, but we have also been given the power to desire the right things. This is because our hearts have been transformed, and a new love has been written on them. As it is written in "Ezekiel 36:26-27", "

And I will give you a new heart, and a new spirit I will put within you. And I will remove the heart of stone from your flesh and give you a heart of flesh. And I will put my Spirit within you, and cause you to walk in my statutes and be careful to obey my rules

."

This means that we can pursue our goals with a clear conscience, knowing that our desires align with what is good and right.
The freedom of Having No Regrets is the ultimate freedom that comes from living a life of obedience to God's will. It's the type of freedom that allows us to live without fear, without shame, without any kind of regret. Wonderfully we are informed in "Proverbs 3:5-6", "

Trust in the Lord with all your heart, and do not lean on your own understanding. In all your ways acknowledge him, and he will make straight your paths

."

It's a freedom that allows us to look back on our lives a thousand years from now and know that we did everything we could to make the most of our time here on Earth. And it's all thanks to the one who gave us the freedom of opportunity, ability, and desire.
---
"It was for freedom that Christ has set us free" – says "Galatians 5:1" and we cast off our shrouds, and listen to our chains as they drop to the ground and see before us a vast wide-open place where the pastures are green and fruitful.
I can tell you my friends today that "Freedom is something that cannot be hidden" – "Freedom is Recognisable", "Freedom is Influential", and "Freedom makes an Impact on our Journey of Faith and indeed the whole world around us."
"If We Are Truly Experiencing His Freedom Then These Will Be The Hallmarks"
---
Over the past weeks, we have reflected upon the topic of "Freedom in Christ." We have considered "Freedom from Sin, Shame, Sickness, Death, Addiction, Guilt, Isolation and Hopelessness" and these are powerful ideas. But let me ask you this.
Have we truly internalised these ideas?
Are we actively living in these freedoms?
Or has it simply been a series of interesting, motivational, comforting, inspiring, encouraging, educational, reassuring, and heart-warming messages that we've listened to without allowing them to truly impact us?
While it's true that these messages could have provided a lot of positive feelings –
Have they been truly – Life-changing?
Have we experienced the transformative power of the Word of the Lord?
Can we honestly say that we've felt, as it were the breath of the Holy Spirit upon our faces, or has it been just another sermon that we've listened to and gone away forgetting what we have seen in the mirror?
My challenge personally and to all of us is to be honest with ourselves and reflect on whether these messages have made a real impact on our walk of faith. Have they transformed us? Have they truly set us free from the things that were holding us back? If they have: –
"Where is the evidence?"
"Where is the impact being felt?"
"Where is the transformation?"
---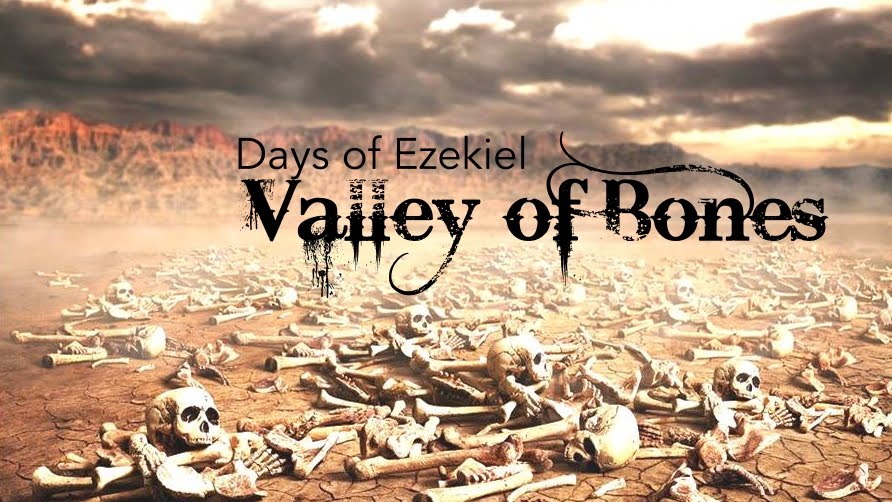 "Ezekiel 37:1-14"
I spoke of Ezekiel earlier and whilst it may be a familiar story to many let me take a moment to recount it for us. In the Old Testament book of Ezekiel, there is a vision of the Valley of Dry Bones that is both powerful and scary. In this dream, the prophet Ezekiel sees himself in a field full of scattered, dry bones. The bones are a clear sign of death. They show that the people of Israel, who had turned away from God, were spiritually empty and alone.
"Ezekiel 37:1-14" tells the whole story of what Ezekiel saw in the Valley of Dry Bones. In this chapter, Ezekiel talks about how God told him to prophesy over the bones, telling them, "I will give you breath, and you will live" – "Ezekiel 37:5." As Ezekiel speaks God's word, the bones start to stick together, and skin grows over them. God gives them life, and they grow into a huge army.
For Christians, the Valley of Dry Bones is a metaphor for hope and a fresh start. Just as the power of God's Word brought the dead bodies back to life, so too can faith in Jesus Christ give Christians new life. The dry bones reflect how broken and dead our souls become when we live a life that has "settled and lost its true perspective", whilst reminding us that God's Word renews and gives us new life.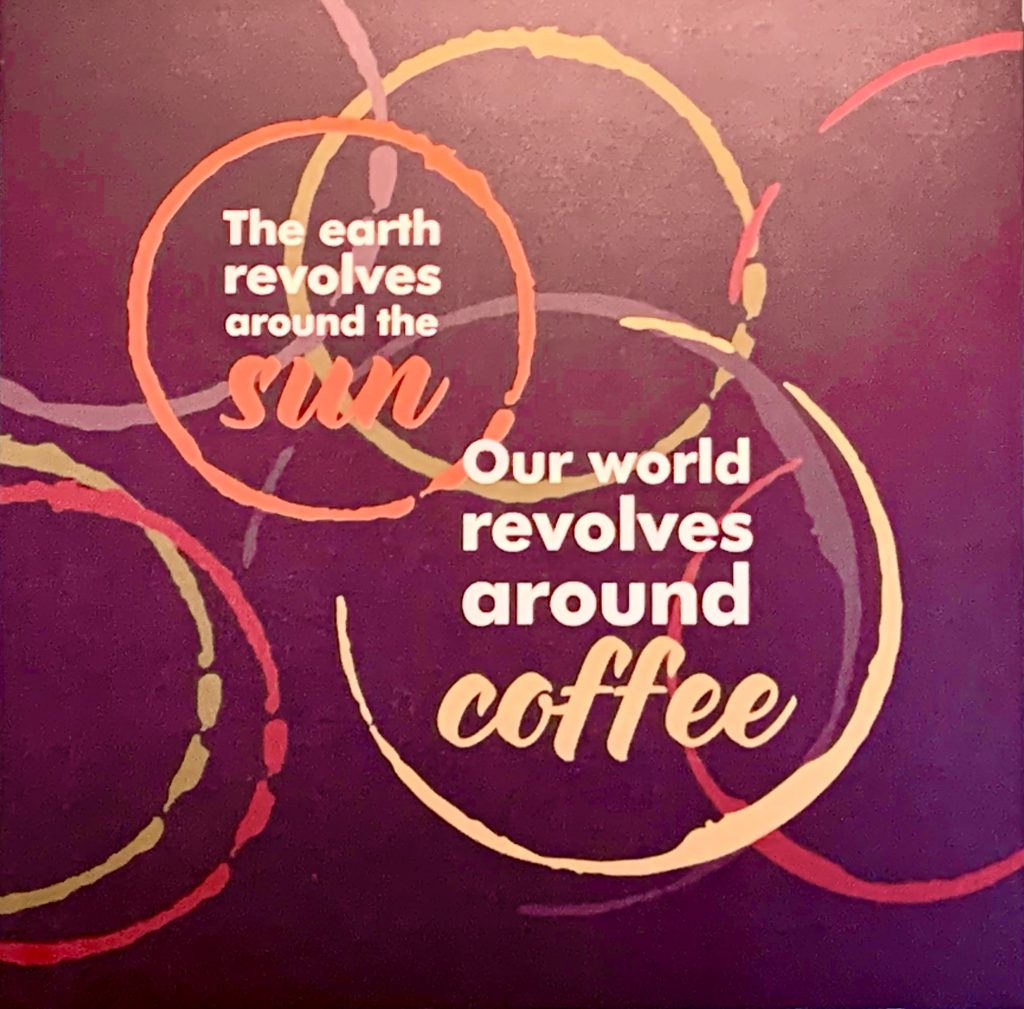 I was in a well-known coffee shop just the other day and I read on a poster – "The earth revolves around the Sun – Our world revolves around Coffee" and a very pertinent question came to my mind and it's a question for us all today – "What Does Our World Revolve Around?"
---
In addition to Ezekiel, I also referenced Lazarus. Again, if you are a Bible reader then it's a familiar story but bear with me as I recount it once again before pointing it to our topic today.
The story is found in – "John 11: 1-44" and it tells us of two sisters Mary and Martha and their dead brother Lazarus. They lived in a village called Bethany. Before Lazarus had died because they recognised that Jesus could perform miracles, they sent word to him asking that he would come and heal their brother. Anyway, to cut a long story short Jesus deliberately delayed a further two days before he arrived and by that time Lazarus was dead and decaying in his tomb.
There are a whole lot of reasons why Jesus delayed but the upshot of the story is that Jesus arrived and told them to remove the stone over the tomb and then said – "Lazarus, come out!" And he came out, a cadaver, wrapped from head to toe, and with a kerchief over his face. Jesus told them, "Unwrap him and let him loose."
---
So, what has that got to do with us today? Well! Life can be tough; we all face difficult circumstances and experiences that leave us feeling hopeless and defeated. It's easy to get stuck in a rut, feeling like there's no way out and that we're trapped in our own personal tombs as I mentioned before. But just like Lazarus and Ezekiel's bones we can experience a resurrection and come out of the tomb of our old selves and into a new life full of hope and promise.
The metaphor of Lazarus being already decaying emphasises the extent to which we can feel impotent trapped and hopeless. But the good news is that we don't have to stay there. Through the power of God, we can be regenerated and renewed, no matter what our past may look like.
In the story of Lazarus, the powerful words that were used by Jesus were – "… "Lazarus, come out!" and still today in our day and generation the words "Come Out"are being declared over all of us, the Spirit of God is still saying "Let them Loose."
Let me ask a really personal rhetorical question of us today – "Are you feeling trapped in a life that doesn't seem to fit you? Maybe you think you're too old, too inexperienced, or too afraid to make a change. Well, let me tell you, my friend, you are not alone. Just like Lazarus, who was already decaying in his tomb, you too can be called out of your own personal tomb and like the bones find a new life of freedom and liberation. It's never too late to make a change and start living the life that you were meant to live.
---
I want to encourage us all today and say that it's time to let go of the fear, the doubt, and the insecurities that have been holding us back. I want to encourage us all to embrace the power within us, and let it guide us towards the life that we were always meant to live.
Together, we can rise from the captivity of our old lives and into freedom let's together embrace it.
Through faith in God, we can shed the old, decaying self and embrace a new life full of purpose, meaning, and joy. We can break free from our chains of fear and self-doubt and step into the fullness of life that God has promised us. It takes courage and faith to answer the call of Jesus and step out of our tombs, but the rewards are immeasurable.
It's time to break free my Brother my Sister.
---
The question remains, however, are we truly walking in freedom? Or have we become so consumed with our fortress mentality, living out the status quo, that we have forgotten the power of the Gospel that has set us free?
Truly for "Heaven's Sake.
Truly for Our Sake.
Truly for a Lost Worlds Sake.
Let's not be content with merely living out the status quo. Let's break free from our fortress mentality and use what we have been given to make a real difference in the world.
We have been given the power to break chains and set captives free, just as Jesus did during His time on earth. That's what living in freedom, that's what living in the power of his resurrection is all about, and that's the impact a lost World needs.
"That's What The Evidence of Our Freedom Portrays"
---
Do we believe these things today, I'm asking this of myself, all of us here, those online and the wider Church of Jesus Christ – Do we really believe that – God has broken every chain; that He has taken the shackles of our feet so we can dance and praise Him in His gift of freedom.? That He has given strength to our weak knees and vitality to our voice.?
---
Throughout history, God has shown that nothing is beyond His reach. He parted the Red Sea to allow His people to escape their enemies "Exodus 14", and even raised Jesus from the dead after He was crucified "Matthew 28." His power knows no limits, and He can speak to the dry bones of lives, to shattered hopes, into the darkness of our tombs and to any of our crushed ambitions, and even to our painful experiences and restore once again. No matter how dire our circumstances, God can breathe new life into them. He can restore our dreams and ambitions, no matter how lost or shattered they may seem.
So today, Hallelujah, don't lose hope. God can speak life into them once more. He can restore what has been lost and revive what has died.
All you need to do is have faith in His power and trust that He can do the impossible. Remember what Jesus said in "Matthew 19:26" – "With man, this is impossible, but with God, all things are possible."
So, like Ezekiel of old, I prophesy to myself and to you – "Dry Bones Live Again."
Are you, are we ready to experience the unstoppable power of the Holy Spirit in our lives? That's the question for all of us here today.
---
Conclusion:
In this place and online and in His Church, right now I believe He is touching lives, turning them around, He is making a way where it was thought there was no way, He is working miracles in lives, and He is bringing light into tombs. He is giving answers to our bewilderment and forever He is keeping His promises to all of us. Truly "MY GOD THIS IS WHO YOU ARE."
Remember, it's not about your age, your experience, or your fears – hear me now my friends. It's about taking that first step towards the freedom and liberation that you deserve. So, let's let go of the past, and step boldly into the future that awaits us.
What we are contemplating might seem a bit scary but let me say – Don't be afraid of what might appear to be giants in your way. You know and I know that with God anything's possible. So, I urge you to step into what might be a fight knowing of a surety that He is right there by your side. You might be saying "The stones that you are holding are really very, very small", but I'm here to tell you that you can watch your giants fall.
It's either time to retreat or take a chance. This is a question that has plagued God's people throughout redemptive history. On that pivotal day at Kadesh Barnea, recorded for us in "Numbers 13:32–33" the Israelites were faced with this choice. Despite being on the threshold of the Promised Land and holding the promise of God in their hands, they retreated out of fear. They were afraid to put their confidence in God and risk all for him. There was a high price to pay, the Lord abandoned an entire generation to starve to death in the wilderness.
So don't ignore the Holy Spirit's call in your life. Embrace the winds of change and let them carry you towards a new season of growth and transformation. As we each answer the Spirit's call, we can join together to be a Church that is truly alive and unstoppable.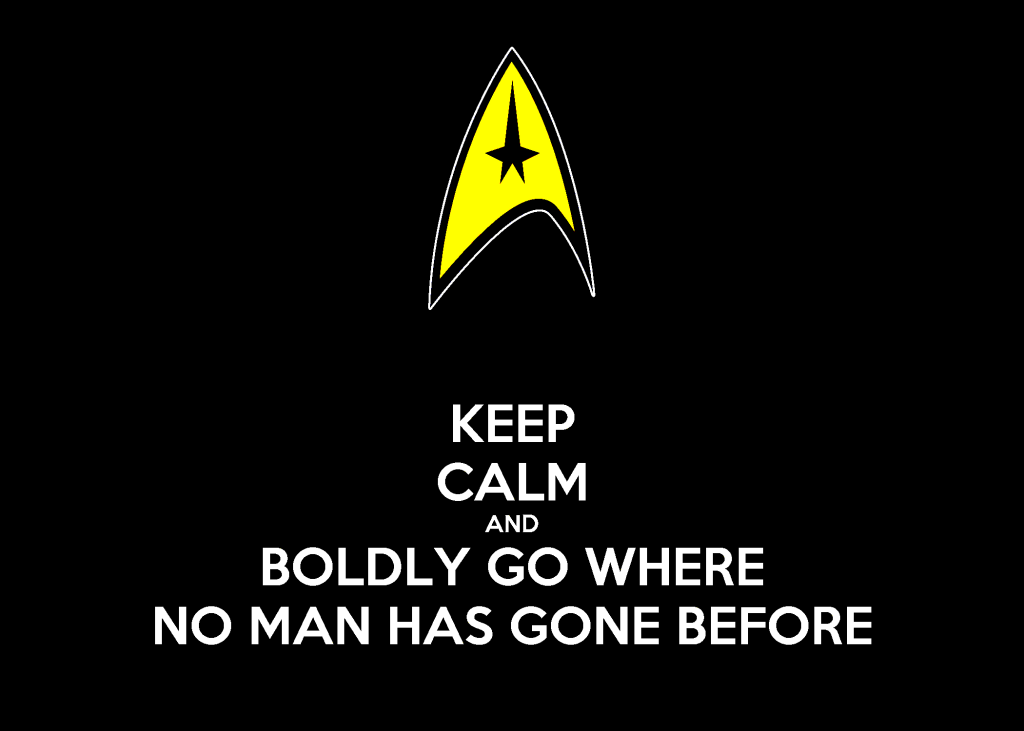 Will you today make a fresh commitment and come along with me stepping into a new future which in the words of Star Trek "Go where no man has gone before?"
---
PORTUGUESE
A realidade e a evidência de nossa liberdade em Cristo
"Peço-lhes que não apenas ouçam a mensagem, mas que a coloquem em prática; caso contrário, os senhores estarão apenas se iludindo. O homem que simplesmente ouve e não faz nada a respeito é como um homem que vê o reflexo de seu próprio rosto em um espelho. Ele se vê, é verdade, mas continua com o que estava fazendo sem a menor lembrança do tipo de pessoa que viu no espelho. Mas o homem que olha para o espelho perfeito da lei de Deus, a lei da liberdade, e tem o hábito de fazer isso, não é o homem que vê e esquece. Ele coloca essa lei em prática e conquista a verdadeira felicidade." – "Tiago 1:22-24" J.B.Phillips – Somente o senhor e eu saberemos pessoalmente em que categoria nos encaixamos.
Estou muito animado hoje, e alguns que me conhecem podem dizer: "Isso não é incomum para o senhor, Albert", e isso é verdade. No entanto, quero dizer que, fora da unção do Espírito Santo, sou por natureza bastante tímido e introvertido. Mas desde que fui salvo, a unção do Espírito Santo, e louvado seja Deus por ser uma unção que permanece "1: João 2:27", transformou isso, e isso se expressa, entre outras coisas, em minha empolgação.
O motivo do meu entusiasmo hoje vem do fato de que quando Deus fala:
Nossas "Motivações mudam"
Há "sonhos que nascem dentro de nós"
E "Aspirações são formadas"
E em todos eles, ouvimos aquelas palavras familiares "Let it Be" (Que seja) que foram ditas na criação e que têm ressoado através dos tempos até hoje e que continuarão a ressoar além de nossa jornada terrena.
Estou compartilhando com os senhores hoje o que vem sendo formulado em meu espírito há vários meses e acredito sinceramente, e confio que não estou sendo presunçoso ao acreditar que se trata de uma: "Palavra Profética" para nós da
TWCF.
Os que estão on-line hoje.
E para a Igreja de Jesus em geral.
Acredito que seja uma palavra "Rhema" e espero que seja recebida como tal. Se esse termo não for familiar para o senhor, ele vem do uso de duas palavras gregas na Bíblia. Uma delas indica "logos", que sabemos que significa a Bíblia inteira e também se refere a Jesus. A segunda forma de uso está relacionada à palavra falada. É usada quando alguém diz algo em voz alta. Exemplos de "Rhema" podem ser encontrados em várias partes da Bíblia, como em "Lucas 1:38" – "Lucas 3:2" – "Lucas 5:5" e "Atos 11:16". Os profetas foram frequentemente usados pelo Espírito Santo para expressar palavras Rhema em suas profecias.
Em nosso contexto de hoje, acredito e espero que os senhores possam ouvir o que foi colocado em meu coração para nós como uma "Palavra Rhema" do Espírito Santo dirigida a todos nós.
Todos os meses estou ministrando a aproximadamente dois mil membros de nossa família em várias partes do mundo e uma coisa que está surgindo em minhas conversas com "Líderes, Pastores e Membros da Igreja" é que há um sentimento de que Deus está fazendo algo novo em Sua Igreja.
O que estou ouvindo e as histórias que estão surgindo das comunidades que adoram em todas as nações é uma confiança renovada de que Deus está fazendo o que poderíamos descrever como algo "novo-velho".
A Igreja de que estou ouvindo falar está "crescendo, viva e demonstrando maravilhosamente" as qualidades que eram tão evidentes na igreja primitiva dos dias do Novo Testamento.
Permita-me fazer uma pergunta retórica.
O senhor consegue sentir os ventos da mudança?
O senhor consegue sentir a agitação do Espírito Santo em sua vida?
Se sim, não é coincidência. As coisas ao nosso redor podem parecer estar em declínio, mas a realidade é que estamos em um período de renascimento. A Igreja atual está se desfazendo de sua pele velha e ressurgindo, uma Igreja mais vibrante e viva do que nunca. Tenho certeza de que o Espírito Santo está chamando todos nós para uma nova temporada de renascimento e transformação, e nenhum de nós precisa ficar de fora.
Posso ouvir um caloroso "Aleluia" para isso?
Deixe-me dizer aos senhores que estou firmemente convencido de que Deus, por meio do Espírito Santo, está dizendo para nós aqui, para aqueles que estão on-line e, sim, para a Sua Igreja como um todo: "É hora de nos levantarmos novamente". O senhor consegue ouvir isso? Ouça por um momento …… O senhor consegue ouvir a voz do Espírito de Deus estimulando sua imaginação em relação ao que Ele quer fazer de novo? Se não, então espero que, ao final de nosso tempo juntos, ao nos aprofundarmos na Palavra de Deus, isso seja como o som de um "toque de trombeta" para todos nós.
O senhor me dá licença para refletir um pouco sobre mim mesmo. Ao refletir sobre minha vida, percebi que há uma verdade dolorosa a ser reconhecida. Ao longo dos anos, enfrentei minha cota justa de fracassos, decepções e desilusões e, às vezes, me retirei para um lugar de refúgio subconsciente. É um lugar onde me senti seguro e protegido das forças externas que pareciam trabalhar contra mim. O que aconteceu? Acabei com minha cabeça bem abaixo do parapeito, encontrando conforto em minha "guerra de trincheiras".
E vou dizer aos senhores que é assustadoramente fácil chegar lá e cair na armadilha de criar um túmulo para morar. Um lugar onde definhamos lentamente, longe dos olhos curiosos do mundo. Nós nos acomodamos em nosso "status quo" e nos encontramos em uma "rotina espiritual", que nada mais é do que uma sepultura sem fim. Devo dizer que essa armadilha insidiosa é imperceptível para nós, é como um câncer rastejante e, antes que percebamos, nos tornamos prisioneiros de nossa própria criação – não mais caminhando e desfrutando da liberdade que temos em Cristo.
Quando olho para trás em minha vida, vejo os momentos em que me retirei para esse túmulo e vivi em minha rotina, onde me senti confortável em meu isolamento autoimposto. Eventualmente, vemos o custo de nossas escolhas, e a constatação é preocupante. No entanto, é maravilhoso que a graça de Deus ainda esteja em ação e que o Espírito Santo nos desperte regularmente para sacudirmos a poeira da complacência e vivermos plenamente em Sua liberdade.
Talvez seja por isso que Deus inspirou essa palavra para nós hoje – para nos dar um sinal de alerta
Ouçam, meus amigos, estou falando tanto para mim mesmo hoje quanto para todos nós aqui e on-line e, sim, profeticamente para a "igreja mais ampla", dizendo que Deus está falando mais uma vez nesses túmulos. Talvez tenhamos nos acomodado em uma rotina e perdido de vista o poder radical e transformador do Evangelho. Mas hoje, agora e aqui mesmo, o Espírito Santo está querendo nos sacudir de nossa complacência e está nos convidando para algo novo.
O Espírito de Deus está falando mais uma vez naquelas posições arraigadas em que não estamos dispostos ou temos muito medo de levantar a cabeça e nos diz em termos inequívocos o que foi dito no passado, mas agora para nós:
Como Jesus disse a Lázaro – "Saia".
Como Ezequiel disse aos ossos no "Vale Seco" – "Viva novamente".
Como o Espírito Santo está nos dizendo: "Ande no frescor da vida".
Será que isso ressoa em algum de nós hoje?
Será que isso nos desperta um sentimento de nova esperança?
Será que isso desperta um novo senso de esperança e expectativa em nossos corações?
O senhor poderia me fazer a vontade por um momento?
Neste lado, se o senhor realmente deseja "sair e andar com o frescor da vida", quero ouvi-lo declarar em voz alta: "Espírito Santo, dá-me o frescor da vida".
Aqui no meio, se o senhor realmente deseja "Come Out and Walk in a Freshness of Life" (Saia e caminhe com o frescor da vida), quero ouvi-lo declarar em voz alta: "Espírito Santo, dê-me o frescor da vida".
E aqui à direita, se for realmente seu desejo "Come Out and Live Again in a Freshness of Life" (Saia e viva novamente com o frescor da vida), quero ouvir o senhor declarar em voz alta – Espírito Santo, dê-me o frescor da vida.
E todos juntos vamos declarar isso como nossa oração de hoje – Espírito Santo, dá-me um frescor de vida.
Individualmente, o Espírito está nos chamando para uma intimidade mais profunda e maior ousadia em nossa fé.
Coletivamente, para nos libertarmos das correntes do medo e da dúvida.
Em união, entrar na vida abundante que Jesus nos prometeu.
o Aquele mesmo comando "Faça-se".
o Aquela mesma voz que disse: "Saia".
o Aquela mesma voz que disse: "Viva novamente".
é a voz que fala conosco novamente hoje. Porque acredito que nosso próximo capítulo, coletivamente, individualmente e em conjunto, será maior do que qualquer outro capítulo desfrutado anteriormente! O senhor pode me dar um amém?
---
Somente quando ouvirmos "Live Again", Let it Be e "Come Out" é que entraremos de fato na verdadeira liberdade que recebemos em Cristo – a liberdade que é descrita como "De fato" em "João 8:36" – nas palavras – "Portanto, se o Filho os libertar, vocês serão verdadeiramente livres". É a liberdade que Jesus expressa e deseja que experimentemos em todos os níveis.
Nível 1 – Ele nos deu a liberdade de oportunidade: Ele morreu por nós.
Nível 2 – Ele nos deu a liberdade da capacidade: ele nos deu o dom da fé.
Nível 3 – Ele nos deu a liberdade do desejo: colocou um novo coração em nós e escreveu sua lei nele, fazendo com que tivéssemos novos desejos e novos amores.
Nível 4 – Ele nos deu a liberdade de não nos arrependermos por mil anos.
Deixe-me falar um pouco mais sobre isso.
Como crentes, recebemos quatro liberdades incríveis que são dádivas de Deus. Essas liberdades são a liberdade de oportunidade, a liberdade de capacidade, a liberdade de desejo e a liberdade de não se arrepender.
A liberdade de oportunidade é uma dádiva que nos foi concedida por meio do sacrifício de Cristo na cruz. Em "João 8:36", lemos: "Portanto, se o Filho os libertar, vocês serão verdadeiramente livres". A morte de Jesus na cruz nos libertou para perseguirmos nossos sonhos e alcançarmos todo o nosso potencial.
Devemos nos esforçar para aproveitar ao máximo essa liberdade, tirando proveito de todas as oportunidades que surgem em nosso caminho.
A liberdade de capacidade também é um dom de Deus que vem por meio da fé. "Filipenses 4:13" nos diz: "Posso todas as coisas naquele que me fortalece". Essa capacidade de fazer todas as coisas vem do poder de Deus operando em nós. É uma força poderosa que nos permite alcançar o impossível e superar qualquer obstáculo. É uma força que reside dentro de nós e nos capacita a fazer grandes coisas.
É algo que devemos cultivar e desenvolver por meio da
oração e do estudo da Palavra de Deus.
A liberdade de desejo é uma dádiva que vem de um coração transformado. É aqui que as coisas ficam realmente empolgantes. Não apenas recebemos a liberdade de perseguir nossos sonhos e a capacidade de realizá-los, mas também recebemos o poder de desejar as coisas certas. Isso ocorre porque nosso coração foi transformado e um novo amor foi escrito nele. Como está escrito em "Ezequiel 36:26-27", "E lhe darei um coração novo, e porei dentro de você um espírito novo. E tirarei da sua carne o coração de pedra e lhe darei um coração de carne. E porei dentro de vós o meu Espírito, e farei que andeis nos meus estatutos e tenhais cuidado em obedecer às minhas regras."
Isso significa que podemos perseguir nossas metas com a consciência tranquila,
sabendo que nossos desejos estão alinhados com o que é bom e correto.
A liberdade de não se arrepender é a liberdade máxima que advém de uma vida de obediência à vontade de Deus. É o tipo de liberdade que nos permite viver sem medo, sem vergonha, sem qualquer tipo de arrependimento. Maravilhosamente, somos informados em "Provérbios 3:5-6": "Confie no senhor de todo o seu coração e não se apóie no seu próprio entendimento. Reconheça-o em todos os seus caminhos, e ele endireitará as suas veredas."
É uma liberdade que nos permite olhar para trás, para nossa vida, daqui a mil anos e saber que fizemos o que queríamos.
daqui a mil anos e saber que fizemos tudo o que podíamos para
aproveitar ao máximo nosso tempo aqui na Terra. E tudo isso graças à
E tudo isso graças àquele que nos deu a liberdade de oportunidade, capacidade e
desejo.
"Foi para a liberdade que Cristo nos libertou" – diz "Gálatas 5:1" e nós nos livramos de nossas mortalhas, ouvimos nossas correntes caírem no chão e vemos diante de nós um lugar vasto e aberto onde os pastos são verdes e frutíferos.
Hoje posso dizer aos senhores, meus amigos, que "a liberdade é algo que não pode ser escondido" – "a liberdade é reconhecível", "a liberdade é influente" e "a liberdade causa um impacto em nossa jornada de fé e, na verdade, em todo o mundo ao nosso redor".
"Se estivermos realmente experimentando Sua liberdade, estas serão as marcas registradas"
Nas últimas semanas, refletimos sobre o tópico "Liberdade em Cristo". Consideramos "Liberdade do pecado, da vergonha, da doença, da morte, do vício, da culpa, do isolamento e da falta de esperança" e essas são ideias poderosas. Mas deixe-me perguntar ao senhor o seguinte.
Será que realmente internalizamos essas ideias?
Estamos vivendo ativamente com essas liberdades?
Ou simplesmente ouvimos uma série de mensagens interessantes, motivacionais, reconfortantes, inspiradoras, encorajadoras, educativas, tranquilizadoras e animadoras, sem permitir que elas realmente nos impactem?
Embora seja verdade que essas mensagens possam ter nos proporcionado muitos sentimentos positivos – o senhor sabe o que elas são?
Elas realmente mudaram nossa vida?
Será que experimentamos o poder transformador da Palavra do
do Senhor?
Podemos dizer honestamente que sentimos, como se fosse o sopro do Espírito Santo em nosso rosto, ou será que o senhor sentiu o poder transformador da Palavra?
Espírito Santo em nosso rosto, ou foi apenas mais um sermão que ouvimos e
que ouvimos e fomos embora esquecendo o que vimos no espelho?
O senhor acha que o que vimos no espelho foi apenas mais um sermão que ouvimos e fomos embora esquecendo o que vimos no espelho?
Meu desafio pessoal e para todos nós é sermos honestos conosco mesmos e refletirmos se essas mensagens causaram um impacto real em nossa caminhada de fé. Elas nos transformaram? Elas realmente nos libertaram das coisas que estavam nos prendendo? Se sim..: –
"Onde estão as evidências?"
"Onde o impacto está sendo sentido?"
"Onde está a transformação?"
"Ezequiel 37:1-14 Falei sobre Ezequiel anteriormente e, embora possa ser uma história familiar para muitos, deixe-me tirar um momento para recontá-la para nós. No livro de Ezequiel, no Antigo Testamento, há uma visão do Vale dos Ossos Secos que é ao mesmo tempo poderosa e assustadora. Nesse sonho, o profeta Ezequiel se vê em um campo cheio de ossos secos espalhados. Os ossos são um sinal claro de morte. Eles mostram que o povo de Israel, que havia se afastado de Deus, estava espiritualmente vazio e sozinho.
"Ezequiel 37:1-14" conta a história completa do que Ezequiel viu no Vale dos Ossos Secos. Nesse capítulo, Ezequiel fala sobre como Deus lhe disse para profetizar sobre os ossos, dizendo-lhes: "Eu lhes darei fôlego, e vocês viverão" – "Ezequiel 37:5". Quando Ezequiel profere a palavra de Deus, os ossos começam a se unir e a pele cresce sobre eles. Deus lhes dá vida, e eles se transformam em um enorme exército.
Para os cristãos, o Vale dos Ossos Secos é uma metáfora da esperança e de um novo começo. Assim como o poder da Palavra de Deus trouxe os corpos mortos de volta à vida, a fé em Jesus Cristo também pode dar nova vida aos cristãos. Os ossos secos refletem o quão quebradas e mortas nossas almas se tornam quando vivemos uma vida que "se acomodou e perdeu sua verdadeira perspectiva", ao mesmo tempo em que nos lembra que a Palavra de Deus nos renova e nos dá nova vida.
Outro dia, eu estava em uma conhecida cafeteria e li em um cartaz – "A Terra gira em torno do Sol – Nosso mundo gira em torno do café" – e uma pergunta muito pertinente me veio à mente e é uma pergunta para todos nós hoje – "Em que nosso mundo gira?"
Além de Ezequiel, também fiz referência a Lázaro. Mais uma vez, se o senhor é um leitor da Bíblia, essa é uma história familiar, mas tenha paciência para recontá-la mais uma vez antes de apontá-la para o nosso tópico de hoje.
A história se encontra em – "João 11: 1-44" e nos fala de duas irmãs, Maria e Marta, e de seu irmão morto, Lázaro. Elas moravam em um vilarejo chamado Betânia. Antes que Lázaro morresse, por reconhecerem que Jesus podia realizar milagres, elas lhe enviaram uma mensagem pedindo que ele viesse e curasse seu irmão. De qualquer forma, para encurtar a história, o senhor demorou deliberadamente mais dois dias para chegar e, naquele momento, Lázaro estava morto e se decompondo em seu túmulo.
Há uma série de razões pelas quais Jesus se atrasou, mas o desfecho da história é que Jesus chegou, disse-lhes para remover a pedra sobre o túmulo e depois disse: "Lázaro, saia!". E ele saiu, um cadáver, enrolado da cabeça aos pés e com um lenço sobre o rosto. Jesus lhes disse: "Desembrulhem-no e soltem-no".
Então, o que isso tem a ver conosco hoje? Bem! A vida pode ser dura; todos nós enfrentamos circunstâncias e experiências difíceis que nos fazem sentir sem esperança e derrotados. É fácil ficar preso em uma rotina, sentindo que não há saída e que estamos presos em nossos próprios túmulos pessoais, como mencionei antes. Mas, assim como Lázaro e os ossos de Ezequiel, podemos experimentar uma ressurreição e sair do túmulo de nosso antigo eu para uma nova vida cheia de esperança e promessa.
A metáfora de Lázaro já em decomposição enfatiza até que ponto podemos nos sentir impotentes, presos e sem esperança. Mas a boa notícia é que não precisamos ficar assim. Por meio do poder de Deus, podemos ser regenerados e renovados, independentemente do nosso passado.
Na história de Lázaro, as palavras poderosas usadas por Jesus foram – "… "Lázaro, vem para fora!" e ainda hoje, em nossos dias e em nossa geração, as palavras "Vem para fora" estão sendo declaradas sobre todos nós, o Espírito de Deus ainda está dizendo "Soltem-nos".
Deixe-me fazer uma pergunta retórica realmente pessoal para nós hoje – "O senhor está se sentindo preso em uma vida que parece não lhe servir? Talvez o senhor ache que é velho demais, inexperiente demais ou tem medo demais de fazer uma mudança. Bem, deixe-me dizer-lhe, meu amigo, o senhor não está sozinho. Assim como Lázaro, que já estava em decomposição em seu túmulo, o senhor também pode ser chamado para fora de seu próprio túmulo pessoal e, como os ossos, encontrar uma nova vida de liberdade e libertação. Nunca é tarde demais para fazer uma mudança e começar a viver a vida que o senhor deveria viver.
Quero encorajar todos nós hoje e dizer que é hora de deixar de lado o medo, a dúvida e as inseguranças que nos impedem de avançar. Quero encorajar todos nós a abraçar o poder que existe dentro de nós e deixar que ele nos guie em direção à vida que sempre fomos destinados a viver.
Juntos, podemos sair do cativeiro de nossas vidas antigas e entrar na liberdade, vamos abraçá-la juntos.
Por meio da fé em Deus, podemos nos livrar do velho eu decadente e abraçar uma nova vida cheia de propósito, significado e alegria. Podemos nos libertar de nossas correntes de medo e dúvida e entrar na plenitude da vida que Deus nos prometeu. É preciso coragem e fé para atender ao chamado de Jesus e sair de nossos túmulos, mas as recompensas são imensuráveis.
É hora de se libertar, meu irmão, minha irmã.
No entanto, a pergunta que fica é: estamos realmente caminhando em liberdade? Ou nos tornamos tão consumidos por nossa mentalidade de fortaleza, vivendo o status quo, que nos esquecemos do poder do Evangelho que nos libertou?
Verdadeiramente para "o bem do céu".
Verdadeiramente para o nosso bem.
Verdadeiramente para o bem de um mundo perdido.
Não vamos nos contentar em simplesmente viver o status quo. Vamos nos libertar de nossa mentalidade de fortaleza e usar o que nos foi dado para fazer uma diferença real no mundo.
Recebemos o poder de quebrar as correntes e libertar os cativos, assim como Jesus fez durante Seu tempo na Terra. É isso que significa viver em liberdade, é isso que significa viver no poder de Sua ressurreição, e é esse o impacto que o mundo perdido precisa.
"É isso que a evidência de nossa liberdade retrata"
Será que acreditamos nessas coisas hoje? Estou perguntando isso a mim mesmo, a todos nós aqui, aos que estão on-line e à Igreja de Jesus Cristo em geral – Será que realmente acreditamos que Deus quebrou todas as correntes; que Ele tirou as algemas de nossos pés para que possamos dançar e louvá-Lo em Sua dádiva de liberdade? Que Ele deu força aos nossos joelhos fracos e vitalidade à nossa voz?
Ao longo da história, Deus mostrou que nada está além de Seu alcance. Ele dividiu o Mar Vermelho para permitir que Seu povo escapasse de seus inimigos "Êxodo 14", e até mesmo ressuscitou Jesus dos mortos depois que Ele foi crucificado "Mateus 28". Seu poder não conhece limites, e Ele pode falar aos ossos secos da vida, às esperanças destruídas, à escuridão de nossos túmulos e a qualquer uma de nossas ambições esmagadas, e até mesmo às nossas experiências dolorosas e restaurá-las novamente. Não importa quão terríveis sejam nossas circunstâncias, Deus pode dar nova vida a elas. Ele pode restaurar nossos sonhos e ambições, não importa o quanto pareçam perdidos ou despedaçados.
Portanto, hoje, Aleluia, não perca a esperança. Deus pode dar vida a eles mais uma vez. Ele pode restaurar o que foi perdido e reviver o que morreu.
Tudo o que o senhor precisa fazer é ter fé em Seu poder e confiar que Ele pode fazer o impossível. Lembre-se do que Jesus disse em "Mateus 19:26" – "Para o homem, isso é impossível, mas para Deus, todas as coisas são possíveis".
Portanto, como Ezequiel no passado, profetizo para mim mesmo e para o senhor: "Ossos secos vivem novamente".
O senhor e nós estamos prontos para experimentar o poder imparável do Espírito Santo em nossas vidas? Essa é a pergunta para todos nós aqui hoje.
Conclusão:
Neste lugar e on-line e em Sua Igreja, neste momento, acredito que Ele está tocando vidas, transformando-as, está abrindo caminho onde se pensava que não havia caminho, está operando milagres em vidas e está trazendo luz aos túmulos. Ele está dando respostas à nossa perplexidade e, para sempre, está cumprindo Suas promessas a todos nós. Na verdade, "MEU DEUS, ESTE É O SENHOR".
Lembrem-se, não se trata de sua idade, sua experiência ou seus medos – ouçam-me agora, meus amigos. Trata-se de dar o primeiro passo em direção à liberdade e à libertação que o senhor merece. Portanto, vamos deixar o passado de lado e entrar com coragem no futuro que nos espera.
O que estamos contemplando pode parecer um pouco assustador, mas deixe-me dizer: não tenha medo do que possa parecer gigantes em seu caminho. O senhor sabe e eu sei que com Deus tudo é possível. Portanto, peço que o senhor entre no que pode ser uma luta, sabendo com certeza que Ele está ao seu lado. O senhor pode estar dizendo: "As pedras que o senhor está segurando são realmente muito, muito pequenas", mas estou aqui para lhe dizer que o senhor pode ver seus gigantes caírem.
É hora de recuar ou de se arriscar. Essa é uma questão que tem atormentado o povo de Deus ao longo da história da redenção. Naquele dia crucial em Cades Barnéia, registrado para nós em "Números 13:32-33", os israelitas se depararam com essa escolha. Apesar de estarem no limiar da Terra Prometida e terem a promessa de Deus em suas mãos, eles recuaram por medo. Tinham medo de depositar sua confiança em Deus e arriscar tudo por ele. O Senhor abandonou uma geração inteira para morrer de fome no deserto.
Portanto, não ignore o chamado do Espírito Santo em sua vida. Abrace os ventos da mudança e deixe que eles o levem para uma nova estação de crescimento e transformação. À medida que cada um de nós responde ao chamado do Espírito, podemos nos unir para sermos uma Igreja verdadeiramente viva e imparável.
O senhor pode assumir hoje um novo compromisso e vir comigo rumo a um novo futuro que, nas palavras de Jornada nas Estrelas, "Vai aonde nenhum homem jamais esteve?"
---
La réalité et l'évidence de notre liberté en Christ
"Je vous en prie, ne vous contentez pas d'entendre le message, mais mettez-le en pratique ; autrement, vous ne faites que vous bercer d'illusions. L'homme qui se contente d'entendre et qui ne fait rien, c'est comme un homme qui voit le reflet de son propre visage dans un miroir. Il se voit, c'est vrai, mais il continue à faire ce qu'il faisait sans se souvenir de la personne qu'il a vue dans le miroir. Mais l'homme qui se regarde dans le miroir parfait de la loi de Dieu, la loi de la liberté, et qui prend l'habitude de le faire, n'est pas un homme qui voit et qui oublie. Il met cette loi en pratique, et il gagne le vrai bonheur". – James 1:22-24″ J.B.Phillips – Seuls vous et moi saurons dans quelle catégorie nous nous situons.
Je suis très enthousiaste aujourd'hui, et certains pourraient dire qui me connaissent "Ce n'est pas inhabituel pour vous Albert", et ce serait vrai. Cependant, je tiens à dire qu'en dehors de l'onction du Saint-Esprit, je suis par nature assez timide et introverti. Mais depuis que j'ai été sauvé, l'onction du Saint-Esprit, et Dieu soit loué, c'est une onction qui demeure "1 : Jean 2:27" a transformé cela, et cela s'exprime entre autres par mon excitation.
La raison de mon excitation aujourd'hui vient du fait que lorsque Dieu parle :
Nos "motivations changent"
Il y a des "rêves qui naissent en nous"
Et des "aspirations se forment".
et dans tout cela, nous entendons ces mots familiers "Que cela soit" qui ont été prononcés lors de la création et qui ont résonné à travers les âges jusqu'à ce jour et qui continueront à le faire au-delà de notre voyage sur terre.
Je partage avec vous aujourd'hui ce qui a été formulé dans mon esprit depuis plusieurs mois et je crois sincèrement, et j'espère que je ne suis pas présomptueux en croyant qu'il s'agit d'une "parole prophétique" pour nous, en tant qu'êtres humains : "parole prophétique" pour nous à :
TWCF.
Ceux qui sont en ligne aujourd'hui.
Et pour l'Église de Jésus au sens large.
Je crois qu'il s'agit d'une parole "Rhema" et j'espère qu'elle sera reçue comme telle. Si ce terme ne vous est pas familier, il provient de l'utilisation dans la Bible de deux mots grecs. L'un indique "logos", qui, comme nous le savons, désigne la Bible dans son ensemble et fait également référence à Jésus. La deuxième façon de l'utiliser se rapporte à la parole. Il est utilisé lorsque quelqu'un dit quelque chose à haute voix. On trouve des exemples de "Rhema" dans diverses parties de la Bible telles que "Luc 1:38" – "Luc 3:2" – "Luc 5:5" et "Actes 11:16". Les prophètes ont souvent été utilisés par le Saint-Esprit pour exprimer les mots Rhema dans leurs prophéties.
Dans le contexte qui est le nôtre aujourd'hui, je crois et j'espère que vous pourrez entendre ce qui a été placé sur mon cœur pour nous comme une "parole rhéma" du Saint-Esprit qui s'adresse à nous tous.
Chaque mois, j'exerce mon ministère auprès d'environ deux mille membres de notre famille dans diverses parties du monde et une chose qui ressort de mes conversations avec les dirigeants, les pasteurs et les membres de l'Église est qu'il y a un sentiment que Dieu fait quelque chose de nouveau dans son Église.
Ce que j'entends et les récits qui émergent des communautés d'adoration à travers les nations, c'est une confiance renouvelée dans le fait que Dieu est en train de faire ce que nous pourrions décrire comme une chose "nouvelle-ancienne".
L'Église dont j'entends parler "grandit, vit et démontre merveilleusement" les qualités qui étaient si évidentes dans l'Église primitive de l'époque du Nouveau Testament.
Permettez-moi de poser une question rhétorique.
Sentez-vous le vent du changement ?
Sentez-vous l'action du Saint-Esprit dans votre vie ?
Si c'est le cas, ce n'est pas une coïncidence. Tout autour de nous peut sembler en déclin, mais la réalité est que nous vivons une période de renaissance. L'Église d'aujourd'hui se débarrasse de sa vieille peau et émerge à nouveau, une Église plus vibrante et plus vivante que jamais. Le Saint-Esprit, j'en suis sûr, nous appelle tous à une nouvelle saison de renaissance et de transformation, et aucun d'entre nous ne doit être laissé de côté.
Puis-je entendre un "Hallelujah" vibrant à cela ?
Permettez-moi de vous dire que je suis fermement convaincu que Dieu, par l'intermédiaire du Saint-Esprit, nous dit ici, à ceux qui sont en ligne et, oui, à son Église dans son ensemble : "Il est temps de se relever". L'entendez-vous ? Écoutez un instant …… Pouvez-vous entendre la voix de l'Esprit de Dieu exciter votre imagination concernant ce qu'Il veut faire de nouveau ? Si ce n'est pas le cas, j'espère qu'à la fin du temps que nous passerons ensemble à plonger dans la Parole de Dieu, nous entendrons tous le son d'un "appel de trompette".
Excusez-moi un instant, le temps de me livrer à une réflexion personnelle. En réfléchissant à ma vie, je me suis rendu compte qu'il y a une vérité douloureuse à reconnaître. Au fil des ans, j'ai connu ma part d'échecs, de déceptions et de désillusions, et je me suis parfois réfugié dans un lieu inconscient. C'est un endroit où je me suis senti en sécurité et protégé des forces extérieures qui semblaient travailler contre moi. Que s'est-il passé ? J'ai fini par garder la tête bien en dessous du parapet, trouvant du réconfort dans ma "guerre de tranchées".
Et je peux vous dire qu'il est terriblement facile d'en arriver là et de tomber dans le piège de la création d'un tombeau. Un endroit où nous dépérissons lentement, à l'abri des regards indiscrets du monde. Nous nous installons dans notre "statu quo" et nous nous retrouvons dans une "ornière spirituelle", qui n'est rien d'autre qu'une tombe à ciel ouvert. Je dois dire que ce piège insidieux est imperceptible pour nous, c'est comme un cancer rampant et avant que nous le sachions, nous sommes devenus des prisonniers de notre propre fait – nous ne marchons plus dans la liberté que nous avons en Christ et nous n'en profitons plus.
En repensant à ma vie, je vois les moments où je me suis retiré dans cette tombe et où j'ai vécu dans mon ornière, où je me suis senti à l'aise dans l'isolement que je m'étais imposé. Nous finissons par voir le coût de nos choix, et la prise de conscience donne à réfléchir. Cependant, la grâce de Dieu est toujours à l'œuvre et le Saint-Esprit nous rappelle régulièrement à l'ordre pour que nous nous débarrassions de la poussière de la complaisance et que nous vivions pleinement dans sa liberté.
C'est peut-être la raison pour laquelle Dieu nous a inspiré cette parole aujourd'hui, afin de nous rappeler à l'ordre.
Écoutez, mes amis, je m'adresse aujourd'hui autant à moi-même qu'à nous tous, ici et en ligne, et oui, je m'adresse prophétiquement à "l'Église élargie" en disant que Dieu parle une fois de plus dans ces tombes. Nous nous sommes peut-être installés dans une routine et avons perdu de vue la puissance radicale de l'Évangile, qui change la vie. Mais aujourd'hui, en ce moment même, l'Esprit Saint veut nous secouer et nous inviter à quelque chose de nouveau.
L'Esprit de Dieu parle une fois de plus dans ces positions retranchées où nous ne voulons pas ou avons trop peur de lever la tête et nous dit en termes clairs ce qui a été dit autrefois, mais maintenant à nous :
Comme Jésus l'a dit à Lazare – "Sors de là".
Comme Ezéchiel l'a dit aux ossements de la "vallée sèche" : "Revivez".
Comme l'Esprit Saint nous le dit : "Marchez dans la fraîcheur de la vie".
Cela résonne-t-il avec l'un d'entre nous aujourd'hui ?
Je me demande si cela suscite un sentiment d'espoir nouveau ?
Est-ce que je me demande si cela suscite un nouveau sentiment d'espoir et d'attente dans nos cœurs ?
Voulez-vous me faire plaisir un instant ?
De ce côté-ci, si vous désirez vraiment "sortir et marcher dans une fraîcheur de vie", laissez-moi vous entendre déclarer à haute voix : "Saint-Esprit, donnez-moi une fraîcheur de vie".
Ici, au milieu, si c'est vraiment votre désir de "sortir et de marcher dans la fraîcheur de la vie", je vous entends déclarer à haute voix : "Esprit Saint, donnez-moi la fraîcheur de la vie".
Et ici, à droite, si vous voulez vraiment "sortir et revivre dans la fraîcheur de la vie", je vous entends déclarer à haute voix : "Esprit Saint, donnez-moi la fraîcheur de la vie".
Et tous ensemble, déclarons-le comme notre prière aujourd'hui – Saint-Esprit, donne-moi une fraîcheur de vie.
Individuellement, l'Esprit nous appelle à une intimité plus profonde et à une plus grande audace dans notre foi.
Collectivement, à nous libérer des chaînes de la peur et du doute.
Ensemble, à entrer dans la vie abondante que Jésus nous a promise.
o Ce même commandement "Que cela soit".
o Cette même voix qui a dit "Sors de là".
o Cette même voix qui a dit : "Revivez".
est la voix qui nous parle à nouveau aujourd'hui. Car je crois que le prochain chapitre que nous allons vivre collectivement, individuellement et ensemble, sera plus important que tous les chapitres précédents ! Puis-je obtenir un Amen à cela ?
---
Ce n'est qu'en entendant les "Live Again", "Let it Be" et "Come Out" que nous entrerons vraiment dans la vraie liberté que nous avons reçue en Christ – la liberté qui est décrite comme "en effet" dans "Jean 8:36" – dans les mots – "Si donc le Fils vous affranchit, vous serez libres en effet". C'est la liberté que Jésus exprime et désire que nous vivions à tous les niveaux.
Niveau 1 – Il nous a donné la liberté d'opportunité : il est mort pour nous.
Niveau 2 – Il nous a donné la liberté de la capacité : il nous a donné le don de la foi.
Niveau 3 – Il nous a donné la liberté de désirer : il a mis en nous un cœur nouveau et y a écrit sa loi, ce qui nous a permis d'avoir de nouveaux désirs et de nouvelles amours.
Niveau 4 – Il nous a donné la liberté de ne pas avoir de regrets pendant mille ans.
Permettez-moi de m'étendre un peu sur ce point.
En tant que croyants, nous avons reçu quatre libertés incroyables qui sont des dons de Dieu. Ces libertés sont la liberté d'opportunité, la liberté de capacité, la liberté de désir et la liberté de ne pas avoir de regrets.
La liberté d'action est un don qui nous a été fait grâce au sacrifice du Christ sur la croix. Dans "Jean 8:36", il nous est dit : "Si donc le Fils vous affranchit, vous serez vraiment libres". La mort de Jésus sur la croix nous a rendus libres de poursuivre nos rêves et d'atteindre notre plein potentiel.
Nous devons nous efforcer de tirer le meilleur parti de cette liberté en saisissant toutes les occasions qui se présentent à nous.
La liberté de capacité est aussi un don de Dieu qui vient par la foi. "Philippiens 4:13 nous dit : "Je puis tout par celui qui me fortifie". Cette capacité à faire toutes choses vient de la puissance de Dieu qui agit en nous. C'est une force puissante qui nous permet de réaliser l'impossible et de surmonter tous les obstacles. C'est une force qui réside en nous et qui nous permet d'accomplir de grandes choses.
C'est quelque chose que nous devons cultiver et faire grandir par la prière et l'étude de la Parole de Dieu.
la prière et l'étude de la Parole de Dieu.
La liberté de désir est un don qui vient d'un cœur transformé. C'est ici que les choses deviennent vraiment passionnantes. Non seulement nous avons reçu la liberté de poursuivre nos rêves et la capacité de les réaliser, mais nous avons aussi reçu le pouvoir de désirer les bonnes choses. C'est parce que nos cœurs ont été transformés et qu'un nouvel amour y a été inscrit. Comme il est écrit dans "Ezéchiel 36:26-27", "Je vous donnerai un cœur nouveau, et je mettrai en vous un esprit nouveau. J'ôterai de votre chair le cœur de pierre et je vous donnerai un cœur de chair. Je mettrai en vous mon Esprit, et je ferai en sorte que vous marchiez selon mes lois et que vous ayez soin d'obéir à mes ordonnances."
Cela signifie que nous pouvons poursuivre nos objectifs en toute bonne conscience,
en sachant que nos désirs s'alignent sur ce qui est bon et juste.
La liberté de ne pas avoir de regrets est la liberté ultime qui découle d'une vie d'obéissance à la volonté de Dieu. C'est le type de liberté qui nous permet de vivre sans peur, sans honte, sans aucun regret. Nous sommes merveilleusement informés dans "Proverbes 3:5-6", "Confie-toi dans le Seigneur de tout ton cœur, et ne t'appuie pas sur ta propre intelligence. Dans toutes tes voies, reconnais-le, et il aplanira tes sentiers".
C'est une liberté qui nous permet de regarder notre vie dans mille ans et de savoir que nous avons fait ce qu'il fallait.
dans un millier d'années et de savoir que nous avons fait tout ce que nous pouvions pour
pour tirer le meilleur parti de notre séjour sur Terre. Et tout cela grâce à
à celui qui nous a donné la liberté de l'opportunité, de la capacité et du désir.
d'opportunité, de capacité et de désir.
"C'est pour la liberté que le Christ nous a libérés" – dit "Galates 5:1" et nous nous débarrassons de nos linceuls, nous écoutons nos chaînes tomber au sol et nous voyons devant nous un vaste espace ouvert où les pâturages sont verts et fructueux.
Je peux vous dire aujourd'hui, mes amis, que "la liberté est quelque chose qui ne peut être caché" – "la liberté est reconnaissable", "la liberté est influente", et "la liberté a un impact sur notre cheminement de foi et, en fait, sur le monde entier qui nous entoure".
"Si nous faisons vraiment l'expérience de sa liberté, nous en porterons les marques.
Au cours des dernières semaines, nous avons réfléchi au thème de la "liberté en Christ". Nous avons envisagé "la liberté par rapport au péché, à la honte, à la maladie, à la mort, à la dépendance, à la culpabilité, à l'isolement et au désespoir" et ce sont là des idées puissantes. Mais permettez-moi de vous poser la question suivante.
Avons-nous vraiment intériorisé ces idées ?
Vivons-nous activement ces libertés ?
Ou s'agit-il simplement d'une série de messages intéressants, motivants, réconfortants, inspirants, encourageants, éducatifs, rassurants et réconfortants que nous avons écoutés sans leur permettre d'avoir un véritable impact sur nous ?
S'il est vrai que ces messages ont pu nous procurer beaucoup de sentiments positifs –
ont-ils vraiment changé notre vie ?
Avons-nous expérimenté la puissance transformatrice de la Parole du
du Seigneur ?
Pouvons-nous dire honnêtement que nous avons senti, comme le souffle de l'Esprit Saint sur nos visages ?
l'Esprit Saint sur nos visages, ou n'avons-nous écouté qu'un sermon de plus
que nous avons écouté en oubliant ce que nous avons vu dans le miroir ?
vu dans le miroir ?
Le défi que je lance personnellement et à chacun d'entre nous est d'être honnête avec soi-même et de réfléchir à la question de savoir si ces messages ont eu un impact réel sur notre marche dans la foi. Nous ont-ils transformés ? Nous ont-ils vraiment libérés de ce qui nous retenait ? Si c'est le cas –
"Où sont les preuves ?
"Où l'impact se fait-il sentir ?"
"Où est la transformation ?
"Ezéchiel 37:1-14" – J'ai parlé d'Ezéchiel tout à l'heure et même si cette histoire est familière à beaucoup, permettez-moi de prendre un moment pour la raconter. Dans l'Ancien Testament, le livre d'Ezéchiel contient une vision de la vallée des ossements secs qui est à la fois puissante et effrayante. Dans ce rêve, le prophète Ézéchiel se voit dans un champ rempli d'ossements secs et dispersés. Ces os sont un signe évident de mort. Ils montrent que le peuple d'Israël, qui s'est détourné de Dieu, est spirituellement vide et seul.
Le chapitre "Ezéchiel 37:1-14" raconte l'histoire complète de ce qu'Ezéchiel a vu dans la vallée des ossements desséchés. Dans ce chapitre, Ezéchiel raconte comment Dieu lui a dit de prophétiser sur les ossements, en leur disant : "Je vous donnerai la respiration, et vous vivrez" – "Ezéchiel 37:5". Alors qu'Ezéchiel prononce la parole de Dieu, les os commencent à se coller les uns aux autres et la peau pousse sur eux. Dieu leur donne la vie et ils se transforment en une immense armée.
Pour les chrétiens, la vallée des ossements secs est une métaphore de l'espoir et d'un nouveau départ. Tout comme la puissance de la Parole de Dieu a ramené les corps morts à la vie, la foi en Jésus-Christ peut aussi donner aux chrétiens une vie nouvelle. Les ossements secs reflètent à quel point nos âmes sont brisées et mortes lorsque nous vivons une vie qui "s'est figée et a perdu sa véritable perspective", tout en nous rappelant que la Parole de Dieu nous renouvelle et nous donne une vie nouvelle.
L'autre jour, je me trouvais dans un café bien connu et j'ai lu sur une affiche : "La terre tourne autour du soleil – notre monde tourne autour du café". Une question très pertinente m'est venue à l'esprit, et c'est une question qui nous concerne tous aujourd'hui : "Autour de quoi notre monde tourne-t-il ?
Outre Ezéchiel, j'ai également fait référence à Lazare. Si vous lisez la Bible, cette histoire vous est familière, mais soyez indulgents, je la raconte encore une fois avant de la rattacher à notre sujet d'aujourd'hui.
L'histoire se trouve dans "Jean 11 : 1-44" et nous parle de deux sœurs, Marie et Marthe, et de leur frère Lazare décédé. Elles vivaient dans un village appelé Béthanie. Avant que Lazare ne meure, elles ont demandé à Jésus de venir guérir leur frère, car elles savaient qu'il pouvait faire des miracles. Quoi qu'il en soit, pour faire court, Jésus a délibérément attendu deux jours de plus avant d'arriver et, à ce moment-là, Lazare était mort et se décomposait dans son tombeau.
Il y a un tas de raisons pour lesquelles Jésus a tardé, mais l'essentiel de l'histoire est que Jésus est arrivé, leur a dit d'enlever la pierre du tombeau et a dit : "Lazare, sors de là ! Et il est sorti, un cadavre, enveloppé de la tête aux pieds, avec un mouchoir sur le visage. Jésus leur a dit : "Dépliez-le et relâchez-le."
Qu'est-ce que cela a à voir avec nous aujourd'hui ? Eh bien ! La vie peut être dure ; nous sommes tous confrontés à des circonstances difficiles et à des expériences qui nous laissent un sentiment de désespoir et de défaite. Il est facile de s'enliser dans une ornière, d'avoir l'impression qu'il n'y a pas d'issue et que nous sommes piégés dans nos propres tombeaux, comme je l'ai mentionné plus haut. Mais tout comme Lazare et les os d'Ezéchiel, nous pouvons faire l'expérience d'une résurrection et sortir du tombeau de notre ancien moi pour entrer dans une nouvelle vie pleine d'espoir et de promesses.
La métaphore de Lazare déjà en décomposition souligne à quel point nous pouvons nous sentir impuissants, piégés et sans espoir. Mais la bonne nouvelle, c'est que nous ne sommes pas obligés d'en rester là. Par la puissance de Dieu, nous pouvons être régénérés et renouvelés, quel que soit notre passé.
Dans l'histoire de Lazare, les mots puissants utilisés par Jésus étaient : "… Lazare, sors !" et aujourd'hui encore, à notre époque et dans notre génération, les mots "Sors" sont prononcés sur chacun d'entre nous, l'Esprit de Dieu dit toujours "Laisse-les sortir".
Permettez-moi de vous poser aujourd'hui une question rhétorique très personnelle : "Vous sentez-vous prisonnier d'une vie qui ne semble pas vous convenir ? Peut-être pensez-vous que vous êtes trop vieux, trop inexpérimenté ou trop effrayé pour changer. Eh bien, laissez-moi vous dire, mon ami, que vous n'êtes pas seul. Tout comme Lazare, qui se décomposait déjà dans son tombeau, vous pouvez vous aussi être appelé à sortir de votre propre tombeau et, comme les os, trouver une nouvelle vie de liberté et de libération. Il n'est jamais trop tard pour changer et commencer à vivre la vie que vous êtes censé vivre.
Je veux nous encourager tous aujourd'hui et nous dire qu'il est temps de laisser tomber la peur, le doute et les insécurités qui nous retiennent. Je veux nous encourager à embrasser le pouvoir qui est en nous et à le laisser nous guider vers la vie que nous avons toujours été censés vivre.
Ensemble, nous pouvons nous libérer de la captivité de nos anciennes vies et accéder à la liberté – embrassons-la ensemble.
Par la foi en Dieu, nous pouvons nous débarrasser de l'ancien moi en décomposition et embrasser une nouvelle vie pleine d'objectifs, de sens et de joie. Nous pouvons nous libérer de nos chaînes de peur et de doute et entrer dans la plénitude de la vie que Dieu nous a promise. Il faut du courage et de la foi pour répondre à l'appel de Jésus et sortir de nos tombeaux, mais les récompenses sont incommensurables.
Il est temps de se libérer, mon frère, ma sœur.
Mais la question demeure : marchons-nous vraiment dans la liberté ? Ou sommes-nous devenus si absorbés par notre mentalité de forteresse, vivant le statu quo, que nous avons oublié la puissance de l'Évangile qui nous a libérés ?
Vraiment pour "l'amour du ciel".
Vraiment pour notre bien.
Pour l'amour des mondes perdus.
Ne nous contentons pas de vivre le statu quo. Libérons-nous de notre mentalité de forteresse et utilisons ce qui nous a été donné pour faire une réelle différence dans le monde.
Nous avons reçu le pouvoir de briser les chaînes et de libérer les captifs, tout comme Jésus l'a fait pendant son séjour sur terre. C'est cela vivre dans la liberté, c'est cela vivre dans la puissance de sa résurrection, et c'est cela l'impact dont un monde perdu a besoin.
"C'est ce que montre la preuve de notre liberté".
Croyons-nous ces choses aujourd'hui, je me le demande à moi-même, à nous tous ici, à ceux qui sont en ligne et à l'Église de Jésus-Christ dans son ensemble – Croyons-nous vraiment que Dieu a brisé toutes les chaînes, qu'il a enlevé les chaînes de nos pieds pour que nous puissions danser et le louer dans son don de la liberté ? Qu'Il a donné de la force à nos genoux fragiles et de la vitalité à notre voix ?
Tout au long de l'histoire, Dieu a montré que rien n'est hors de sa portée. Il a séparé la mer Rouge pour permettre à son peuple d'échapper à ses ennemis (Exode 14) et a même ressuscité Jésus après sa crucifixion (Matthieu 28). Sa puissance ne connaît pas de limites, et il peut parler aux ossements desséchés de nos vies, aux espoirs brisés, à l'obscurité de nos tombes et à n'importe laquelle de nos ambitions écrasées, et même à nos expériences douloureuses et les restaurer une fois de plus. Quelle que soit la gravité de notre situation, Dieu peut y insuffler une vie nouvelle. Il peut restaurer nos rêves et nos ambitions, aussi perdus ou brisés qu'ils puissent paraître.
Alors aujourd'hui, Alléluia, ne perdez pas espoir. Dieu peut leur redonner vie. Il peut restaurer ce qui a été perdu et faire revivre ce qui est mort.
Tout ce que vous avez à faire, c'est d'avoir foi en sa puissance et de croire qu'il peut faire l'impossible. Rappelez-vous ce que Jésus a dit dans "Matthieu 19:26" – "A l'homme, rien n'est possible, mais à Dieu, tout est possible".
Alors, comme Ezéchiel autrefois, je me prophétise et je vous prophétise : "Les os secs revivent".
Êtes-vous, sommes-nous prêts à expérimenter la puissance irrésistible du Saint-Esprit dans nos vies ? C'est la question qui se pose à nous tous ici aujourd'hui.
Conclusion :
En ce lieu, en ligne et dans son Église, je crois qu'il touche des vies, qu'il les transforme, qu'il ouvre un chemin là où l'on pensait qu'il n'y en avait pas, qu'il fait des miracles dans des vies et qu'il apporte de la lumière dans des tombes. Il donne des réponses à notre perplexité et tient à jamais les promesses qu'il a faites à chacun d'entre nous. En vérité, "MON DIEU, C'EST CE QUE VOUS ÊTES".
N'oubliez pas qu'il ne s'agit pas de votre âge, de votre expérience ou de vos craintes – écoutez-moi bien, mes amis. Il s'agit de faire le premier pas vers la liberté et la libération que vous méritez. Laissons donc tomber le passé et avançons hardiment vers l'avenir qui nous attend.
Ce que nous envisageons peut sembler un peu effrayant, mais laissez-moi vous dire : n'ayez pas peur de ce qui pourrait sembler être des géants sur votre chemin. Vous savez et je sais qu'avec Dieu, tout est possible. Je vous encourage donc à vous lancer dans ce qui pourrait être un combat en sachant avec certitude qu'Il est à vos côtés. Vous vous dites peut-être que les pierres que vous tenez sont vraiment très, très petites, mais je suis ici pour vous dire que vous pouvez voir vos géants tomber.
Il est temps de battre en retraite ou de tenter sa chance. C'est une question qui a tourmenté le peuple de Dieu tout au long de l'histoire de la rédemption. En ce jour charnière de Kadesh Barnea, relaté dans "Nombres 13:32-33", les Israélites ont été confrontés à ce choix. Bien que se trouvant au seuil de la terre promise et tenant la promesse de Dieu entre leurs mains, ils se sont retirés par peur. Ils avaient peur de mettre leur confiance en Dieu et de tout risquer pour lui. Le prix à payer était élevé : le Seigneur a abandonné une génération entière à la famine dans le désert.
N'ignorez donc pas l'appel de l'Esprit Saint dans votre vie. Accueillez les vents du changement et laissez-les vous porter vers une nouvelle saison de croissance et de transformation. En répondant chacun à l'appel de l'Esprit, nous pouvons nous unir pour former une Église véritablement vivante et inarrêtable.
Voulez-vous aujourd'hui prendre un nouvel engagement et m'accompagner dans un nouvel avenir qui, comme le dit Star Trek, "ira là où aucun homme n'est allé auparavant" ?