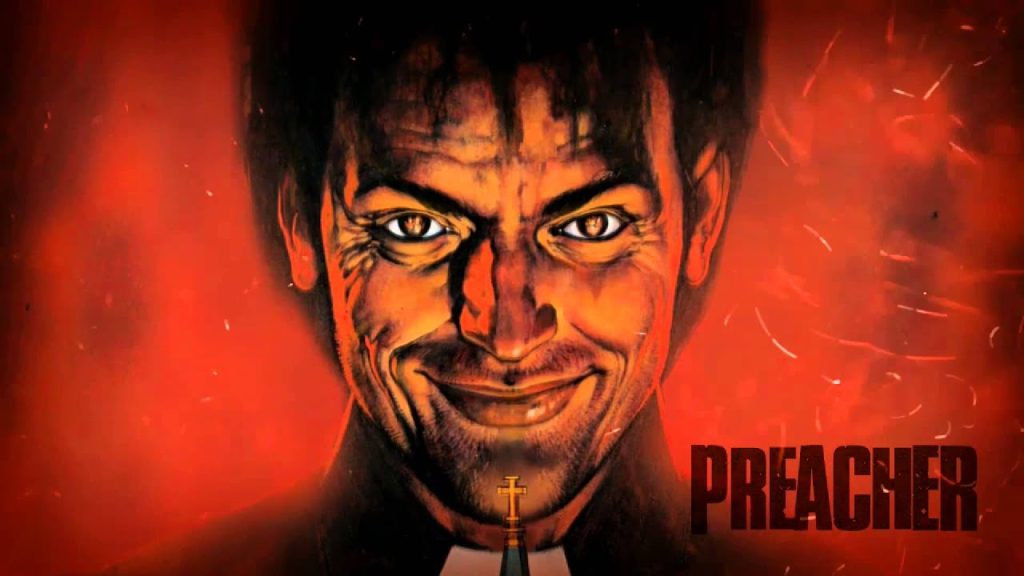 The Preacher's Objectives in Preaching
As preachers, we are required to do more than simply enlighten our congregations. Our mission is to inspire and transform lives, which is no simple task. It necessitates a thorough grasp of the art of inspiring preaching, which entails connecting emotionally with our audience, stirring their hearts, and pushing them to act.
Many preachers nowadays appear to be pretty competent at exhortation, telling their audiences what they should, must, and must not do. This is an important aspect of preaching (in fact, encouragement is a gift of the Spirit, according to "Romans 12:8." However, encouragement alone is insufficient. Exhortation without identification, inspiration, and application is unlikely to affect the listener's life. And, of course, that is (or should be) the purpose of all preaching.
Identification – Our listener needs a strong reason to pay attention in the opening few minutes of our sermon, and there is no more compelling reason than for us to identify with his or her need. What John Watson (pen name: Ian MacLaren) wrote also applies to churchgoers: "Everyone you meet is going through a difficult time. They come to your church with a variety of needs, some of which are significant: a failing marriage, a misbehaving kid, unemployment, a frightening diagnosis, and so on. The preacher's first responsibility is to connect with a person's need in such a manner that he or she may be better off in some way by the time the preacher finishes."
Inspiration – Another often-neglected task in contemporary preaching is inspiration. That is, the preacher neglects to touch emotions. It is good to smile or laugh, but it is better to feel my eyes water, my heart leap or my soul shout. I'm not talking about emotionalism, but inspiration. The former is empty; the latter is critical for the preacher who wants to see lives changed.
---
Connect with Your Audience: Following Christ's Example
The first step in inspirational preaching is to connect with our audience. In the same way that Jesus connected with the people he ministered to, we must be able to identify with our listeners and speak to their needs. We must take the time to understand their struggles, their fears, and their hopes.
In his letter to the Corinthians, the apostle Paul writes, "I have become all things to all people so that by all possible means I might save some" – "1 Corinthians 9:22." This is the heart of connection – becoming relatable to our listeners in order to draw them closer to Christ.
Motivate Action by Following Christ's Lead
The second phase in inspiring preaching is to inspire our audience to act. We must not only impact their emotions but also provide them with practical methods to apply your message to their life.
Jesus was an expert at encouraging others to take action. He didn't merely preach to the audience; he also demonstrated how to apply his ideas. In the Sermon on the Mount, for example, Christ instructed his audience to love their adversaries and pray for those who persecute them "Matthew 5:44." But Jesus didn't stop there; he also modelled it by forgiving those who crucified him.
In the same way, we must give our listeners practical ways to apply your message to their lives. Challenge them to take action, whether it's by reaching out to a neighbour in need, volunteering at a local shelter, or simply spending more time in prayer. Be creative in your suggestions and make it easy for your listeners to follow through.
---
Move Hearts with Passion and Conviction: Following in the Footsteps of the Prophets
Once we have connected with our audience, the next step is to move their hearts. Inspiration is not just about making people smile or laugh, it's about touching their emotions and moving them to action.
The prophets of the Old Testament understood the power of moving hearts through passionate preaching. Jeremiah, for example, was known as the "weeping prophet" because he was deeply moved by the plight of his people. He spoke with passion and conviction, calling on them to repent and turn back to God.
We must talk with the same passion and conviction to move our listeners. Make an emotional connection with your audience by using compelling words, metaphors, and vivid images. Allow our passion for the message to come through, and our audience will be more open to our remarks.
Call to Action
It takes time and effort to perfect inspirational preaching. However, the advantages are tremendous. We have the ability to impact lives when we connect with our audience, stir their hearts, and urge them to take action.
So, brother preacher, as I join you on this journey I challenge you to take up the mantle of inspiring preaching. Connect with your audience, touch their emotions, and inspire them to act. And recall the apostle Paul's words, "I can do all things through him who gives me strength" – "Philippians 4:13." With God's aid, you can use the power of your words to inspire and alter people's lives.
Further reading: "1 Chronicles 3:17-22" – "Romans 12:8"
---
Os objetivos do pregador na pregação
Como pregadores, somos obrigados a fazer mais do que simplesmente iluminar nossas congregações. Nossa missão é inspirar e transformar vidas, o que não é uma tarefa simples. Isso exige um conhecimento profundo da arte da pregação inspiradora, o que implica conectar-se emocionalmente com nosso público, mexer com seu coração e levá-lo a agir.
Hoje em dia, muitos pregadores parecem ser bastante competentes na exortação, dizendo a seu público o que eles devem, precisam e não precisam fazer. Esse é um aspecto importante da pregação (de fato, o encorajamento é um dom do Espírito, de acordo com "Romanos 12:8". Entretanto, o incentivo por si só é insuficiente. É improvável que a exortação sem identificação, inspiração e aplicação afete a vida do ouvinte. E, é claro, esse é (ou deveria ser) o propósito de toda pregação.
Identificação – Nosso ouvinte precisa de um forte motivo para prestar atenção nos primeiros minutos de nosso sermão, e não há motivo mais convincente do que nos identificarmos com sua necessidade. O que John Watson (pseudônimo: Ian MacLaren) escreveu também se aplica aos frequentadores da igreja: "Todos que o senhor encontra estão passando por um momento difícil. Elas vêm à sua igreja com uma variedade de necessidades, algumas das quais são significativas: um casamento fracassado, um filho que se comporta mal, desemprego, um diagnóstico assustador e assim por diante. A primeira responsabilidade do pregador é conectar-se com a necessidade da pessoa de tal maneira que ela possa estar melhor de alguma forma quando o pregador terminar."
Inspiração – Outra tarefa frequentemente negligenciada na pregação contemporânea é a inspiração. Ou seja, o pregador deixa de tocar as emoções. É bom sorrir ou rir, mas é melhor sentir meus olhos lacrimejarem, meu coração pular ou minha alma gritar. Não estou falando de emocionalismo, mas de inspiração. O primeiro é vazio; o segundo é fundamental para o pregador que deseja ver vidas transformadas.
Conecte-se com seu público: Seguindo o exemplo de Cristo
O primeiro passo na pregação inspiradora é conectar-se com o nosso público. Da mesma forma que Jesus se conectou com as pessoas a quem ministrava, devemos ser capazes de nos identificar com nossos ouvintes e falar às suas necessidades. Devemos dedicar tempo para entender suas lutas, seus medos e suas esperanças.
Em sua carta aos coríntios, o apóstolo Paulo escreve: "Tornei-me tudo para todos, para que por todos os meios possíveis pudesse salvar alguns" – "1 Coríntios 9:22". Esse é o cerne da conexão – tornar-se compreensível para nossos ouvintes a fim de aproximá-los de Cristo.
Motivar a ação seguindo a liderança de Cristo
A segunda fase da pregação inspiradora é inspirar nosso público a agir. Devemos não apenas impactar suas emoções, mas também fornecer métodos práticos para que o senhor aplique sua mensagem à vida deles.
Jesus era um especialista em incentivar as pessoas a agir. Ele não apenas pregava para o público, mas também demonstrava como aplicar suas ideias. No Sermão da Montanha, por exemplo, Cristo instruiu seu público a amar seus adversários e orar por aqueles que os perseguem "Mateus 5:44". Mas Jesus não parou por aí; ele também serviu de modelo ao perdoar aqueles que o crucificaram.
Da mesma forma, devemos oferecer aos nossos ouvintes maneiras práticas de aplicar sua mensagem à vida deles. Desafie-os a agir, seja estendendo a mão para um vizinho necessitado, fazendo trabalho voluntário em um abrigo local ou simplesmente passando mais tempo em oração. Seja criativo em suas sugestões e faça com que seja fácil para os ouvintes seguirem adiante.
Move Hearts with Passion and Conviction (Mova os corações com paixão e convicção): Seguindo os passos dos profetas
Depois de nos conectarmos com nosso público, o próximo passo é tocar seus corações. A inspiração não consiste apenas em fazer as pessoas sorrirem ou rirem, mas em tocar suas emoções e levá-las à ação.
Os profetas do Antigo Testamento compreenderam o poder de tocar os corações por meio de uma pregação apaixonada. Jeremias, por exemplo, era conhecido como o "profeta chorão" porque estava profundamente comovido com a situação de seu povo. Ele falou com paixão e convicção, conclamando-os a se arrependerem e a se voltarem para Deus.
Devemos falar com a mesma paixão e convicção para comover nossos ouvintes. Estabeleça uma conexão emocional com seu público usando palavras convincentes, metáforas e imagens vívidas. Deixe transparecer nossa paixão pela mensagem e nosso público ficará mais aberto às nossas observações.
Chamado à ação
É preciso tempo e esforço para aperfeiçoar a pregação inspiradora. Entretanto, as vantagens são enormes. Temos a capacidade de impactar vidas quando nos conectamos com nosso público, tocamos seu coração e o incentivamos a agir.
Portanto, irmão pregador, ao me juntar ao senhor nessa jornada, desafio-o a assumir o manto da pregação inspiradora. Conecte-se com seu público, toque suas emoções e inspire-o a agir. E lembre-se das palavras do apóstolo Paulo: "Posso todas as coisas naquele que me dá forças" – "Filipenses 4:13". Com a ajuda de Deus, o senhor pode usar o poder de suas palavras para inspirar e mudar a vida das pessoas.
Leitura adicional: "1 Crônicas 3:17-22" – "Romanos 12:8"
---
Les objectifs du prédicateur dans sa prédication
En tant que prédicateurs, nous devons faire plus qu'éclairer nos fidèles. Notre mission est d'inspirer et de transformer des vies, ce qui n'est pas une mince affaire. Cela nécessite une maîtrise approfondie de l'art de la prédication inspirante, qui consiste à établir une connexion émotionnelle avec notre auditoire, à remuer son cœur et à le pousser à agir.
De nos jours, de nombreux prédicateurs semblent être très compétents en matière d'exhortation, en disant à leur auditoire ce qu'il devrait, doit ou ne doit pas faire. C'est un aspect important de la prédication (en fait, l'encouragement est un don de l'Esprit, selon "Romains 12:8"). Cependant, l'encouragement seul est insuffisant. L'exhortation sans identification, inspiration et application a peu de chance d'affecter la vie de l'auditeur. Et, bien sûr, c'est (ou devrait être) le but de toute prédication.
Identification – Notre auditeur a besoin d'une raison forte pour prêter attention dans les premières minutes de notre sermon, et il n'y a pas de raison plus convaincante que de s'identifier à son besoin. Ce qu'a écrit John Watson (nom de plume : Ian MacLaren) s'applique également aux fidèles : "Chaque personne que vous rencontrez traverse une période difficile. Ils viennent dans votre église avec des besoins divers, dont certains sont importants : un mariage qui bat de l'aile, un enfant qui se comporte mal, le chômage, un diagnostic effrayant, et ainsi de suite. La première responsabilité du prédicateur est de répondre aux besoins de la personne de manière à ce qu'elle se sente mieux d'une manière ou d'une autre lorsque le prédicateur aura terminé.
L'inspiration – Une autre tâche souvent négligée dans la prédication contemporaine est l'inspiration. En d'autres termes, le prédicateur néglige de toucher les émotions. C'est bien de sourire ou de rire, mais c'est mieux de sentir mes yeux pleurer, mon cœur bondir ou mon âme crier. Je ne parle pas d'émotivité, mais d'inspiration. La première est vide ; la seconde est essentielle pour le prédicateur qui veut voir des vies changées.
Entrez en contact avec votre public : Suivre l'exemple du Christ
La première étape d'une prédication inspirée consiste à établir un lien avec notre auditoire. De la même manière que Jésus était en contact avec les gens qu'il servait, nous devons être capables de nous identifier à nos auditeurs et de répondre à leurs besoins. Nous devons prendre le temps de comprendre leurs luttes, leurs craintes et leurs espoirs.
Dans sa lettre aux Corinthiens, l'apôtre Paul écrit : "Je me suis fait tout à tous, afin d'en sauver quelques-uns par tous les moyens possibles" – "1 Corinthiens 9:22". C'est là le cœur de la connexion – se rendre sympathique à nos auditeurs afin de les rapprocher du Christ.
Motiver à l'action en suivant l'exemple du Christ
La deuxième phase d'une prédication inspirante consiste à inciter notre auditoire à agir. Nous devons non seulement toucher leurs émotions, mais aussi leur fournir des méthodes pratiques pour appliquer votre message dans leur vie.
Jésus était un expert pour encourager les autres à agir. Il ne se contentait pas de prêcher à son auditoire, il montrait aussi comment appliquer ses idées. Dans le Sermon sur la montagne, par exemple, le Christ a demandé à ses auditeurs d'aimer leurs adversaires et de prier pour ceux qui les persécutent (Matthieu 5:44). Mais Jésus ne s'est pas arrêté là, il a aussi donné l'exemple en pardonnant à ceux qui l'ont crucifié.
De la même manière, nous devons donner à nos auditeurs des moyens pratiques d'appliquer votre message à leur vie. Mettez-les au défi d'agir, que ce soit en tendant la main à un voisin dans le besoin, en faisant du bénévolat dans un refuge local ou simplement en consacrant plus de temps à la prière. Soyez créatif dans vos suggestions et faites en sorte qu'il soit facile pour vos auditeurs de passer à l'action.
Faites bouger les cœurs avec passion et conviction : Suivre les traces des prophètes
Une fois que nous avons établi un lien avec notre public, l'étape suivante consiste à toucher son cœur. L'inspiration ne consiste pas seulement à faire sourire ou rire les gens, mais aussi à toucher leurs émotions et à les pousser à l'action.
Les prophètes de l'Ancien Testament ont compris le pouvoir de toucher les cœurs par une prédication passionnée. Jérémie, par exemple, était connu comme le "prophète des larmes" parce qu'il était profondément ému par la situation critique de son peuple. Il parlait avec passion et conviction, les appelant à se repentir et à revenir à Dieu.
Nous devons parler avec la même passion et la même conviction pour émouvoir nos auditeurs. Établissez un lien émotionnel avec votre public en utilisant des mots convaincants, des métaphores et des images vivantes. Laissez transparaître notre passion pour le message et votre auditoire sera plus ouvert à nos remarques.
Appel à l'action
Il faut du temps et des efforts pour perfectionner une prédication inspirée. Cependant, les avantages sont énormes. Nous avons la capacité d'influencer des vies lorsque nous nous connectons avec notre public, que nous touchons son cœur et que nous l'incitons à agir.
Ainsi, frère prédicateur, alors que je vous rejoins dans ce voyage, je vous mets au défi de prendre en charge le manteau de la prédication inspirante. Communiquez avec votre auditoire, touchez ses émotions et incitez-le à agir. Rappelez-vous les paroles de l'apôtre Paul : "Je puis tout par celui qui me donne la force" (Philippiens 4:13). Avec l'aide de Dieu, vous pouvez utiliser le pouvoir de vos mots pour inspirer et changer la vie des gens.
Pour en savoir plus : "1 Chroniques 3:17-22 – Romains 12:8