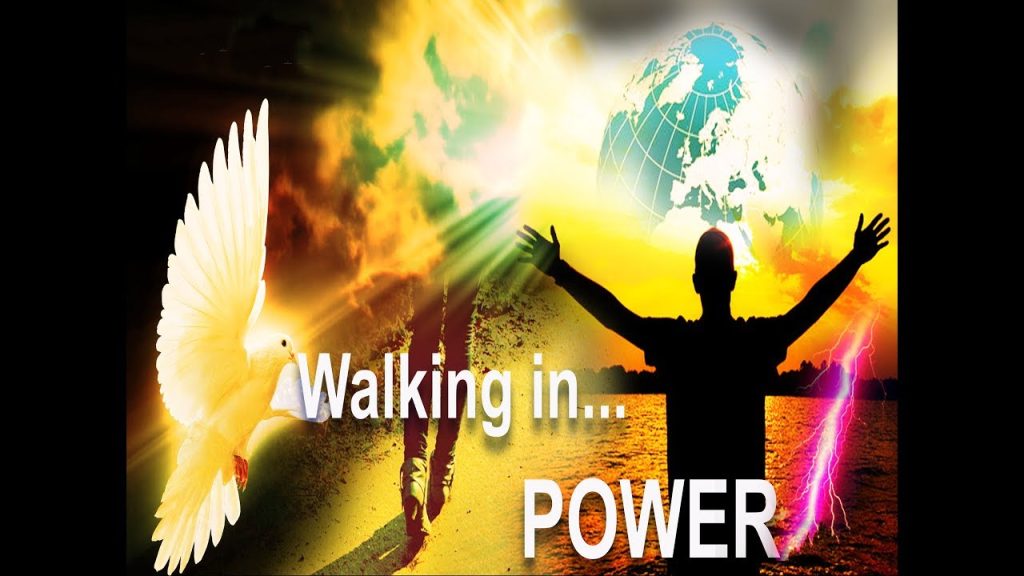 Unveiling Hope and Healing: The Incredible Power of My Jesus
Intro:
Permit me to explain why, as a septuagenarian, I decided to start writing a "down with the kids" blog. Numerous factors come together to influence this decision, which makes it a significant and worthwhile pursuit.
As an exercise for my mind, this blog keeps my cognitive abilities flexible and sharp. Keeping up with modern terminology and trends pushes my thinking and maintains my mental health.
Additionally, I hope that this blog will serve as a bridge to connect me with the younger generation. My goal is to create content that speaks to them so that we can become closer and I can share my experiences and advice in a way that they can relate to.
In addition, exploring youth culture introduces me to new interests and passions. Investigating the subtleties of contemporary culture piques my interest, promotes personal development, and livens me up.
Remaining relevant in a world that is changing quickly is another goal of this journey. I want to actively contribute to Internet conversations and bridge generational gaps by embracing the current discourse and the changing communication landscape.
To put it simply, my choice to start a "down with the kids" blog represents flexibility, generational connection, knowledge sharing, personal development, and a steadfast dedication to actively participating in the fast-paced digital world of today.
I'm not trying to look "cool" but I am hoping to connect in what follows now.
---
"Unveiling Hope and Healing: The Incredible Power of My Jesus"
Intro: –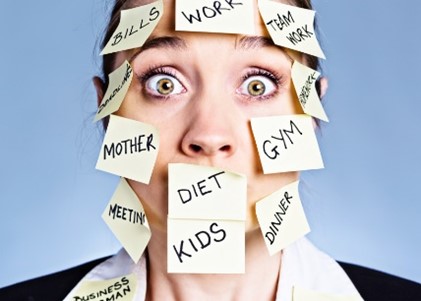 In a world where we're constantly juggling the demands of life and the weight of our responsibilities, there's a beacon of light, love, and transformation just waiting to lift us up. Here's a question for you "Have you ever felt that deep, gnawing emptiness inside, like shame, has hijacked your happiness and you're desperate for some serious healing?" If so, buckle up, because I'm about to take you on a wild ride through the awe-inspiring journey of discovering my Jesus – a journey that can genuinely shake up your world.
Finding Comfort in the Chaos: –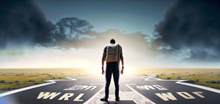 Imagine standing at a crossroads, feeling beyond exhausted, like you're carrying the weight of a million worries. That's when my Jesus steps in like your ultimate BFF (Best Friend forever.) His vibe? A soothing hug when everything's falling apart, a boost of strength when life's throwing curveballs. His love? An unbreakable lifeline that guides you through the storms of chaos with the kind of wisdom and grace that's like having your own personal mentor and guide.
Rising from the Ashes of Shame: –
Shame's a sneaky thief, robbing us of our joy and leaving us feeling like we're trapped in a hot mess. But here's where my Jesus drops the mic – meaning "there is nothing left to say." He's the ultimate redeemer, turning our shame story into an epic tale of redemption. Think of it like this: he's the ultimate stain remover for your soul. His love is like a cosy blanket, erasing the stains of shame and decking you out in the fabulosity of his grace. He's all about turning your scars into battle scars, and your pain into the ultimate story of triumph.
Saving the Day, Every Day: –
Have you ever felt like you're drowning in the quicksand of life, desperate for a superhero to swoop in and save you? Well, hold onto your hats, because my Jesus isn't just a hero – he's the superstar of salvation. No matter your past, your screw-ups, or your baggage, his love can handle it all. He's like a comeback king, rising from an empty grave to give you a fresh start. There's no screw-up so massive, no heartbreak so crushing that he can't fix it. Talk about having your back, right?
Love Without Limits, Grace way beyond steroids: –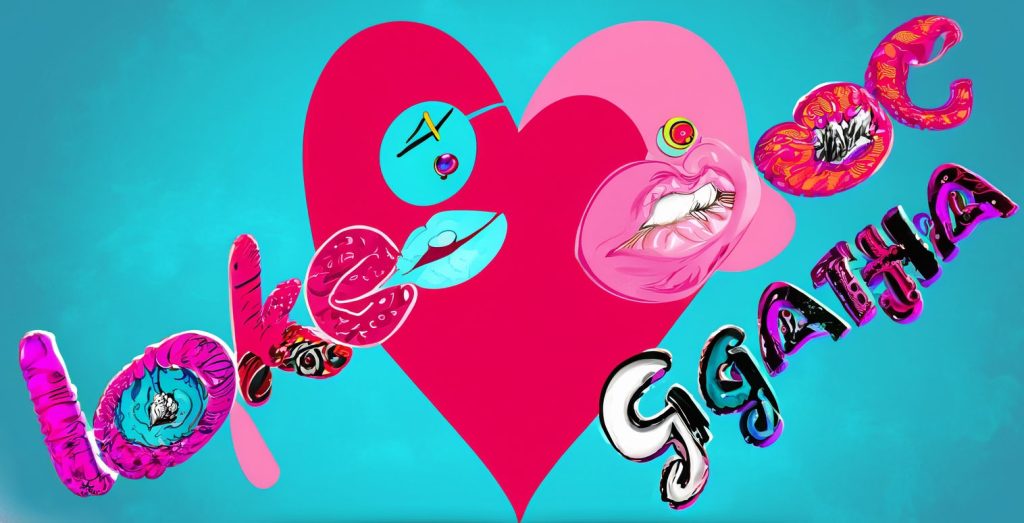 Picture this: a love that's got more power than all the likes on Instagram and a grace that's as rad as that viral TikTok dance. That's my Jesus – he's all about a love that doesn't judge and a grace that's as free-flowing as your morning coffee.
Here's the game-changer: this incredible transformation isn't just my story; it's your potential reality too. My Jesus can hook you up with a life loaded with hope, purpose, and a sense of belonging that'll make you feel like you've hit the jackpot.
Epic Transformation Journey: –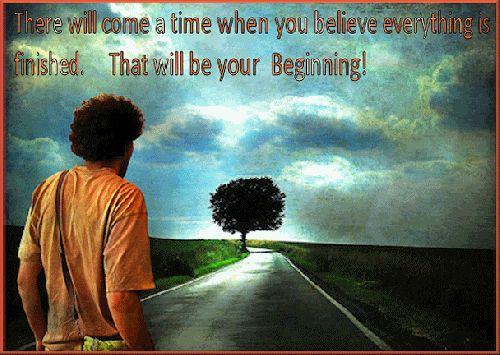 Who's the one that can turn your "Oh no, I messed up" moments into stepping-stones towards something seriously amazing? Yup, you guessed it – my Jesus. He's like the life coach of life coaches, weaving your past struggles into a masterpiece of growth and redemption. Every twist and turn is a chapter of your story, and he's the creative genius behind it all. Imagine a future overflowing with hope and possibility – that's what he's got in store for you.
Ready for the Mind-Blow? Embrace Change: –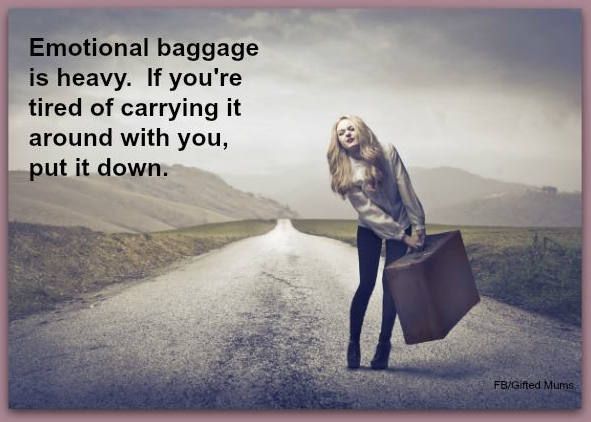 Okay, here's the real talk moment: are you ready to flip the script and embrace the mind-blowing, soul-shaking transformation that my Jesus offers? Imagine letting his love wash over you, healing those wounds you thought would never mend. It's time to ditch that emotional baggage and hop on board the healing, redemption, and joy train that He has to offer. The doors are wide open; my Jesus is waiting with open arms, ready to flip your life script upside down – in the best way possible.
Conclusion: –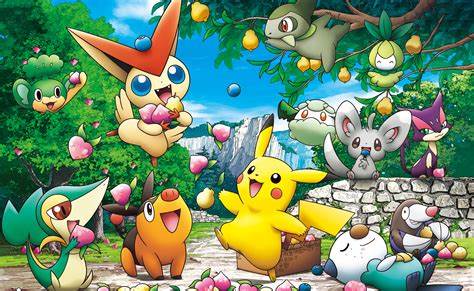 In a world where hope sometimes feels like a rare Pokémon, my Jesus is like the ultimate Pokéball, capturing all the love, grace, and hope you need. Don't miss out on this once-in-a-lifetime chance to experience the epic ride of encountering the real deal, the one who can genuinely transform your life. So, what are you waiting for? Let my Jesus drop the beat of change in your life's playlist today. Get ready to dance to a rhythm you never knew existed!

For more information and resources, go to – www.youtube.com/c/AlbertMMartinWWCM – Please don't forget to – Like and Hit the Subscribe button.
---
Dévoiler l'espoir et la guérison : L'incroyable pouvoir de mon Jésus
Intro :
Permettez-moi d'expliquer pourquoi, en tant que septuagénaire, j'ai décidé de commencer à écrire un blog "down with the kids". De nombreux facteurs se conjuguent pour influencer cette décision, ce qui en fait une démarche importante et utile.
En tant qu'exercice pour mon esprit, ce blog maintient mes capacités cognitives flexibles et aiguisées. Le fait de me tenir au courant de la terminologie et des tendances modernes stimule ma réflexion et préserve ma santé mentale.
En outre, j'espère que ce blog servira de passerelle pour me mettre en contact avec la jeune génération. Mon objectif est de créer un contenu qui leur parle afin que nous puissions nous rapprocher et que je puisse partager mes expériences et mes conseils d'une manière qui leur soit familière.
En outre, l'exploration de la culture des jeunes me permet de découvrir de nouveaux centres d'intérêt et de nouvelles passions. L'étude des subtilités de la culture contemporaine pique mon intérêt, favorise mon développement personnel et m'anime.
Rester pertinent dans un monde qui évolue rapidement est un autre objectif de ce voyage. Je veux contribuer activement aux conversations sur l'internet et combler le fossé entre les générations en adoptant le discours actuel et le paysage changeant de la communication.
En d'autres termes, mon choix de créer un blog "avec les enfants" est synonyme de flexibilité, de lien entre les générations, de partage des connaissances, de développement personnel et d'une volonté inébranlable de participer activement au monde numérique d'aujourd'hui, qui évolue très rapidement.
Je n'essaie pas d'avoir l'air "cool", mais j'espère établir des liens dans ce qui suit.
---
Dans un monde où nous jonglons constamment avec les exigences de la vie et le poids de nos responsabilités, il y a un phare de lumière, d'amour et de transformation qui n'attend que de nous élever.
Voici une question pour vous : "Avez-vous déjà ressenti ce vide intérieur profond et rongeant, comme si la honte avait pris en otage votre bonheur et que vous aviez désespérément besoin d'une sérieuse guérison ?" Si c'est le cas, attachez votre ceinture, parce que je suis sur le point de vous emmener dans une course folle à travers le voyage impressionnant de la découverte de mon Jésus – un voyage qui peut vraiment secouer votre monde.
Trouver du réconfort dans le chaos : –
Imaginez que vous vous trouviez à un carrefour, que vous vous sentiez épuisé, comme si vous portiez le poids d'un million d'inquiétudes. C'est alors que mon Jésus intervient comme votre meilleur ami pour toujours. Une étreinte apaisante quand tout s'écroule, un regain de force quand la vie nous envoie des boulets.
Son amour ? Une ligne de vie inébranlable qui vous guide à travers les tempêtes du chaos avec une sagesse et une grâce qui s'apparentent à celles d'un mentor et d'un guide personnel.
Renaître des cendres de la honte : –
La honte est un voleur sournois, qui nous prive de notre joie et nous donne l'impression d'être pris au piège dans une situation délicate. Mais c'est ici que mon Jésus laisse tomber le micro – ce qui signifie "il n'y a plus rien à dire". Il est le rédempteur ultime, transformant notre histoire de honte en un récit épique de rédemption.
Pensez-y comme ceci : il est l'ultime détachant pour votre âme. Son amour est comme une couverture douillette, qui efface les taches de la honte et vous habille de la fabuleuse grâce. Il transforme vos cicatrices en cicatrices de combat et votre douleur en l'ultime histoire d'un triomphe.
Sauver la journée, chaque jour : –
Avez-vous déjà eu l'impression de vous noyer dans les sables mouvants de la vie, désespérant de voir un super-héros débarquer et vous sauver ? Eh bien, accrochez-vous à votre chapeau, parce que mon Jésus n'est pas seulement un héros – il est la superstar du salut.
Peu importe votre passé, vos erreurs ou votre bagage, son amour peut tout gérer. Il est comme un roi du retour, sortant d'une tombe vide pour vous donner un nouveau départ. Il n'y a pas d'erreur si importante, pas de chagrin d'amour si écrasant qu'il ne puisse le réparer. C'est ce qu'on appelle assurer vos arrières, n'est-ce pas ?
L'amour sans limites, la grâce bien au-delà des stéroïdes : –
Imaginez ceci : un amour qui a plus de puissance que tous les likes sur Instagram et une grâce qui est aussi radicale que cette danse TikTok virale. C'est mon Jésus – il est tout entier tourné vers un amour qui ne juge pas et une grâce aussi fluide que votre café du matin.
Voici ce qui change la donne : cette incroyable transformation n'est pas seulement mon histoire, c'est aussi votre réalité potentielle. Mon Jésus peut vous offrir une vie remplie d'espoir, d'objectifs et d'un sentiment d'appartenance qui vous donnera l'impression d'avoir touché le jackpot.
Un voyage de transformation épique : –
Qui est celui qui peut transformer tes moments de " Oh non, j'ai foiré " en tremplins vers quelque chose de vraiment extraordinaire ? Oui, vous l'avez deviné, c'est mon Jésus. Il est comme le coach de vie des coachs de vie, tissant vos luttes passées en un chef-d'œuvre de croissance et de rédemption.
Chaque tournant est un chapitre de ton histoire, et il est le génie créatif derrière tout cela. Imaginez un avenir débordant d'espoir et de possibilités – c'est ce qu'il vous réserve.
Prêt pour l'éblouissement ? Accepter le changement : –
Bon, voici le moment de parler franchement : es-tu prêt à inverser le scénario et à embrasser la transformation époustouflante et bouleversante de l'âme que mon Jésus t'offre ?
Imaginez que vous vous laissiez envahir par son amour et que vous guérissiez les blessures que vous pensiez irrémédiables. Il est temps de se débarrasser de ce bagage émotionnel et de monter à bord du train de la guérison, de la rédemption et de la joie qu'Il a à offrir. Les portes sont grandes ouvertes ; mon Jésus t'attend à bras ouverts, prêt à bouleverser le scénario de ta vie – de la meilleure façon possible.
Conclusion: –
Dans un monde où l'espoir ressemble parfois à un Pokémon rare, mon Jésus est comme la Pokéball ultime, capturant tout l'amour, la grâce et l'espoir dont vous avez besoin.
Ne manquez pas cette chance unique de vivre l'épopée de la rencontre avec le vrai, celui qui peut véritablement transformer votre vie.
Alors, qu'attendez-vous ? Laissez mon Jésus mettre le rythme du changement dans la playlist de votre vie dès aujourd'hui. Prépare-toi à danser sur un rythme dont tu ne soupçonnais pas l'existence !
---
Revelando a esperança e a cura: O incrível poder do meu Jesus
Introdução:
Permitam-me que explique por que razão, sendo eu um septuagenário, decidi começar a escrever um blogue "down with the kids". Inúmeros factores se conjugam para influenciar esta decisão, o que a torna um objetivo importante e compensador.
Como exercício para a minha mente, este blogue mantém as minhas capacidades cognitivas flexíveis e aguçadas. Manter-me a par da terminologia e das tendências modernas estimula o meu pensamento e mantém a minha saúde mental.
Além disso, espero que este blogue sirva de ponte para me ligar à geração mais jovem. O meu objetivo é criar conteúdos que os identifiquem, para que possamos ficar mais próximos e eu possa partilhar as minhas experiências e conselhos de uma forma com que eles se identifiquem.
Além disso, explorar a cultura juvenil introduz-me a novos interesses e paixões. Investigar as subtilezas da cultura contemporânea desperta o meu interesse, promove o desenvolvimento pessoal e anima-me.
Permanecer relevante num mundo que está a mudar rapidamente é outro objetivo desta viagem. Quero contribuir ativamente para as conversas na Internet e colmatar as lacunas geracionais, abraçando o discurso atual e o panorama de comunicação em mudança.
Simplificando, a minha escolha de criar um blogue "down with the kids" representa flexibilidade, ligação geracional, partilha de conhecimentos, desenvolvimento pessoal e uma dedicação inabalável à participação ativa no mundo digital acelerado de hoje.
Não estou a tentar parecer "fixe", mas espero estabelecer uma ligação no que se segue.
---
Revelando a esperança e a cura: O incrível poder do meu Jesus
Num mundo em que estamos constantemente a fazer malabarismos com as exigências da vida e o peso das nossas responsabilidades, há um farol de luz, amor e transformação à espera de nos elevar.
Aqui vai uma pergunta para si: "Já alguma vez sentiu que um vazio profundo e corrosivo no seu interior, como se a vergonha tivesse sequestrado a sua felicidade, e está desesperado por uma cura séria?" Se assim for, aperte o cinto, porque estou prestes a levá-lo numa viagem alucinante através da jornada inspiradora da descoberta do meu Jesus – uma viagem que pode genuinamente abanar o seu mundo.
Encontrar conforto no caos: –
Imagine-se numa encruzilhada, sentindo-se exausto, como se estivesse a carregar o peso de um milhão de preocupações. É nessa altura que o meu Jesus entra em cena como o seu melhor amigo para sempre. Um abraço reconfortante quando tudo se está a desmoronar, um impulso de força quando a vida está a fazer bolas curvas.
O seu amor? Uma linha de vida inquebrável que o guia através das tempestades do caos com o tipo de sabedoria e graça que é como ter o seu próprio mentor e guia pessoal.
Ressurgindo das cinzas da vergonha: –
A vergonha é um ladrão sorrateiro, que nos rouba a alegria e nos deixa com a sensação de estarmos presos numa grande confusão. Mas é aqui que o meu Jesus larga o microfone – o que significa que "não há mais nada a dizer". Ele é o derradeiro redentor, transformando a nossa história de vergonha num conto épico de redenção.
Pense assim: ele é o derradeiro removedor de manchas para a sua alma. O seu amor é como um cobertor aconchegante, que apaga as manchas da vergonha e o enfeita com a fabulosidade da sua graça. Ele transforma as tuas cicatrizes em cicatrizes de batalha, e a tua dor na derradeira história de triunfo.
Salvando o dia, todos os dias: –
Já alguma vez se sentiu como se estivesse a afogar-se nas areias movediças da vida, desesperado por um super-herói que viesse salvá-lo? Pois bem, agarrem-se aos chapéus, porque o meu Jesus não é apenas um herói – é a super-estrela da salvação.
Independentemente do seu passado, das suas asneiras ou da sua bagagem, o seu amor pode tratar de tudo. Ele é como um rei que regressa, que se levanta de uma sepultura vazia para lhe dar um novo começo. Não há nenhuma asneira tão grande, nenhum desgosto tão grande que ele não possa resolver. Isso é que é ter-te nas costas, não é?
Amor Sem Limites, Graça muito para além dos esteróides: –
Imagine isto: um amor que tem mais poder do que todos os gostos no Instagram e uma graça que é tão radical como aquela dança viral do TikTok. Este é o meu Jesus – ele é todo sobre um amor que não julga e uma graça que é tão livre como o seu café da manhã.
Aqui está o ponto de viragem: esta incrível transformação não é apenas a minha história; é também a sua potencial realidade. O meu Jesus pode proporcionar-lhe uma vida cheia de esperança, objectivos e um sentido de pertença que o fará sentir como se tivesse ganho o jackpot.
Viagem épica de transformação: –
Quem é o único que pode transformar os seus momentos de "Oh não, fiz asneira" em trampolins para algo verdadeiramente espantoso? Sim, adivinhou – o meu Jesus. Ele é como o treinador de vida dos treinadores de vida, transformando as suas lutas passadas numa obra-prima de crescimento e redenção.
Cada reviravolta é um capítulo da sua história, e ele é o génio criativo por detrás de tudo. Imagine um futuro repleto de esperança e possibilidades – é isso que ele tem reservado para si.
Preparado para o Mind-Blow? Abraçar a mudança: –
Ok, aqui está o momento de falar a sério: está pronto para inverter o guião e abraçar a transformação alucinante e de fazer tremer a alma que o meu Jesus oferece?
Imagine-se a deixar que o seu amor o envolva, curando as feridas que pensava que nunca seriam curadas. Está na altura de se livrar da bagagem emocional e embarcar no comboio da cura, da redenção e da alegria que Ele tem para oferecer. As portas estão abertas; o meu Jesus está à espera de braços abertos, pronto para virar o guião da sua vida de pernas para o ar – da melhor maneira possível.
Conclusão: –
Num mundo onde a esperança por vezes parece um Pokémon raro, o meu Jesus é como a derradeira Pokébola, capturando todo o amor, graça e esperança de que necessita.
Não perca esta oportunidade única de experimentar a viagem épica de encontrar o verdadeiro homem, aquele que pode genuinamente transformar a sua vida.
Então, de que está à espera? Deixe que o meu Jesus ponha hoje o ritmo da mudança na lista de reprodução da sua vida. Prepare-se para dançar ao som de um ritmo que nem sabia que existia!