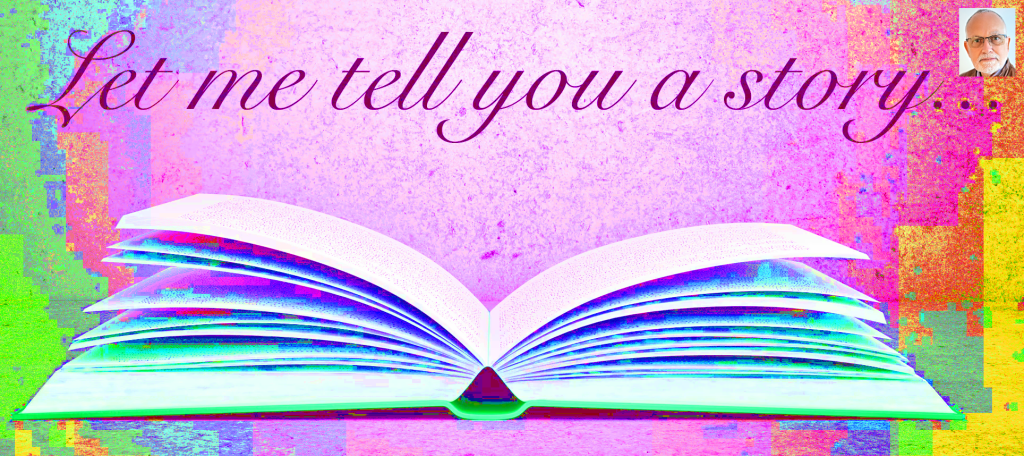 Hey there, awesome peeps! (People.) Gather 'round because I've got a mind-blowing tale to drop on you. Seriously, if you're into stories that are all about hope, love that's relentless, and life's crazy twists, then buckle up, 'cause we're diving deep into my journey.
So, like, imagine this: a story where hope is like that BFF (Best Friend Forever) who sticks with you through thick and thin. Yeah, that's the vibe I'm talkin' about. From every high-five moment to those tough-as-nails challenges, hope was by my side, never lettin' go.
But wait, there's more! Love, folks, LOVE. I'm talking about a love that never threw in the towel. It's like this superhero power that just keeps pushing forward, no matter what. Love that's, like, "I got you, fam! (Family)" Even when things got crazier than a rollercoaster, love was there, standin' strong.
Life, oh life! Picture this: a life that's not even mine, but it's, like, the most epic adventure ever. It's like living vicariously through a character in a wild movie. And guess what? That character is all about grace that's more massive than my mistakes. Like, we're talking next-level forgiveness and a showdown between justice and mercy where mercy straight-up wins!
Now, here comes the game-changer: the kindness of Jesus. That dude's like the ultimate friend who's got the best vibes. His kindness reels you in, like a catchy song you can't get outta your head. And guess what? My story is all about Him. Telling you my story is really about telling you about this awesome, kind, and radical friend.
But hold up, 'cause we're not done yet! Victory alert, people! Imagine giving the enemy the boot, like superhero style. That's the kind of victory we're talking about here. And freedom? Oh yeah, it's not just a word – it's like this mega win that was snatched for me. I'm talking about being free from all that heavy stuff that used to weigh me down.
And then, boom, life comes in like a total boss move. Think of life beating the odds, like a phoenix rising from the ashes. It's like a victory lap over the grave itself. Life just straight-up conquered the unbeatable, and it's a showstopper.
But if I'm gonna drop the mic (meaning "there is nothing left to say."), it's gotta be about that grace that's like the ultimate boss. It's bigger than any mess-up I've made. It's the moment when justice got served, but mercy was all like, "Nah, I got this." And Jesus, with all that kindness oozing out, pulls you into his circle. Telling you my story is like passing the mic to Him and saying, "Yo, this guy's the real deal!"
So, there you have it, squad. My story is like this rollercoaster ride through hope, love, and life. It's about a superhero named Jesus, who's all about grace, victory, and freedom. And to drop the mic with one last truth bomb – my story isn't really mine: it's all about Him.
---
Laissez-moi vous raconter une histoire
Hé là, les gens géniaux ! (Rassemblez-vous, car j'ai une histoire époustouflante à vous raconter. Sérieusement, si vous aimez les histoires qui parlent d'espoir, d'amour sans relâche et des rebondissements de la vie, alors attachez vos ceintures, car nous allons plonger au cœur de mon parcours.
Imaginez un peu : une histoire où l'espoir est comme ce BFF (Best Friend Forever, meilleur ami pour la vie) qui vous accompagne contre vents et marées. Oui, c'est de cela que je parle. Qu'il s'agisse d'un bon moment ou d'un défi difficile à relever, l'espoir était à mes côtés et ne m'a jamais lâché.
Mais attendez, ce n'est pas tout ! L'amour, les amis, l'AMOUR. Je parle d'un amour qui n'a jamais jeté l'éponge. C'est comme le pouvoir d'un super-héros qui continue à aller de l'avant, quoi qu'il arrive. Un amour qui dit : " Je t'ai, fam ! (Famille)" Même quand les choses sont devenues plus folles que des montagnes russes, l'amour était là, debout, fort.
La vie, oh la vie ! Imaginez : une vie qui n'est même pas la mienne, mais c'est l'aventure la plus épique qui soit. C'est comme si on vivait par procuration à travers un personnage d'un film sauvage. Et devinez quoi ? Ce personnage parle de la grâce qui est plus massive que mes erreurs. Nous parlons d'un pardon de haut niveau et d'un affrontement entre la justice et la miséricorde où la miséricorde l'emporte haut la main !
Maintenant, voici ce qui change la donne : la bonté de Jésus. Ce mec est comme l'ami ultime qui a les meilleures vibrations. Sa bonté vous attire, comme une chanson entraînante que vous n'arrivez pas à oublier. Et devinez quoi ? Mon histoire ne parle que de lui. Vous raconter mon histoire, c'est en fait vous parler de cet ami génial, gentil et radical.
Mais attendez, car nous n'avons pas encore fini ! Alerte à la victoire ! Imaginez que vous donniez un coup de pied à l'ennemi, à la manière d'un super-héros. C'est de ce genre de victoire dont nous parlons ici. Et la liberté ? Oh oui, ce n'est pas seulement un mot – c'est comme une méga victoire qui m'a été arrachée. Je parle d'être libéré de toutes ces choses lourdes qui me pesaient.
Et puis, boum, la vie arrive comme un grand chef. Imaginez que la vie batte la mesure, comme un phénix qui renaît de ses cendres. C'est comme un tour de victoire sur la tombe elle-même. La vie vient de conquérir l'imbattable, et c'est un coup d'éclat.
Mais si je dois lâcher le micro (ce qui signifie "il n'y a plus rien à dire"), ce doit être à propos de cette grâce qui est comme le patron ultime. C'est plus important que n'importe quelle erreur que j'ai commise. C'est le moment où la justice a été rendue, mais où la miséricorde a dit : "Non, je m'en occupe." Et Jésus, avec toute cette gentillesse qui suinte, vous attire dans son cercle. Vous raconter mon histoire, c'est comme lui passer le micro et lui dire : "Yo, ce gars-là, c'est le vrai !".
Voilà, vous l'avez, le groupe. Mon histoire est comme un tour de montagnes russes à travers l'espoir, l'amour et la vie. C'est l'histoire d'un super-héros nommé Jésus, qui ne parle que de grâce, de victoire et de liberté. Et pour conclure avec une dernière bombe de vérité, mon histoire n'est pas vraiment la mienne : c'est la sienne.
---
Deixem-me contar-vos uma história
Olá, pessoal fantástico! (Pessoas.) Juntem-se porque eu tenho uma história alucinante para vos contar. A sério, se gostam de histórias sobre esperança, amor implacável e as reviravoltas loucas da vida, então apertem o cinto, porque vamos mergulhar fundo na minha viagem.
Por isso, imaginem isto: uma história em que a esperança é como aquele BFF (Best Friend Forever – Melhor Amigo para Sempre) que se mantém ao vosso lado para o que der e vier. Sim, é dessa vibração que estou a falar. De todos os momentos de "high-five" até aos desafios mais difíceis, a esperança esteve ao meu lado, sem nunca a largar.
Mas esperem, há mais! O amor, amigos, o AMOR. Estou a falar de um amor que nunca desiste. É como um poder de super-herói que continua a avançar, aconteça o que acontecer. Um amor que é do tipo: "Apanhei-te, família! (Família)" Mesmo quando as coisas ficaram mais loucas do que uma montanha-russa, o amor estava lá, a manter-se forte.
Vida, oh vida! Imaginem isto: uma vida que nem sequer é minha, mas que é, tipo, a aventura mais épica de sempre. É como viver através de uma personagem de um filme selvagem. E adivinha? Essa personagem tem uma graça que é mais maciça do que os meus erros. Estamos a falar de um perdão de nível superior e de um confronto entre a justiça e a misericórdia, em que a misericórdia vence!
Agora, vem o fator de mudança: a bondade de Jesus. Esse gajo é como o melhor amigo que tem as melhores vibrações. A sua bondade atrai-nos, como uma canção que não conseguimos tirar da cabeça. E sabes que mais? A minha história é toda sobre ele. Contar-vos a minha história é, na verdade, falar-vos deste amigo fantástico, bondoso e radical.
Mas esperem, porque ainda não acabámos! Alerta de vitória, pessoal! Imaginem dar ao inimigo a bota, ao estilo de um super-herói. É desse tipo de vitória que estamos a falar aqui. E a liberdade? Oh sim, não é apenas uma palavra – é como se fosse uma mega vitória que me foi arrebatada. Estou a falar de estar livre de todas as coisas pesadas que costumavam pesar-me.
E depois, bum, a vida aparece como uma jogada de chefe total. Pense na vida a vencer as probabilidades, como uma fénix a renascer das cinzas. É como uma volta de vitória sobre a própria sepultura. A vida simplesmente conquistou o imbatível, e isso é um espetáculo.
Mas se vou largar o microfone (o que significa "não há mais nada a dizer"), tem de ser sobre essa graça que é como o chefe supremo. É maior do que qualquer confusão que eu tenha feito. É o momento em que a justiça foi feita, mas a misericórdia era do género: "Não, eu trato disto". E Jesus, com toda essa bondade a escorrer, puxa-nos para o seu círculo. Contar-vos a minha história é como passar o microfone para Ele e dizer: "Yo, este tipo é o verdadeiro!"
Portanto, aí têm, equipa. A minha história é como uma montanha-russa de esperança, amor e vida. É sobre um super-herói chamado Jesus, que tem tudo a ver com graça, vitória e liberdade. E para terminar com uma última bomba de verdade – a minha história não é realmente minha: é tudo sobre Ele.