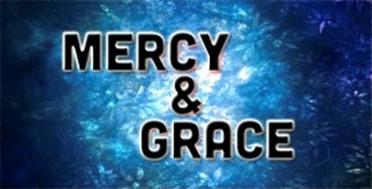 Our God of Mercy and Grace
God did not elect any sinner because He foresaw that he or she would believe, for the sufficient reason that any sinner does not believe until God gives him or her faith; just as no man or woman sees until God gives them sight. 
Sight is God's gift, seeing is the consequence of our using His gift. So, faith is God's gift – "Ephesians 2:8-9" – believing is the consequence of our using His gift.
If it were true that Gods had elected certain ones to be saved because in due time they would believe, then that would make believing a meritorious act, and in that event the saved sinner would have grounds for "boasting" which Scripture emphatically denies – "Ephesians 2:9". 
So, what is Grace? Grace is when God gives us good things we don't deserve.
Mercy is when He spares us from things we deserve.
Blessings are when He is generous with both.
Truly, we can never run out of reasons to thank Him.
God is good all the time.
Bless You in your Journey of Faith
Rev Albert M Martin
www.youtube.com/c/AlbertMMartinWWCM