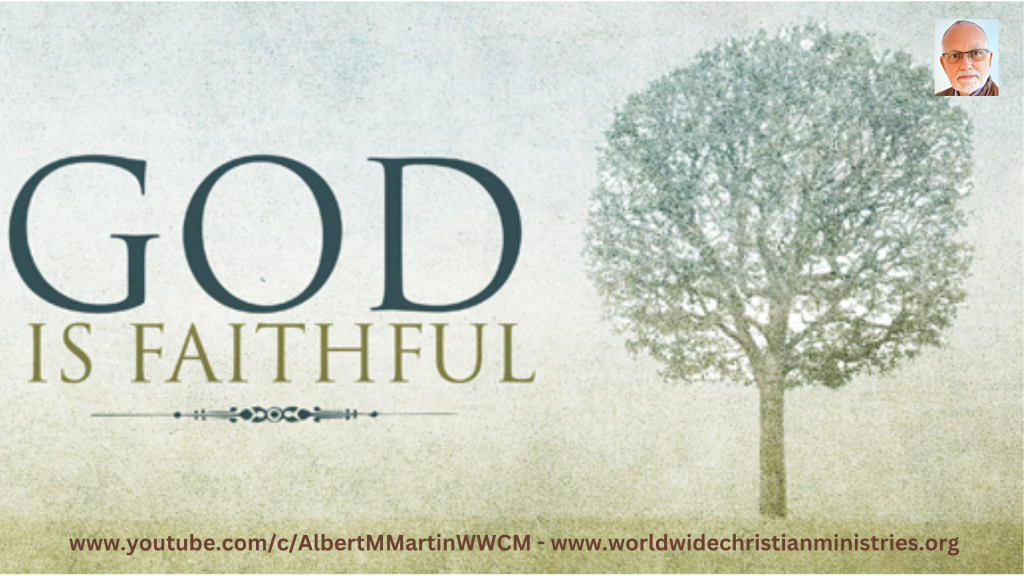 Discovering the God Who Is Always Faithful.
Hey there, my fellow traveller on this incredible journey we call life! I wanted to take a moment to share something deeply personal and profound with you, something that has shaped my entire existence and continues to guide me every single day. It's a story of transformation, grace, and the unwavering love of the God who stays.
If I were to rewind the tape of my life to a time before I truly understood God's boundless grace, I would have been the first to declare, "If I were You, I would've given up on me by now. I would've labelled me a lost cause because I felt just like a lost cause." Can you relate? I know so many of us have felt this way at some point.
Back then, from my fallen perspective, I would have said, "If I were You, I would've turned around and walked away. I would've labelled me beyond repair." You see, I believed I was beyond redemption.
But here's the beautiful truth that has illuminated my life: No matter what I thought of myself, no matter how lost and broken I felt, God didn't see me the way I did. His love and faithfulness remained unwavering, even when I doubted myself.
So today, I declare with the songwriter with all my heart, "You're the God who stays. You're the one who runs in my direction. When the whole world walks away, You're the God who stands with wide-open arms. And You tell me that nothing I have ever done can separate my heart from the God who stays."
In my early Christian journey, I used to hide in shame every time I thought I had let God down (and trust me, those occasions were plentiful). I believed I had to earn my way into God's love and favour. But I've since learned that grace doesn't operate on the principle of earning. It's a free gift.
Once again, I resoundingly say, "Praise God, somehow you don't see me like I do. Marvellously, You're still here with me."
Today, I want to share some incredible news with you, dear friend. It's a truth that has set me free, and I invite you to experience it for yourself:
Your shame can't separate you from Him. The Bible Tells us – "Therefore, there is now no condemnation for those who are in Christ Jesus." – Romans 8:1
Your guilt can't separate you from Him. In the Bible it says – "But God demonstrates his own love for us in this: While we were still sinners, Christ died for us." – Romans 5:8
Your past can't separate you from Him. Again, the Bible states – "I, even I, am he who blots out your transgressions, for my own sake, and remembers your sins no more." – Isaiah 43:25
Your sin can't separate you from Him. "If we confess our sins, he is faithful and just and will forgive us our sins and purify us from all unrighteousness." is what the Bible tells us in – 1 John 1:9
Your scars can't separate you from Him. Likewise, Bible Scriptures say – "He heals the brokenhearted and binds up their wounds." – Psalm 147:3
No enemy can separate you from Him. "If God is for us, who can be against us?" – Romans 8:31 is what the Bible declares.
You, just like me, are His forever. I've known this in every fibre of my being since 10 to 10 pm on April 4th, 1968, and I promise you, His love for you will never change.
If you're reading this and you haven't experienced this incredible love and grace for yourself, I invite you to join me on this journey. Reach out to me at our social media links.
May God bless you abundantly on your journey, just as He has blessed me.
Albert
If you would like to listen to this short testimony and meditation then go to –
---
FRENCH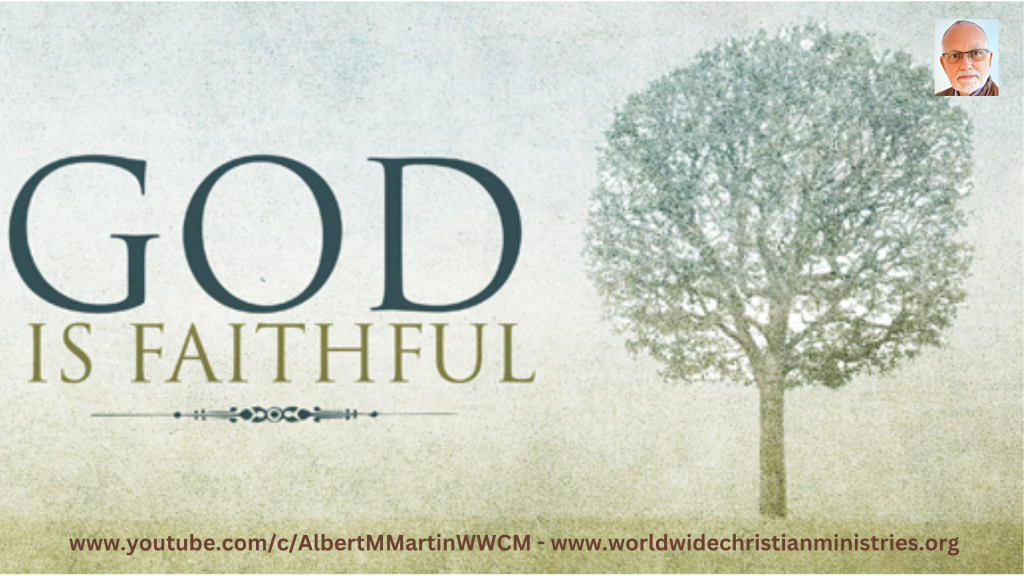 Découvrir le Dieu qui est toujours fidèle.
Bonjour, cher compagnon de route dans cet incroyable voyage qu'on appelle la vie ! Je voulais prendre un moment pour partager avec vous quelque chose de très personnel et de très profond, quelque chose qui a façonné toute mon existence et qui continue à me guider chaque jour. C'est une histoire de transformation, de grâce et d'amour inébranlable du Dieu qui reste.
Si je devais rembobiner la cassette de ma vie jusqu'à une époque où je ne comprenais pas vraiment la grâce illimitée de Dieu, je serais le premier à déclarer : "Si j'étais Toi, j'aurais déjà renoncé à moi. J'aurais dit que j'étais une cause perdue parce que je me sentais comme une cause perdue". Pouvez-vous comprendre ? Je sais que nous sommes nombreux à avoir ressenti cela à un moment ou à un autre.
À l'époque, dans ma perspective déchue, j'aurais dit : "À ta place, j'aurais fait demi-tour et je me serais éloigné. J'aurais dit que j'étais irrécupérable." Vous voyez, je croyais que j'étais irrécupérable.
Mais voici la belle vérité qui a illuminé ma vie : Peu importe ce que je pensais de moi-même, peu importe à quel point je me sentais perdue et brisée, Dieu ne me voyait pas comme je le faisais. Son amour et sa fidélité sont restés inébranlables, même lorsque je doutais de moi-même.
Alors aujourd'hui, je déclare de tout cœur avec l'auteur de la chanson : "Tu es le Dieu qui reste. Tu es celui qui court dans ma direction. Quand le monde entier s'éloigne, Tu es le Dieu qui se tient les bras grands ouverts. Et Tu me dis que rien de ce que j'ai fait ne peut séparer mon cœur du Dieu qui reste".
Au début de mon parcours chrétien, j'avais l'habitude de me cacher dans la honte chaque fois que je pensais avoir déçu Dieu (et croyez-moi, ces occasions étaient nombreuses). Je pensais que je devais mériter l'amour et la faveur de Dieu. Mais j'ai appris depuis que la grâce ne fonctionne pas sur le principe du mérite. C'est un don gratuit.
Une fois de plus, je dis avec force : "Dieu soit loué, tu ne me vois pas comme moi. Merveilleusement, Tu es toujours là avec moi".
Aujourd'hui, je veux partager une nouvelle incroyable avec toi, cher ami. C'est une vérité qui m'a libéré, et je t'invite à en faire l'expérience toi-même :
Votre honte ne peut pas vous séparer de Lui. "Il n'y a donc plus de condamnation pour ceux qui sont en Jésus-Christ. – Romains 8:1
Votre culpabilité ne peut pas vous séparer de Lui. "Mais Dieu nous prouve son amour en ceci : Alors que nous étions encore pécheurs, le Christ est mort pour nous." – Romains 5:8
Votre passé ne peut pas vous séparer de Lui. "C'est moi qui efface tes transgressions à cause de moi, et qui ne me souviens plus de tes péchés. – Ésaïe 43:25
Votre péché ne peut pas vous séparer de lui. "Si nous confessons nos péchés, il est fidèle et juste, il nous pardonnera nos péchés et nous purifiera de toute iniquité." – 1 Jean 1:9
Vos cicatrices ne peuvent pas vous séparer de lui. "Il guérit ceux qui ont le cœur brisé et panse leurs blessures. – Psaume 147:3
Aucun ennemi ne peut vous séparer de lui. "Si Dieu est pour nous, qui peut être contre nous ? – Romains 8:31
Vous, tout comme moi, êtes à Lui pour toujours. Je le sais dans chaque fibre de mon être depuis le 4 avril 1968 à 21h50, et je vous promets que son amour pour vous ne changera jamais.
Si vous lisez ceci et que vous n'avez pas encore fait l'expérience de cet amour et de cette grâce incroyables, je vous invite à vous joindre à moi dans ce voyage. Contactez-moi en cliquant sur les liens ci-dessous, et parcourons ce chemin ensemble :
Site web : www.worldwidechristianministries.org
YouTube : www.youtube.com/c/AlbertMMartinWWCM
Que Dieu vous bénisse abondamment au cours de votre voyage, tout comme il m'a béni.
Albert
---
Portuguese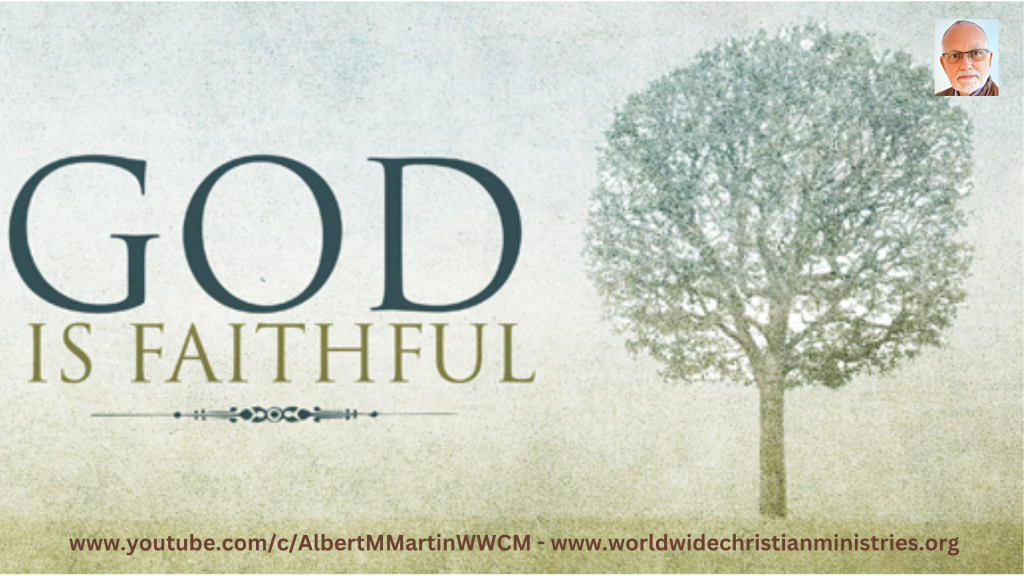 Descobrir o Deus que é sempre fiel.
Olá, meu companheiro de viagem nesta incrível jornada a que chamamos vida! Gostaria de partilhar convosco algo profundamente pessoal e profundo, algo que moldou toda a minha existência e que continua a guiar-me todos os dias. É uma história de transformação, graça e o amor inabalável do Deus que permanece.
Se eu rebobinasse a fita da minha vida para uma altura em que não compreendia verdadeiramente a graça sem limites de Deus, teria sido o primeiro a declarar: "Se eu fosse a Ti, já teria desistido de mim. Ter-me-ia rotulado como uma causa perdida porque me sentia como uma causa perdida". Consegue identificar-se? Sei que muitos de nós já se sentiram assim em algum momento.
Naquela altura, da minha perspetiva caída, eu teria dito: "Se eu fosse a Ti, teria dado meia volta e ido embora. Ter-me-ia rotulado de irreparável". É que eu acreditava que não tinha salvação.
Mas aqui está a bela verdade que iluminou a minha vida: Não importava o que eu pensava de mim mesmo, não importava o quão perdido e quebrado eu me sentia, Deus não me via da mesma forma que eu. O Seu amor e fidelidade permaneceram inabaláveis, mesmo quando eu duvidava de mim próprio.
Por isso, hoje, declaro com todo o meu coração, tal como o autor da canção: "És o Deus que fica. Tu és aquele que corre na minha direção. Quando o mundo inteiro se afasta, Tu és o Deus que está de braços abertos. E Tu dizes-me que nada do que eu tenha feito pode separar o meu coração do Deus que fica".
No início do meu percurso cristão, costumava esconder-me na vergonha sempre que pensava que tinha desiludido Deus (e, acreditem, essas ocasiões eram muitas). Acreditava que tinha de merecer o amor e o favor de Deus. Mas desde então aprendi que a graça não funciona com base no princípio do merecimento. É uma dádiva gratuita.
Mais uma vez, digo com convicção: "Louvado seja Deus, de alguma forma não me vês como eu. Maravilhosamente, Tu ainda estás aqui comigo".
Hoje, quero partilhar uma notícia incrível consigo, caro amigo. É uma verdade que me libertou, e convido-o a experimentá-la por si próprio:
A tua vergonha não te pode separar d'Ele. "Portanto, agora nenhuma condenação há para os que estão em Cristo Jesus." – Romanos 8:1
A sua culpa não o pode separar d'Ele. "Mas Deus demonstra o seu próprio amor por nós nisto: Quando éramos ainda pecadores, Cristo morreu por nós." – Romanos 5:8
O teu passado não te pode separar d'Ele. "Eu, eu mesmo, sou aquele que apaga as vossas transgressões, por amor de mim, e não me lembro mais dos vossos pecados." – Isaías 43:25
O teu pecado não te pode separar d'Ele. "Se confessarmos os nossos pecados, ele é fiel e justo e perdoar-nos-á os pecados e purificar-nos-á de toda a injustiça." – 1 João 1:9
As tuas cicatrizes não te podem separar d'Ele. "Ele sara os quebrantados de coração e cura-lhes as feridas." – Salmo 147:3
Nenhum inimigo o pode separar d'Ele. "Se Deus é por nós, quem será contra nós?" – Romanos 8:31
Tu, tal como eu, és d'Ele para sempre. Sei disso em cada fibra do meu ser desde as 21:50hrs do dia 4 de abril de 1968, e prometo-lhe que o Seu amor por si nunca mudará.
Se está a ler isto e ainda não experimentou este incrível amor e graça por si próprio, convido-o a juntar-se a mim nesta viagem. Entre em contacto comigo através dos links abaixo e vamos percorrer este caminho juntos:
Sítio Web: www.worldwidechristianministries.org
YouTube: www.youtube.com/c/AlbertMMartinWWCM
Que Deus vos abençoe abundantemente na vossa viagem, tal como me abençoou a mim.
Albert