Our Source of Strength and Refreshing.
In the dry and parched land of our lives, much like the one described in Psalm 63:1, we often find ourselves seeking something more, and something deeper.
We are told, "You, God, are my God, earnestly I seek you; I thirst for you, my whole being longs for you." This echoes the yearning of our souls.
So, What should we as God's people do? The answer is simple. It is in these moments of longing that we can and should turn to the timeless wisdom of God's Word. It is there, in God's Word that we find the wellspring and a constantly full larder of inspiration.
As we immerse ourselves in God's Word, we realise the importance of placing ourselves under God's constant care, as suggested in Hebrews 4:9-16. This care is akin to tending to a fragile flame amid a desert, ensuring it continues to burn brightly.
Just as the psalmists remembered God on their bed and contemplated Him through the watches of the night, we too can find solace in His presence, even in the darkest hours of our lives. In this unified context, the concept of rest takes on a profound meaning.
It's not just physical rest but a spiritual reprieve, as mentioned in the Book of Hebrews which tells us "So then, there remains a Sabbath rest for the people of God." – Hebrews 4:9-11. This rest rejuvenates our weary souls, granting us the strength to endure and the inspiration to persevere.
And as we draw near to God's throne of grace, as Hebrews 4:16 invites us to do, we are met with a high priest in Jesus Christ who understands our human frailties and temptations. This High Priest is constantly interceding on our behalf. The Bible shows us that Jesus speaks to the Father on our behalf. Romans 8:34 says that Jesus "…is at the right hand of God and is also interceding for us."
In 1 John 2:1 we read that Jesus is our "advocate with the Father," and from Hebrews 7:25 we learn that Jesus "always lives to intercede" for us.
He is the bridge between our longing hearts and the source of all inspiration. Through Him, we find the grace to overcome our weaknesses the mercy to navigate our times of need, and the boldness to proclaim Him as the only Saviour.
In this synergistic narrative, the message is clear: our journey in this world is a quest for something greater, something deeper, and something everlasting.
It is a journey where we earnestly seek God, turning to His Word as our guiding light.
It is a journey where we find rest for our souls, a rest that empowers us to face life's challenges with unwavering inspiration.
It is a journey where we encounter the grace and mercy of Jesus Christ, our eternal source of encouragement.
So, let's embark today on this our journey of faith with seriousness and dedication, for in its intricate weave, we discover the harmonious interplay of longing, faith, rest, and grace.
Bless You
Albert
Listen if you (English Only) wish at: – https://soundbite.speechify.com/bite/AuYr
---
If you have found that this short meditation has been of benefit and a blessing to you, please consider subscribing to our YouTube Channel at – www.youtube.com/c/AlbertMMartin – this will greatly assist us. Also of course please feel free to visit our website at – www.worldwidechristianministries.org – where many resources are available to you.
---
French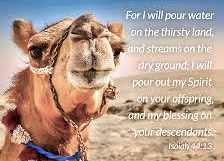 Notre source de force et de rafraîchissement.
Dans la terre sèche et desséchée de nos vies, comme celle décrite dans le Psaume 63:1, nous nous retrouvons souvent à chercher quelque chose de plus, et quelque chose de plus profond.
Il nous est dit : "Toi, Dieu, tu es mon Dieu, je te cherche avec ardeur ; j'ai soif de toi, tout mon être aspire à toi". Cela fait écho au désir ardent de nos âmes.
Alors, que devons-nous faire en tant que peuple de Dieu ? La réponse est simple. C'est dans ces moments de désir que nous pouvons et devons nous tourner vers la sagesse intemporelle de la Parole de Dieu. C'est là, dans la Parole de Dieu, que nous trouvons la source et un garde-manger constamment rempli d'inspiration.
En nous immergeant dans la Parole de Dieu, nous réalisons l'importance de nous placer sous le soin constant de Dieu, comme le suggère Hébreux 4:9-16. Ce soin s'apparente à l'entretien d'une flamme fragile au milieu d'un désert, pour s'assurer qu'elle continue à brûler avec éclat.
Tout comme les psalmistes se souvenaient de Dieu sur leur lit et le contemplaient pendant les veilles de la nuit, nous pouvons nous aussi trouver du réconfort dans sa présence, même pendant les heures les plus sombres de notre vie. Dans ce contexte unifié, le concept de repos prend une signification profonde.
Il ne s'agit pas seulement d'un repos physique, mais aussi d'un sursis spirituel, comme le mentionne le livre des Hébreux qui nous dit : "Il reste donc un repos de sabbat pour le peuple de Dieu". – Hébreux 4:9-11. Ce repos rajeunit nos âmes fatiguées, nous donnant la force d'endurer et l'inspiration pour persévérer.
Et lorsque nous nous approchons du trône de la grâce de Dieu, comme nous y invite Hébreux 4:16, nous rencontrons en Jésus-Christ un grand prêtre qui comprend nos fragilités et nos tentations humaines. Ce grand prêtre intercède constamment en notre faveur. La Bible nous montre que Jésus parle au Père en notre nom. Romains 8:34 dit que Jésus "…est à la droite de Dieu et qu'il intercède pour nous".
En 1 Jean 2:1, nous lisons que Jésus est notre "avocat auprès du Père", et en Hébreux 7:25, nous apprenons que Jésus "vit toujours pour intercéder" en notre faveur.
Il est le pont entre nos cœurs désireux et la source de toute inspiration. Grâce à lui, nous trouvons la grâce de surmonter nos faiblesses, la miséricorde de traverser nos périodes de besoin et l'audace de le proclamer comme l'unique Sauveur.
Dans ce récit synergique, le message est clair : notre voyage dans ce monde est une quête de quelque chose de plus grand, de plus profond et de plus éternel.
C'est un voyage au cours duquel nous cherchons sincèrement Dieu, en nous tournant vers sa Parole pour nous guider.
C'est un voyage où nous trouvons le repos pour nos âmes, un repos qui nous permet d'affronter les défis de la vie avec une inspiration inébranlable.
C'est un voyage où nous rencontrons la grâce et la miséricorde de Jésus-Christ, notre source éternelle d'encouragement.
Embarquons donc aujourd'hui sur ce chemin de la foi avec sérieux et dévouement, car dans sa trame complexe, nous découvrons l'interaction harmonieuse du désir, de la foi, du repos et de la grâce.
Je vous bénis.
Albert
Écoutez si vous le souhaitez à l'adresse suivante – https://soundbite.speechify.com/bite/AuYr
Si vous avez trouvé que cette courte méditation vous a été bénéfique et vous a apporté une bénédiction, veuillez envisager de vous abonner à notre chaîne YouTube à l'adresse suivante : www.youtube.com/c/AlbertMMartinWWCM – cela nous aidera grandement. N'hésitez pas non plus à visiter notre site Web à l'adresse www.worldwidechristianministries.org, où de nombreuses ressources sont à votre disposition.
---
Portuguese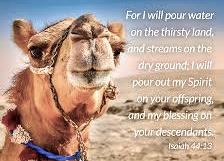 A nossa fonte de força e refrigério.
Na terra seca e ressequida das nossas vidas, tal como a descrita no Salmo 63:1, damos muitas vezes por nós a procurar algo mais, e algo mais profundo.
Dizem-nos: "Tu, Deus, és o meu Deus, eu te procuro com insistência; tenho sede de ti, todo o meu ser anseia por ti". Isto reflecte o anseio das nossas almas.
Então, o que é que nós, como povo de Deus, devemos fazer? A resposta é simples. É nestes momentos de anseio que podemos e devemos voltar-nos para a sabedoria intemporal da Palavra de Deus. É aí, na Palavra de Deus, que encontramos a fonte e uma despensa constantemente cheia de inspiração.
Ao mergulharmos na Palavra de Deus, apercebemo-nos da importância de nos colocarmos sob o cuidado constante de Deus, como sugerido em Hebreus 4:9-16. Este cuidado é semelhante ao de cuidar de uma chama frágil no meio de um deserto, para que continue a arder.
Tal como os salmistas se lembravam de Deus na sua cama e O contemplavam durante as vigílias da noite, também nós podemos encontrar consolo na Sua presença, mesmo nas horas mais sombrias das nossas vidas. Neste contexto unificado, o conceito de descanso assume um significado profundo.
Não se trata apenas de um repouso físico, mas de um repouso espiritual, como refere o livro de Hebreus, que nos diz: "Assim, pois, resta um repouso sabático para o povo de Deus." – Hebreus 4:9-11. Este repouso rejuvenesce as nossas almas cansadas, dando-nos a força para aguentar e a inspiração para perseverar.
E quando nos aproximamos do trono da graça de Deus, como Hebreus 4:16 nos convida a fazer, encontramos um sumo sacerdote em Jesus Cristo que compreende as nossas fragilidades e tentações humanas. Este Sumo Sacerdote está constantemente a interceder em nosso favor. A Bíblia mostra-nos que Jesus fala com o Pai em nosso nome. Romanos 8:34 diz que Jesus "…está à direita de Deus e também intercede por nós".
Em 1 João 2:1 lemos que Jesus é o nosso "advogado junto do Pai", e em Hebreus 7:25 aprendemos que Jesus "vive sempre para interceder" por nós.
Ele é a ponte entre os nossos corações desejosos e a fonte de toda a inspiração. Através dele, encontramos a graça para superar as nossas fraquezas, a misericórdia para navegar nos nossos momentos de necessidade e a ousadia para O proclamar como o único Salvador.
Nesta narrativa sinérgica, a mensagem é clara: a nossa viagem neste mundo é uma busca de algo maior, algo mais profundo e algo eterno.
É uma viagem em que procuramos sinceramente Deus, recorrendo à sua Palavra como luz que nos guia.
É uma jornada onde encontramos descanso para as nossas almas, um descanso que nos capacita a enfrentar os desafios da vida com inspiração inabalável.
É uma viagem onde encontramos a graça e a misericórdia de Jesus Cristo, a nossa eterna fonte de encorajamento.
Por isso, embarquemos hoje neste nosso caminho de fé com seriedade e dedicação, pois na sua intrincada trama descobrimos o jogo harmonioso da saudade, da fé, do repouso e da graça.
Abençoado sejas
Albert
Escuta se quiseres em: – https://soundbite.speechify.com/bite/AuYr
Se esta curta meditação foi benéfica e uma bênção para si, por favor, considere subscrever o nosso canal do YouTube em – www.youtube.com/c/AlbertMMartinWWCM – isso ajudar-nos-á muito. Também, claro, não hesite em visitar o nosso sítio Web em – www.worldwidechristianministries.org – onde estão disponíveis muitos recursos.