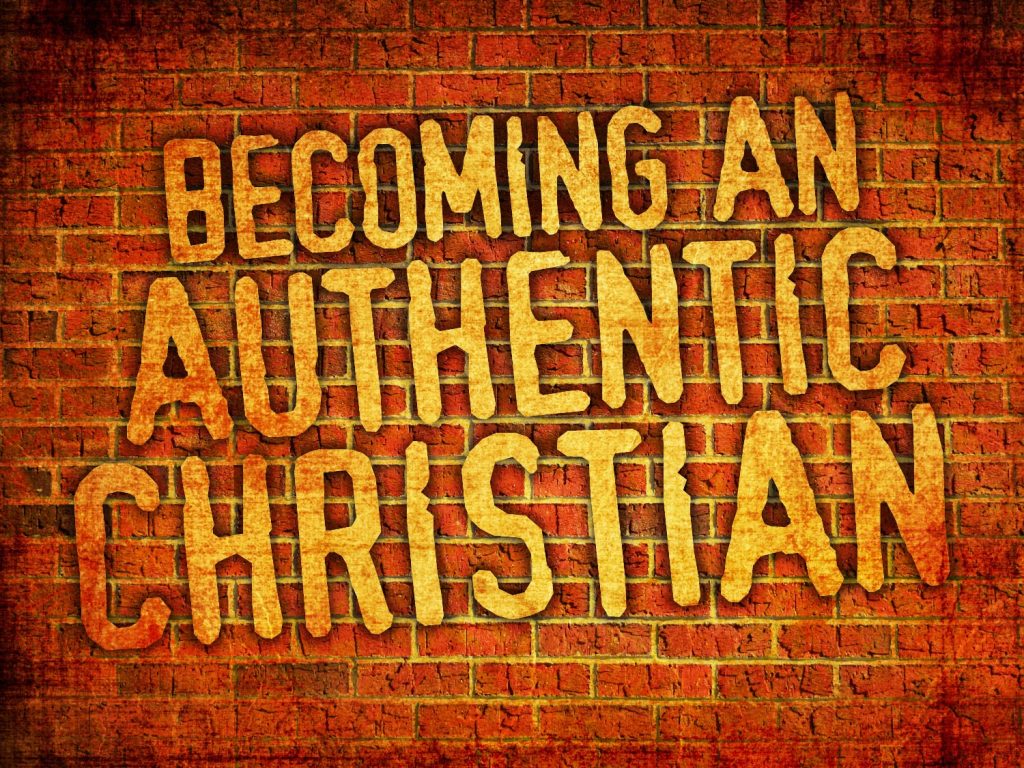 Discovering Your Authentic Self in Christ.
Lessons from American Idol.
Hello, my beloved friends.
I'm over the moon to set sail on a journey that not only sets your heart ablaze with faith but dives headfirst into the mind-boggling notion of discovering our authentic selves in the arms of Christ. Our tale today takes us back to a fateful day on June 11, 2002, when the legendary singing showdown, American Idol, made its grand entrance. It wasn't just another talent show; it was a real game-changer in the world of entertainment. Every week, as eager spectators, we were on the edge of our seats, fully aware that we were about to witness a showstopper of epic proportions.
Picture this: Participants from all walks of life were poised on that legendary platform, eager to leave their indelible imprint. However, what made American Idol stand out wasn't just the performances; it was the game-changing concept of putting one's own spin on a song. Just like us on our faith journey, these contestants were thrown a curveball and asked to put a fresh spin on beloved songs that we thought we had down pat.
This wasn't just a walk in the park; it was about thinking outside the box, about owning who you are, and putting your own spin on it. Just like those contestants, we're all in the same boat, tasked with making our faith a one-of-a-kind masterpiece, all the while grasping our genuine identity in Christ.
Now, imagine yourself at the judges' table, rubbing elbows with the legendary Randy Jackson. He wasn't just your run-of-the-mill judge; he was a seasoned pro in the music business with a sixth sense for sniffing out the real deal and thinking outside the box. His feedback took on a life of its own: "You really put your own spin on that song, dawg!" became his signature line. Those words weren't just dropped like a hot potato. They were the embodiment of an artist's heart and soul intertwined with a melody. When a singer really hit the nail on the head, dug deep into the heart and soul of a song, and delivered it in a way that struck a chord with their own flair, Randy Jackson would shower them with compliments.
But how does this tie into our faith walk and discovering our genuine identity in Christ? The connection runs deep, like a river. Just like those American Idol contestants who put a new spin on songs, we're meant to shake things up and reinvent our faith while staying true to ourselves. Consider the mind-blowing metamorphosis of the Apostle Paul as he put pen to paper for the Epistle to the Philippians. Prior to his life-changing run-in with Christ, he was knee-deep in the religious customs of his era. He was like a walking jukebox, spouting off lyrics left and right, but still missing the beat of the song.
But lo and behold, when Paul crossed paths with Jesus on that eventful journey to Damascus, his life took a complete 180-degree turn. He had an epiphany that genuine faith wasn't just following a strict rulebook and going through the motions; it was about having a deep, personal connection with Christ. It was about wearing his heart on his sleeve and putting his own stamp on faith.
Paul fearlessly proclaimed that all his past triumphs and religious honours were as useless as a drop in the bucket when compared to the immeasurable worth of having a personal relationship with Jesus – as the saying goes, "Philippians 3:7–8." His faith journey took a turn towards embracing his true colours, just like those American Idol contestants who gave songs a whole new lease on life. It was all about taking the truth of the Gospel to heart and walking the talk in a way that truly showcased his one-of-a-kind identity in Christ.
Now, my dear friend, let's wrap this up and bring it on home. What does it mean for you to "keep the faith" and "stay true to yourself" in your walk with Christ? How can you put your own spin on your faith while keeping your feet planted on the Gospel's solid ground? Just like those contestants who left no stone unturned in mastering every beat and twist of a tune before putting their own spin on it, we must dive headfirst into the depths of the Word of God.
Just yesterday, at lunch with a business friend, I was asked, "What is it that makes you so passionate about Christ?" This sparked a 45-minute conversation about a variety of topics, including my and the Christian's identity in Jesus Christ.
We must bend over backwards to grasp its teachings, its pearls of wisdom, and its golden promises. Then, with a heart bursting at the seams with gratitude for the gift of redemption and love that Christ has showered upon us, we must go the extra mile to paint our faith in vibrant colours for the world to see. Just like those American Idol contestants took the bull by the horns and put their own spin on a song, we are called to grab the bull by the horns and make our faith our own.
Alrighty then, let's grab hold of that ageless Gospel message, soak it up like a sponge, and then put it into action in a manner that truly showcases who we are in Christ. We can confidently state, "I'm going full steam ahead to grab hold of what Christ Jesus grabbed hold of me for" – "Philippians 3:12."
In the spirit of American Idol's creative reinventions, let's put our faith through the wringer, giving it a makeover that truly reflects who we are, and then flaunt it like a peacock for the world to see. Our connection with the Almighty should be a stunning masterpiece, an unfiltered portrayal of our true selves.
You've got this, my dear friend. You're as cool as a cucumber and as sharp as a tack. Your faith journey, deeply intertwined with the knowledge of your genuine self in Christ, is a one-of-a-kind, exquisite melody yearning to be belted out. Embrace who you really are, own it, and let it be the shining star that catches everyone's eye.
So, let us conclude with a genuine prayer. "Jesus, I praise You for Your redeeming gift of redemption and love on the cross. Help me to respond in gratitude every day and to persevere in my faith with thanks. May I accept my true self in You, as well as the task of making my religion my own. I pray in Your name. Amen."
With my heartfelt love and unwavering support,
Albert
www.worldwidechristianministries.org
www.youtube.com/c/AlbertMMartinWWCM
---
French
Découvrir son moi authentique dans le Christ.
Les leçons d'American Idol.
Bonjour, mes amis bien-aimés.
Je suis aux anges de mettre les voiles pour un voyage qui non seulement enflammera votre cœur avec la foi, mais qui vous plongera tête la première dans la notion ahurissante de la découverte de notre moi authentique dans les bras du Christ. Notre récit d'aujourd'hui nous ramène à un jour fatidique, le 11 juin 2002, lorsque le légendaire concours de chant, American Idol, a fait sa grande entrée. Il ne s'agissait pas d'une émission de talents comme les autres, mais d'un véritable changement dans le monde du divertissement. Chaque semaine, en tant que spectateurs enthousiastes, nous étions sur le bord de nos sièges, pleinement conscients que nous étions sur le point d'assister à un spectacle aux proportions épiques.
Imaginez : Des participants de tous horizons se tenaient sur cette plateforme légendaire, impatients de laisser leur empreinte indélébile. Cependant, ce qui a fait la particularité d'American Idol, ce ne sont pas seulement les performances, c'est le concept révolutionnaire qui consiste à donner sa propre tournure à une chanson. Tout comme nous sur notre chemin de foi, ces candidats ont été mis au défi et on leur a demandé de donner une nouvelle tournure à des chansons bien-aimées que nous pensions connaître parfaitement.
Il ne s'agissait pas seulement d'une promenade dans le parc ; il s'agissait de sortir des sentiers battus, de s'approprier ce que l'on est et d'y apporter sa propre touche. Tout comme ces candidats, nous sommes tous dans le même bateau, chargés de faire de notre foi un chef-d'œuvre unique, tout en saisissant notre véritable identité en Christ.
Maintenant, imaginez-vous à la table des juges, côtoyant le légendaire Randy Jackson. Ce n'était pas un juge ordinaire ; c'était un professionnel chevronné de l'industrie musicale, doté d'un sixième sens qui lui permettait de flairer la bonne affaire et de sortir des sentiers battus. Ses commentaires ont pris une dimension toute particulière : Son commentaire a pris une tournure particulière : "Tu as vraiment mis ton grain de sel dans cette chanson, mon gars" est devenu sa signature. Ces mots n'ont pas été lâchés comme une simple patate chaude. Ils étaient l'incarnation du cœur et de l'âme d'un artiste entrelacés avec une mélodie. Lorsqu'un chanteur faisait mouche, plongeait dans le cœur et l'âme d'une chanson et la transmettait d'une manière qui faisait vibrer sa corde sensible, Randy Jackson le couvrait de compliments.
Mais quel est le lien avec notre marche dans la foi et la découverte de notre véritable identité en Christ ? Le lien est profond, comme une rivière. À l'instar des candidats d'American Idol qui donnent une nouvelle tournure aux chansons, nous sommes censés bousculer les choses et réinventer notre foi tout en restant fidèles à nous-mêmes. Prenons l'exemple de la métamorphose époustouflante de l'apôtre Paul lorsqu'il a écrit l'épître aux Philippiens. Avant sa rencontre avec le Christ, qui a changé sa vie, il était plongé dans les coutumes religieuses de son époque. Il était comme un juke-box ambulant, débitant des paroles à gauche et à droite, mais manquant toujours le rythme de la chanson.
Mais lorsque Paul a croisé le chemin de Jésus sur ce voyage mouvementé vers Damas, sa vie a pris un virage à 180 degrés. Il a eu la révélation que la foi authentique ne consistait pas simplement à suivre un règlement strict et à se conformer aux motions ; il s'agissait d'avoir un lien profond et personnel avec le Christ. Il s'agissait de porter son cœur sur sa manche et d'imprimer sa propre marque à la foi.
Paul a proclamé sans crainte que tous ses triomphes passés et ses honneurs religieux étaient aussi inutiles qu'une goutte d'eau dans un seau, comparés à la valeur incommensurable d'une relation personnelle avec Jésus – comme le dit l'adage "Philippiens 3:7-8". Son cheminement de foi a pris une tournure qui lui a permis d'embrasser ses vraies couleurs, tout comme ces candidats d'American Idol qui ont donné un nouveau souffle à leurs chansons. Il s'agissait pour lui de prendre à cœur la vérité de l'Évangile et de la mettre en pratique de manière à mettre en valeur son identité unique en Christ.
Maintenant, mon cher ami, terminons et rentrons à la maison. Que signifie pour vous "garder la foi" et "rester fidèle à vous-même" dans votre marche avec le Christ ? Comment pouvez-vous donner votre propre tournure à votre foi tout en gardant les pieds plantés sur le sol solide de l'Évangile ? Tout comme ces candidats qui ne négligent aucun détail pour maîtriser chaque rythme et chaque tournure d'une chanson avant de l'interpréter à leur manière, nous devons plonger tête la première dans les profondeurs de la Parole de Dieu.
Hier encore, lors d'un déjeuner avec un ami, on m'a demandé : "Qu'est-ce qui vous passionne tant pour le Christ ?". Cela a déclenché une conversation de 45 minutes sur une variété de sujets, y compris mon identité et celle du chrétien en Jésus-Christ.
Nous devons nous plier en quatre pour saisir ses enseignements, ses perles de sagesse et ses promesses dorées. Ensuite, avec un cœur débordant de gratitude pour le don de la rédemption et de l'amour que le Christ nous a offert, nous devons faire un effort supplémentaire pour peindre notre foi en couleurs vibrantes pour que le monde entier puisse la voir. Tout comme les candidats d'American Idol ont pris le taureau par les cornes et ont donné leur propre tournure à une chanson, nous sommes appelés à prendre le taureau par les cornes et à nous approprier notre foi.
Très bien, saisissons ce message éternel de l'Évangile, absorbons-le comme une éponge et mettons-le en pratique d'une manière qui montre vraiment qui nous sommes en Christ. Nous pouvons déclarer en toute confiance : "Je vais à toute vapeur pour saisir ce pour quoi le Christ Jésus m'a saisi" – "Philippiens 3:12".
Dans l'esprit des réinventions créatives d'American Idol, passons notre foi à l'essoreuse, en lui donnant une nouvelle image qui reflète vraiment qui nous sommes, puis exhibons-la comme un paon à la vue du monde entier. Notre lien avec le Tout-Puissant devrait être un chef-d'œuvre époustouflant, un portrait sans fard de notre véritable personnalité.
Vous l'avez, mon cher ami. Vous êtes aussi cool qu'un concombre et aussi fin qu'une épingle. Ton parcours de foi, profondément lié à la connaissance de ton moi authentique dans le Christ, est une mélodie unique et exquise qui ne demande qu'à être chantée. Embrassez ce que vous êtes vraiment, appropriez-vous-le et laissez-le être l'étoile brillante qui attire le regard de tout le monde.
Concluons donc par une véritable prière. "Jésus, je te loue pour ton don de rédemption et d'amour sur la croix. Aide-moi à répondre chaque jour avec gratitude et à persévérer dans ma foi avec reconnaissance. Puissé-je accepter mon vrai moi en Toi, ainsi que la tâche de m'approprier ma religion. Je te prie en ton nom. Amen".
Avec mon amour sincère et mon soutien indéfectible,
Albert
www.worldwidechristianministries.org
www.youtube.com/c/AlbertMMartinWWCM
---
Portuguese
Discovering Your Authentic Self in Christ [Descobrindo seu Eu Autêntico em Cristo].
Lições do American Idol.
Olá, meus queridos amigos.
Estou muito feliz por embarcar em uma jornada que não apenas incendiará seu coração com fé, mas também mergulhará de cabeça na noção surpreendente de descobrir nosso eu autêntico nos braços de Cristo. Nossa história de hoje nos leva de volta a um dia fatídico em 11 de junho de 2002, quando o lendário show de canto, American Idol, fez sua grande entrada. Não era apenas mais um show de talentos; era um verdadeiro divisor de águas no mundo do entretenimento. Todas as semanas, como espectadores ávidos, ficávamos na ponta dos nossos assentos, plenamente conscientes de que estávamos prestes a testemunhar um show de proporções épicas.
Imagine isso: Participantes de todas as esferas da vida estavam posicionados naquela plataforma lendária, ansiosos para deixar sua marca indelével. No entanto, o que fez com que o American Idol se destacasse não foram apenas as apresentações; foi o conceito revolucionário de dar sua própria interpretação a uma música. Assim como nós, em nossa jornada de fé, esses participantes foram desafiados e solicitados a dar uma nova interpretação a músicas amadas que achávamos que conhecíamos bem.
Não se tratava apenas de um passeio no parque; tratava-se de pensar fora da caixa, de assumir quem você é e dar sua própria interpretação. Assim como esses participantes, estamos todos no mesmo barco, com a tarefa de transformar nossa fé em uma obra-prima única, ao mesmo tempo em que compreendemos nossa identidade genuína em Cristo.
Agora, imagine-se na mesa dos jurados, ao lado do lendário Randy Jackson. Ele não era apenas um juiz comum; era um profissional experiente no ramo da música com um sexto sentido para identificar o que era real e pensar fora da caixa. Seu feedback ganhou vida própria: "Você realmente deu seu toque pessoal a essa música, cara!" tornou-se sua frase característica. Essas palavras não foram simplesmente descartadas como uma batata quente. Elas eram a personificação do coração e da alma de um artista entrelaçados com uma melodia. Quando um cantor realmente acertava em cheio, mergulhava fundo no coração e na alma de uma música e a interpretava de uma forma que tocava um acorde com seu próprio talento, Randy Jackson o elogiava.
Mas como isso se relaciona com nossa caminhada na fé e com a descoberta de nossa identidade genuína em Cristo? A conexão é profunda, como um rio. Assim como os participantes do American Idol, que dão uma nova roupagem às músicas, devemos agitar as coisas e reinventar nossa fé, mantendo-nos fiéis a nós mesmos. Considere a metamorfose alucinante do apóstolo Paulo quando ele colocou a caneta no papel para escrever a Epístola aos Filipenses. Antes de seu encontro com Cristo, que mudou sua vida, ele estava mergulhado até os joelhos nos costumes religiosos de sua época. Ele era como uma jukebox ambulante, falando letras a torto e a direito, mas ainda perdendo o ritmo da música.
Mas eis que, quando Paulo se encontrou com Jesus naquela jornada memorável para Damasco, sua vida deu uma guinada completa de 180 graus. Ele teve uma epifania de que a fé genuína não era apenas seguir um livro de regras rigoroso e seguir os movimentos; era ter uma conexão profunda e pessoal com Cristo. Tratava-se de usar seu coração na manga e colocar sua própria marca na fé.
Paulo proclamou destemidamente que todos os seus triunfos passados e honras religiosas eram tão inúteis quanto uma gota no balde quando comparados ao valor imensurável de ter um relacionamento pessoal com Jesus – como diz o ditado "Filipenses 3:7-8". Sua jornada de fé deu uma guinada no sentido de abraçar suas verdadeiras cores, assim como aqueles participantes do American Idol que deram às músicas um novo sopro de vida. Tudo se resumia a levar a verdade do Evangelho a sério e a falar de uma forma que realmente mostrasse sua identidade única em Cristo.
Agora, meu caro amigo, vamos encerrar o assunto e levá-lo para casa. O que significa para você "manter a fé" e "permanecer fiel a si mesmo" em sua caminhada com Cristo? Como você pode dar seu próprio toque à sua fé e, ao mesmo tempo, manter seus pés plantados no solo sólido do Evangelho? Assim como aqueles competidores que não deixam pedra sobre pedra ao dominar cada batida e toque de uma música antes de dar sua própria interpretação, devemos mergulhar de cabeça nas profundezas da Palavra de Deus.
Ontem mesmo, em um almoço com um amigo de trabalho, perguntaram-me: "O que faz com que você seja tão apaixonado por Cristo?" Isso desencadeou uma conversa de 45 minutos sobre vários tópicos, incluindo a minha identidade e a do cristão em Jesus Cristo.
Precisamos nos esforçar ao máximo para compreender seus ensinamentos, suas pérolas de sabedoria e suas promessas de ouro. Depois, com o coração transbordando de gratidão pela dádiva da redenção e do amor que Cristo derramou sobre nós, devemos nos esforçar para pintar nossa fé com cores vibrantes para o mundo ver. Assim como os participantes do American Idol pegaram o touro pelos chifres e deram sua própria versão a uma música, somos chamados a pegar o touro pelos chifres e tornar nossa fé nossa.
Muito bem, então, vamos nos agarrar a essa mensagem eterna do Evangelho, absorvê-la como uma esponja e colocá-la em ação de uma maneira que realmente mostre quem somos em Cristo. Podemos afirmar com confiança: "Estou indo a todo vapor para agarrar o que Cristo Jesus agarrou em mim" – "Filipenses 3:12".
No espírito das reinvenções criativas do American Idol, vamos colocar nossa fé à prova, dando a ela uma transformação que realmente reflita quem somos, e depois exibi-la como um pavão para o mundo ver. Nossa conexão com o Todo-Poderoso deve ser uma obra-prima impressionante, um retrato sem filtros de nosso verdadeiro eu.
Você tem isso, meu caro amigo. Você é tão frio quanto um pepino e tão afiado quanto uma tachinha. Sua jornada de fé, profundamente entrelaçada com o conhecimento de seu eu genuíno em Cristo, é uma melodia única e requintada que anseia por ser cantada. Abrace quem você realmente é, assuma isso e deixe que essa seja a estrela brilhante que chama a atenção de todos.
Portanto, vamos concluir com uma oração genuína. "Jesus, eu O louvo por Sua dádiva redentora de redenção e amor na cruz. Ajude-me a responder com gratidão todos os dias e a perseverar em minha fé com gratidão. Que eu aceite meu verdadeiro eu em Você, bem como a tarefa de tornar minha religião minha. Eu oro em seu nome. Amém."
Com meu amor sincero e apoio inabalável,
Albert
www.worldwidechristianministries.org
www.youtube.com/c/AlbertMMartinWWCM