Your Day Has Come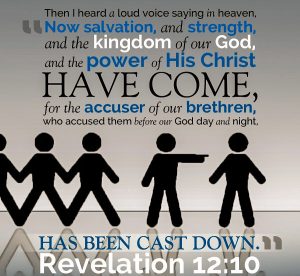 There was a day in eternity past that was pre-determined in God's Destiny for your life when the power of the enemy was cast down.
God declared it in heaven in respect of your life and over your life and it was so.

Salvation became yours.
Strength became yours
The Power of the Kingdom of God became yours.
The Holy Spirit in you is the Power of Christ in your journey with Him.
"for the accuser of our brethren is cast down, which accused them before our God day and night."
Have no doubt – He that once accused you will still do so but he is a – liar – he is declared to be the Father of Lies (John 8:44) – and he has been cast down.
Lying is Satan's primary weapon against God's children. He uses the tactic of deceit to separate God's people from their heavenly Father.
Some of his more common lies are:
"there is no God"
"God doesn't care about you"
"the Bible cannot be trusted"
"your good works will get you into heaven."

His accusations aimed at condemning you now have no validity or strength for the truth is – there is NOW NO condemnation to those who are in Christ because he the enemy is a defeated foe.
"And they overcame him by the blood of the Lamb, and by the word of their testimony…….."
As you determine in your heart to be committed to Him you will discover that the power of His shed blood will be your power against the enemy and his accusations.
As you determine in your heart to be committed to Him you will discover the word of your testimony will overcome him.
We are called to remember we have a Destination (that of Heaven) but we have a Destiny on Earth to be outworked through the Assignment we have been given – That of bringing the Kingdom of God wherever we go.
Jesus declared the Kingdom is preached in (Luke: 16:16) "Until John the Baptist, the law of Moses and the messages of the prophets were your guides. But now the Good News of the Kingdom of God is preached, and everyone is eager to get in." and (Matthew:10:7) "And as ye go, preach, saying, the kingdom of the heavens has come." – We are Ambassadors for Christ – (2: Corinthians: 5:20) "We are therefore Christ's ambassadors, as though God were making his appeal through us. We implore you on Christ's behalf: Be reconciled to God."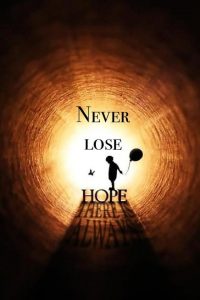 Your determination, based on your hope founded in His work (Romans: 5:5) "hope does not put us to shame, because God's love has been poured out into our hearts through the Holy Spirit, who has been given to us" will not only in your life but also in the lives of others bring overcoming power.
So, live in the day – Because It Has Come