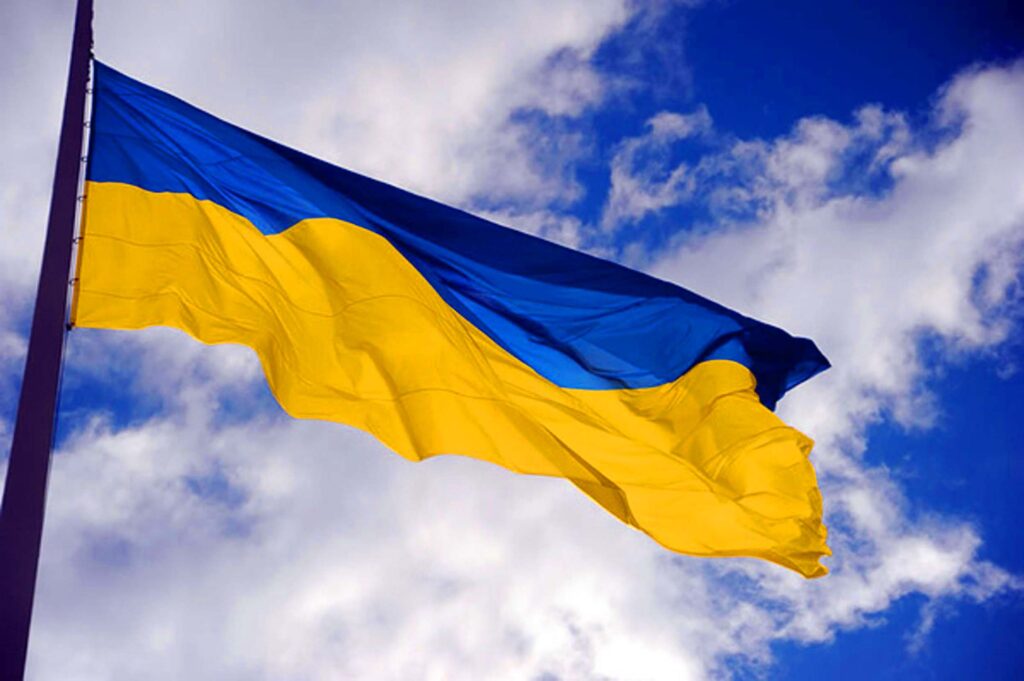 Prayer for Ukraine
Prayer for the Ukrainian Family of God
Jesus once prayed and said "John 17:9-26" – "I pray for them. I do not pray for the world but for those whom You have given Me, for they are Yours. And all Mine are Yours, and Yours are Mine, and I am glorified in them. Now I am no longer in the world, but these are in the world, and I come to You. Holy Father, keep through Your name those whom You have given Me, that they may be one as We are. While I was with them in the world, I kept them in Your name."
We are assured from Scripture that we have one who is interceding on behalf of every Child of God, everyone who has come to know Him as their Saviour and Lord – "Therefore He is able also to save forever those who draw near to God through Him, since He always lives to make intercession for them" – is what "Hebrews 7:25" tells us. He Jesus is our Great, Human and Heavenly High Priest. Who better to be praying than Jesus? It could be easy to say "well if Jesus is praying for us there is no need for us to do so" that however would be a big mistake.
Does Jesus, our Father, or the Holy Spirit (need) us to pray? No! Are they restricted if we don't – of course not – God is Sovereign. However, we are invited to engage with them and blessed by that engagement with them – We are workers TOGETHER with God.
These days are worrying to state an understatement for the whole of the Ukraine and at Worldwide Christian Ministries (WWCM) our heart goes out to the populous of Ukraine at this time and we pray that this may be a time when "Self-Reliance and Self Confidence and Self Promotion" will be looked at afresh with a recognition that "Without God we are without hope in this World" – "Ephesians 2:12b." and that "My help comes from the Lord, who made heaven and earth" – "Psalm 121:2."
In this short blog what are we at WWCM seeking to achieve?
That Gods People – The Church of Jesus Christ – Would Pray for the Nation of Ukraine that Gods Sovereignty in all matters will be clearly manifested.

Remember that we are invited nay called upon to engage with Father, Son and Holy Spirit and are blessed in being participants in the outworking of Gods Sovereignty in the affairs of humanity. We are (remember) workers TOGETHER with God.
That Gods People – The Church of Jesus Christ – The Family of God – Would especially pray for our "family members" in the household of faith living in these tumultuous times in Ukraine.

Remember that in "John 17:9-26" we read of Jesus praying for the "Family of God." He prayed for them because: –

They had been given to Him by the Father.

They belonged to the Father and adopted into the Family of God.

They would be the source of glorifying Jesus the Saviour.

They although "strangers, pilgrims and aliens" in this world were and are "stuck in this world" in which we dwell.

His desire was for them to dwell in unity in a reflection of the unity between God the Father, God the Son & God the Holy Spirit.

They may be kept.

Sure, all who are the Children of God will persevere until the end, and He has promised to "

…There has never been the slightest doubt in my mind that the God who started this great work in you would keep at it and bring it to a flourishing finish on the very day Christ Jesus appears.

" – "Philippians 1:6" – The Message – but that does not remove our obligation to engage in prayer along with Jesus for our family in Ukraine.
That's Gods People may enjoy His Protection from the onslaught of the enemy.

It was Jesus who said of those in the "Family of God" – "

My prayer is not that you take them out of the world but that you protect them from the evil one.

" – "John 17:15" It is well for us to remember that the whole purpose of the enemy of God, the thief Satan is stated to be – "The thief comes only to steal and kill and destroy; I have come that they may have life, and have it to the full." – "John 10:10" For Gods Family, our Family in Ukraine it is our sincerest desire that they may enjoy even in these turbulent time the "fullness of life" that Jesus speaks to us off.
Let's keep in mind that the enemy intention is to "Steal, Kill and Destroy" he already has a kingdom – It is this world plainly declared in God's Word – and thus his desire is to do all of these things to those of Gods Kingdom.
That Financial assistance can be forthcoming.

In "

James 2:16-17

" we read in the Message Translation – "Dear friends, do you think you'll get anywhere in this if you learn all the right words but never do anything? Does merely talking about faith indicate that a person really has it? For instance, you come upon an old friend dressed in rags and half-starved and say, "Good morning, friend! Be clothed in Christ! Be filled with the Holy Spirit!" and walk off without providing so much as a coat or a cup of soup – where does that get you? Isn't it obvious that God-talk without God-acts is outrageous nonsense?"
Praying is vital and I wouldn't want anybody to misunderstand me, but praying does not alleviate "The Cold, Fill the Belly, Provide Shoes on the Feet or a Roof over the Head" and this is what Jesus was trying to get folks us folks to understand.
I recall on a personal level having been made redundant from a job and being at a point where I could not pay the mortgage, electricity or put food on the table. I shared this with a number of my brothers and sisters without asking for finance and they with "good intentions" sympathised and said they would pray. Only one brother actually asked, "What can I do for you" and through his "practical help" everything was transformed.

In the coming days we will be putting an invitation out for "Financial Support." Just today, in the providence of God I have the start of a connection with a large Christian Church in the Ukraine and albeit finance cannot get through the normal banking methods a large Ukrainian Church has a Pastor who has volunteered to drive to the Polish border and deliver financial support for this church and its folks in the Ukraine.
Please keep a look out for the appeal and if you wish to let me know in advance that you want to give into the appeal.
God Bless You my friends and family in Christ
Rev Albert M Martin
www.worldwidechristianministries.org