Inheritance – Jim Elliot said, "He is no fool who gives what he cannot keep to gain what he cannot lose."
There is an undeniable fact that we cannot get away from. It is that outside of the grace of God we are – Lost, we have no hope we are "…without God and without hope in this world" – "Ephesians: 2:12".
Old Testament Focus on Inheritance
On the surface and without an understanding of what were the eternal purposes of God – Everything was geared and focused towards Abraham and the prodigy that would be his. God chose to be the creator of a Nation – He would be their God and they would be His people – "Jeremiah: 32:38".
The upshot of that is that (in these days when bloodline is being focused upon in the Royal Wedding) that to be favoured and blessed by God was totally dependent upon – Who you were (Jew or Gentile) – (Prodigy of Abraham or not) and any inheritance of Gods favour was totally dependent upon Who you Were not Who you Are.
It was totally dependent upon a physical origin; being of the bloodline of Abraham.
If one had worldly wealth it was usually enjoyed because of a (Family Inheritance) if one wanted spiritual wealth it was usually enjoyed because of again (Family Inheritance) – The National Family of God.
New Testament Focus on Inheritance – A phenomenal and paradigm shift
Praise God that in the coming of Jesus a phenomenal and paradigm shift was introduced. In Jesus everything was changed. Jesus has brought into being for those God the father had chosen before the foundation of the world a means whereby – we Inherit all the promises. Hallelujah.
We who had nothing suddenly have in Christ all things. It was not (natural bloodline that determined our present and future) – No! It was His bloodline and all who are in Christ share as it were His DNA. We are partakers of the Divine Nature "2: Peter: 1:4" with all its rewards, blessings and commitments and responsibilities. "How blessed is God! And what a blessing He is! He's the Father of our Master, Jesus Christ, and takes us to the high places of blessing in Him. Long before he laid down earth's foundations, He had us in mind, had settled on us as the focus of his love, to be made whole and holy by his love. Long, long ago He decided to adopt us into His family through Jesus Christ. (What pleasure He took in planning this!) He wanted us to enter into the celebration of his lavish gift-giving by the hand of his beloved Son." "Ephesians: 1:3-8" – The Message.
A recognition of these things is a total Game Changer, we are as Gods People Destined and Equipped to be History Makers. In "Jeremiah: 12:15" it speaks of God uprooting, having compassion, restoring and settling – It is of course geared towards Gods acts towards His People – "And it shall come to pass, after that I have plucked them out I will return, and have compassion on them, and will bring them again, every man to his heritage, and every man to his land". BUT – We see the same for us also – we have been plucked as brands from the burning – "Jeremiah: 3:2" in context it is of course a reference to Israel, but it is equally applicable to us.
In Christ we have been Uprooted from the position of being Dead in Trespasses and Sins, He has because of the work of Jesus set His love upon us its shed abroad in our hearts. He has restored us to the place we were destined to be and in Christ we are settled into a place where we are secure upon a firm foundation where we can be confident that because He provides persevering faith we shall not be moved.
The Ceilings of those (who have gone before) is in reality now as our inheritance the Floors upon which we now stand and commence our journeys. It's a reality that "What cost one spiritual generation everything costs the present generation nothing" the work has been done (What a responsibility not to waste such an inheritance and significant riches).
We are told in "Hebrews: 12:2" that "Jesus endured the cross, despised the shame" – Why? In order that He could create an inheritance in the saints that would follow. His Ceiling became and is our Floor. It cost Jesus everything that we might have everything.
As an aside just as I'm writing this a song has just been played it speaks of – His Grace Finds me – and I find myself once again with tears flowing down by cheeks amazed and overwhelmed by such grace that would provide such an inheritance for me.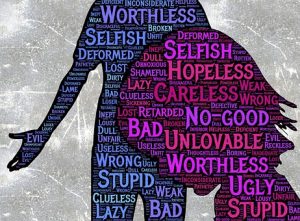 It's such a shame that so often even as Children of God we live in an un-reality of believing "We are not worth the trouble, and not worth knowing" and in doing so squander our inheritance.
Just this week I was reminded of a teenage and girl and lottery winner called Callie Rogers. She won 1.9m and has confessed to blowing £250,000 on cocaine.  Her winnings all went on expensive holidays, homes for family members, designer clothing and fast cars. She said, "I won't lie, I've blown most of it,' she said. 'But do you know what? I don't care. Because all that money has brought me is heartache."
We have an inheritance that exceeds all the lottery winnings of every lottery ever held in every country in the world. It, because of Christ's sacrifice behoves us to – Live in it, Enjoy it and be Blessed in its Knowledge YES! But also, to not squander it but use it to the best for Jesus and His Kingdom.
It was said by the Prophet Amos: "Behold the days are coming (says the Lord) When the ploughman shall overtake the reaper and the treader of grapes him who sows the seeds; the mountains shall drip with sweet wine, and all the hills shall flow with it" – "Amos:9:13".
We live in such days lets rejoice in such wealth.
As I write my Bluetooth speaker keeps saying – "Low Battery" and it is a reminder to me and us that as we walk in the light, we may feel that we have a "low battery" but as we walk we are "being filled with the Holy Spirit" in order that the perpetual source of power, Jesus – can enable us to live in our inheritance.
Finally, it says in "Proverbs: 13:22" – A good man leaves an inheritance to his children's, children" – Jesus the epitome of the (Good Man) did just that. Let's therefore determine to do the same and underpin the foundations of the inheritance we have been given and walk firmly on the ceiling of riches that has become our floor.
God Bless You as you continue your journey with Jesus.