Break the Chain of Spiritual Poverty
The spirit of poverty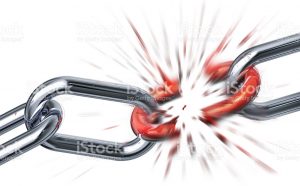 In a previous meditation – https://worldwidechristianministries.org/living-in-our-inheritance/ – I shared on the topic of "Living In Our Inheritance" and due to the number of folks who have told me of the blessing it was to them I decided to follow it up with this meditation of Spiritual Poverty.
Let me start by asking a question: – What is Bankruptcy?
Definition of Bankrupt – According to Webster's Dictionary it is: –
A debtor (such as an individual or an organisation) whose property is subject to voluntary or involuntary administration under the bankruptcy laws for the benefit of the debtor's creditors

A person who becomes insolvent

A person who is completely lacking in a desirable quality or attribute a moral bankrupt
The Guardian published the following: –
"The number of people who went bankrupt in 2017 soared to the highest level since the aftermath of the financial crisis, according to official figures that reveal the devastating toll of mounting debts on British households.
The Insolvency Service said 99,196 people were declared insolvent in 2017 – a 9.4% rise on the year before and only a shade below the peak figures recorded during the recession.
Record numbers of households are turning to "bankruptcy-lite" debt deals called (IVAs). These rescue packages – where individuals reschedule their debts and agree to much lower payments – hit a record high of 59,220 in 2017, up nearly 20% on the year before.
Britain's personal debt mountain ballooned to £1.6tn in 2017, amid a worrying expansion in credit card spending and car finance deals. A study this week found that at least 70% of the UK's working population are "chronically broke", with many falling into credit card debt for everyday spending."
Now why am I bring these things to our attention. The reason is that as Kingdom People, those that are Children of God have a Spiritual Inheritance that the enemy of our souls – the Devil – desires to eradicate and destroy in order that he can prevent (in his opinion) the growth of Gods Kingdom and the thwarting of Gods Plans.
This is not the forum for discussing if a Christian should or should not be in debt financially it is a focus on the spiritual aspects of Debt and Prosperity and our Inheritance.
It is an undeniable reality that In Christ We Have All Things, in fact Everything That Is His Is Ours. That is something to rejoice over and to be thankful to the amazing magnitude of Gods grace exhibited towards us.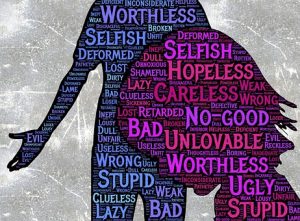 This Is Not You (If you are in Christ)
However, so many of Gods Household instead of recognising and rejoicing over this live in Spiritual Poverty. This in my opinion is not how it should be, and neither is it Gods purpose or plan for His Children's Lives and Journey. Don't get me wrong – We face our struggles, we go through our difficult times. There are seasons in our journey when God seems a long way off. But, is this reality or deception? It is of course deception.
There was a time when we were – "A person completely lacking in a desirable quality or attribute a moral bankrupt" as far as God is concerned. Please! Don't shoot the messenger I am just telling it the way it was and how the Bible describes and declares it. But! Jesus changed everything for us.
Jesus did not enter your life and mine and declared that our bankruptcy was "Partially Settled". No! Jesus Settled our Bankruptcy Entirely. We were Sold into Slavery because of our Inadequacy, but Jesus Stood in our Stead and was everything that a righteous judge required.
What does the devil do, well I could say many things but let me list a few and see if any of them speak to our present situation?
The Devil: –
Puts blinders over believer's eyes
Puts fear in the hearts of believers
Steals ambition
Makes dreams seem impossible
Tears you down by reminding you of past failures
Makes you feel less qualified than others
Drives you into the back rows of life
Convinces you that the biggest win would be not to lose
Twists Scriptures about money, wealth, greed and covetousness
God redeems us by liberating us from sin, replacing our sinful nature with godly nature, and making us like Jesus.
The world system (We Live in this World but are Not Off It) applies relentless pressure to keep us thinking like the sinners we used to be. To offset that pressure, we must aggressively change our thinking until it conforms to God's in every respect.
So how can we deal with it?
Our role in our redemption involves changing the way we think, including our attitudes, perspective, priorities and standards.
The Scripture urges us to not be (conformed) but to be (transformed) by the – Renewing of our mind "Romans: 12: 1" – but what do we exchange our thinking too. Is it the Beggarly, is it crawling out of Down and Out State, is it the lowering our thinking to accept what the world has to offer. In "Galatians: 4:9" it says – "But now, after that ye have known God, or rather are known of God, how turn ye again to the weak and beggarly elements, whereunto ye desire again to be in bondage?" – No! Emphatically No!  Our standpoint should be "higher and heavenly" recognising all that is Available and What We Already Have in Jesus Christ.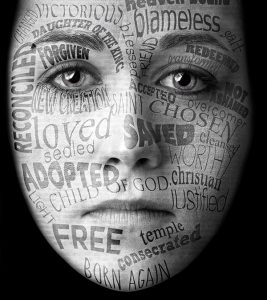 In the Spirit Transforming of our Minds, we will discover:
God has an exclusive-rights covenant with you.
You are an alien to the world system.
Exercising proper judgment is essential.
You can be successful even if you don't succeed.
God has legally transferred you to His kingdom.
You have an integrated internal guidance system.
God's value system is completely different from the world's.
When you know who you really are, no lie or deception of the enemy will prevail against you. You will be Free, Whole, Anointed and Filled with Joy and Power.
Let Today be the Day When Your Chains of Spiritual Poverty Are Broken