The Amazing Choice to Follow Jesus
Imagine you're at a big life crossroads, like the ancient Israelites at Kadesh Barnea "Numbers 13:1-26" – "Joshua 14:7." They had a huge decision to make, just like us. Do we settle for a ho-hum, comfy life that feels safe but doesn't really go anywhere? Or do we step into something way bigger, something that gives life meaning and purpose? It's our call to make.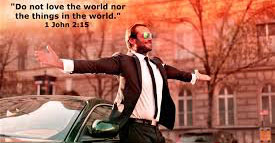 It's tempting to stick to what we know, to snuggle into the cosy bubble of convenience. Our world today loves stuff, buying things, and being all about ourselves. It's like we're told to chase after things that don't really matter. But there's another option, a higher path that lights up when we think of Jesus.
Think about it: God made everything, including us. He sent Jesus to rescue us from a world that can be pretty messed up. He wants us to live a life that's way more exciting and fulfilling than anything the world can offer.
This choice is like an invitation to live a life that goes beyond what's normal. It's a chance to put aside our own wants and say yes to what God has in mind for us. It's like trading in our old dreams for something much better. And this trade-off isn't just a loss – it's a gain. It's like Jesus himself said, "If you want to hang on to your life, you'll lose it. But if you're willing to let go, you'll actually find life" – "Mark 8:35", paraphrased.
Take a look at Abraham. He's this old-school guy in the Bible who trusted God so much that he was even willing to give up the son he loved. It was like he said, "Okay, God, I trust you more than anything else." That's some serious faith right there – "Genesis 22:1-18."
Then there's Paul, a super passionate follower of Jesus. He once said, "I used to think all this other stuff was important, but now I see that knowing Jesus is way better" – "Philippians 3:7-8", paraphrased. Paul knew that the cool things the world offered couldn't even compare to the awesome stuff that comes from knowing Jesus.
Remember the words of Jim Elliot (https://en.wikipedia.org/wiki/Jim_Elliot), a guy who really got what it means to follow Jesus: "You're not crazy if you let go of things you can't keep to grab onto something you can't lose." This choice isn't about losing out – it's about gaining something so amazing that it's totally worth it.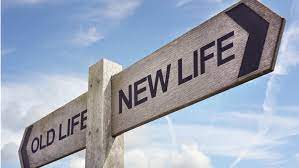 So here we are, standing at a crossroads. Let's embrace the truth that Jesus is totally worth it. Let's ditch the cosy but empty stuff and choose the path that leads to things that matter forever. Just like Abraham and Paul made the bold choice to trust God and find amazing things, let's choose to live a life where Jesus is worth every step, every sacrifice, and every beat of our hearts.
God Bless You
Albert
---
Le choix étonnant de suivre Jésus
Imaginez que vous êtes à la croisée des chemins, comme les anciens Israélites à Kadesh Barnea "Nombres 13:1-26″ – "Josué 14:7". Ils avaient une énorme décision à prendre, tout comme nous. Devons-nous nous contenter d'une vie banale et confortable qui nous semble sûre, mais qui ne mène nulle part ? Ou bien nous engageons-nous dans quelque chose de bien plus grand, quelque chose qui donne un sens et un but à notre vie ? C'est à nous de décider.
Il est tentant de s'en tenir à ce que l'on connaît, de se blottir dans la bulle douillette de la commodité. Le monde d'aujourd'hui aime les choses, les acheter et être centré sur soi-même. C'est comme si on nous disait de courir après des choses qui n'ont pas vraiment d'importance. Mais il existe une autre option, un chemin plus élevé qui s'illumine lorsque nous pensons à Jésus.
Pensez-y : Dieu a tout créé, y compris nous. Il a envoyé Jésus pour nous sauver d'un monde qui peut être très perturbé. Il veut que nous vivions une vie bien plus excitante et satisfaisante que tout ce que le monde peut offrir.
Ce choix est comme une invitation à vivre une vie qui va au-delà de ce qui est normal. C'est l'occasion de mettre de côté nos propres désirs et de dire oui à ce que Dieu a en tête pour nous. C'est comme si nous échangions nos vieux rêves contre quelque chose de bien meilleur. Et cet échange n'est pas seulement une perte, c'est un gain. Comme Jésus lui-même l'a dit : "Si vous voulez vous accrocher à votre vie, vous la perdrez. Mais si vous êtes prêts à lâcher prise, vous trouverez la vie" – "Marc 8:35", paraphrasé.
Regardez Abraham. Dans la Bible, il s'agit d'un homme de la vieille école qui a tellement fait confiance à Dieu qu'il était même prêt à abandonner le fils qu'il aimait. C'est comme s'il avait dit : "D'accord, Dieu, je te fais confiance plus que tout." C'est une foi sérieuse – "Genèse 22:1-18".
Puis il y a Paul, un disciple passionné de Jésus. Il a dit un jour : "J'avais l'habitude de penser que toutes ces autres choses étaient importantes, mais maintenant je vois que connaître Jésus est bien meilleur" – "Philippiens 3:7-8", paraphrasé. Paul savait que les choses cool que le monde offrait ne pouvaient même pas être comparées aux choses géniales qui viennent de la connaissance de Jésus.
Rappelez-vous les paroles de Jim Elliot (https://en.wikipedia.org/wiki/Jim_Elliot), un homme qui a vraiment compris ce que signifie suivre Jésus : "Tu n'es pas fou si tu laisses tomber ce que tu ne peux pas garder pour t'accrocher à quelque chose que tu ne peux pas perdre. Ce choix n'a rien à voir avec le fait d'être perdant – il s'agit de gagner quelque chose de si extraordinaire que cela en vaut totalement la peine.
Nous voici donc à la croisée des chemins. Acceptons la vérité que Jésus en vaut vraiment la peine. Laissons tomber les choses confortables mais vides et choisissons le chemin qui mène à des choses qui comptent pour toujours. Tout comme Abraham et Paul ont fait le choix audacieux de faire confiance à Dieu et de trouver des choses étonnantes, choisissons de vivre une vie où Jésus vaut chaque pas, chaque sacrifice et chaque battement de notre cœur.
Que Dieu vous bénisse
Albert
---
A incrível escolha de seguir Jesus
Imagine que você está em uma grande encruzilhada na vida, como os antigos israelitas em Cades Barnéia "Números 13:1-26" – "Josué 14:7". Eles tinham uma grande decisão a tomar, assim como nós. Será que nos contentamos com uma vida monótona e cômoda que parece segura, mas que não leva a lugar algum? Ou entramos em algo muito maior, algo que dê significado e propósito à vida? A decisão é nossa.
É tentador nos apegarmos ao que conhecemos, nos aconchegarmos na bolha aconchegante da conveniência. Nosso mundo de hoje adora coisas, comprar coisas e estar sempre voltado para nós mesmos. É como se nos dissessem para correr atrás de coisas que realmente não importam. Mas há outra opção, um caminho mais elevado que se ilumina quando pensamos em Jesus.
Pense nisso: Deus fez tudo, inclusive nós. Ele enviou Jesus para nos resgatar de um mundo que pode ser bastante confuso. Ele quer que vivamos uma vida que é muito mais emocionante e gratificante do que qualquer coisa que o mundo possa oferecer.
Essa escolha é como um convite para viver uma vida que vai além do que é normal. É uma chance de deixar de lado nossos próprios desejos e dizer sim ao que Deus tem em mente para nós. É como trocar nossos sonhos antigos por algo muito melhor. E essa troca não é apenas uma perda – é um ganho. É como o próprio Jesus disse: "Se você quiser se agarrar à sua vida, você a perderá. Mas se estiverem dispostos a abrir mão dela, encontrarão a vida" – "Marcos 8:35", parafraseado.
Dê uma olhada em Abraão. Ele é esse cara da velha guarda da Bíblia que confiava tanto em Deus que estava disposto a abrir mão do filho que amava. Foi como se ele dissesse: "Ok, Deus, eu confio em você mais do que em qualquer outra coisa". Essa é uma fé muito séria – "Gênesis 22:1-18".
Depois, há Paulo, um seguidor apaixonado de Jesus. Certa vez, ele disse: "Eu costumava pensar que todas essas outras coisas eram importantes, mas agora vejo que conhecer Jesus é muito melhor" – "Filipenses 3:7-8", parafraseado. Paulo sabia que as coisas legais que o mundo oferecia nem se comparavam às coisas incríveis que advêm do conhecimento de Jesus.
Lembre-se das palavras de Jim Elliot (https://en.wikipedia.org/wiki/Jim_Elliot), um cara que realmente entendeu o que significa seguir Jesus: "Você não é louco se abrir mão de coisas que não pode manter para se agarrar a algo que não pode perder." Essa escolha não tem a ver com perder – tem a ver com ganhar algo tão incrível que vale totalmente a pena.
Portanto, aqui estamos nós, em uma encruzilhada. Vamos abraçar a verdade de que Jesus vale totalmente a pena. Vamos abandonar as coisas aconchegantes, mas vazias, e escolher o caminho que leva a coisas que importam para sempre. Assim como Abraão e Paulo fizeram a ousada escolha de confiar em Deus e descobrir coisas incríveis, vamos escolher viver uma vida em que Jesus valha cada passo, cada sacrifício e cada batida de nosso coração.
Deus o abençoe
Albert