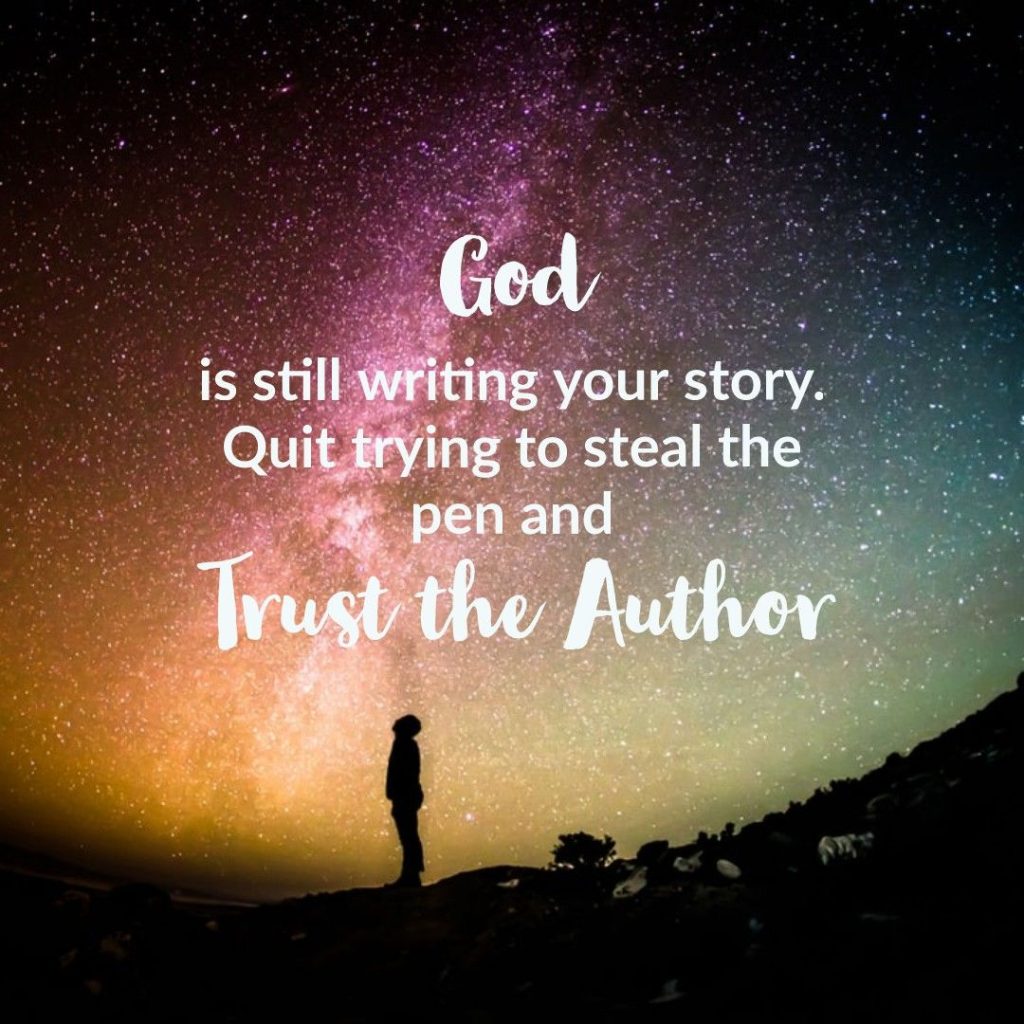 ---
God Is In This Your Story.
An Exhilarating Tale of Redemption and Healing.
In the magnificent tapestry of life, we all have those chapters we'd love to tear out and burn. Moments of despair, shattering self-doubt, and heartache seem to take centre stage. We hear the cruel whispers that taunt, "I'm no good." But, my dear friends, let's ignite our spirits together! Let's uncover the truth that the hands of grace and boundless love are eagerly waiting to sweep away those battered pages, hoist us up, and shout to our hearts, "Your hope is indestructible!"
In the throes of despair, it's not just good news; it's exhilarating news – God is in this story! Yes, He's not merely a passive spectator; He's the star of the show, intimately involved in every twist and turn. To pump up the excitement, let's dive into the scriptures:
"For I know the plans I have for you, declares the Lord, plans for welfare and not for evil, to give you a future and a hope." – "Jeremiah 29:11."
Even in the shattered fragments of your tale, He cradles your heart, and He's unwavering in His commitment. When you find yourself at your weakest, make a bold declaration to trust in Jesus! He's the dynamic force that propels you through life's thrilling roller coaster. While you're soaring through the highs and navigating the heart-pounding lows, rest assured that the One who blazes the trail is right there in your story, leading the charge:
"Fear not, for I am with you; be not dismayed, for I am your God; I will strengthen you, I will help you, I will uphold you with my righteous right hand." – "Isaiah 41:10."
When the storm you're charging through feels like an epic battle, and doubts about His care creep in, cling to what you know! He has promised never to let you go. There's a jaw-dropping symphony of healing inscribed in His scars. Just as He boldly invited Thomas to touch His wounds, He's inviting you to experience His love and find exhilaration in His presence:
"He heals the broken-hearted and binds up their wounds." – "Psalm 147:3."
Sometimes, our stories read like nail-biting suspense thrillers – addiction, disease, depression, or a shattered home. But know this: He's the Ultimate Rescuer, the Divine Healer, and the Restorer of all things. In your darkest hours, when you feel like you're the last action hero standing, remember that He's the One who holds your sorrow and won't ever leave you hanging:
"The Lord is near to the broken-hearted and saves the crushed in spirit." – "Psalm 34:18."
As you race through the chapters of your life, remember that it's an electrifying story of redemption, healing, and love that defies all odds. God is not just a bystander; He's the director, the producer, and the leading star of your epic saga. Get ready to be thrilled by these words, knowing your story isn't over, and the Author of life is still crafting your astonishing tale of grace, hope, and redemption! It's a blockbuster in the making, and you're the hero!
God Bless You in Your Journey of Faith
Albert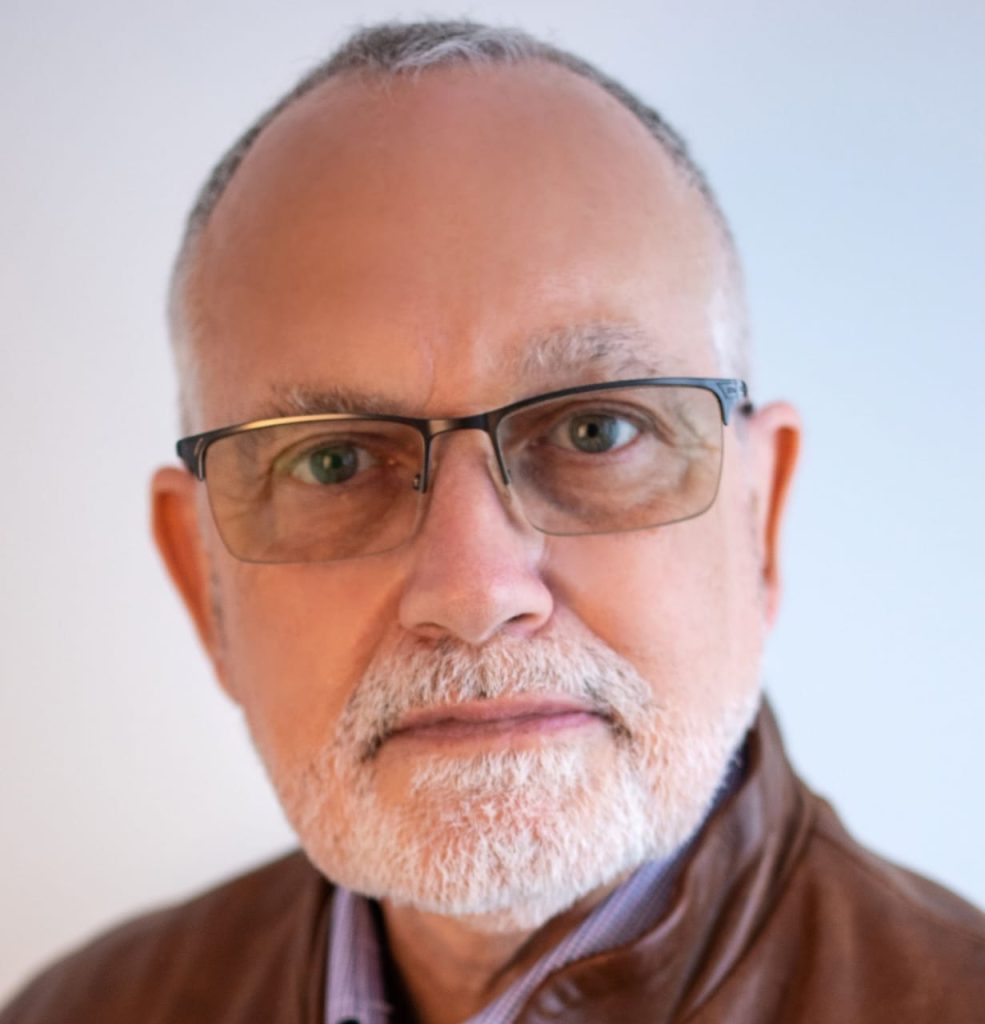 If you are blessed by this and other meditations and messages, then please honour us by subscribing to our YouTube Channel at: www.youtube.com/c/AlbertMMartinWWCM – and please feel free to enjoy further resources found at – www.worldwidechristianministries.org.
To listen to this meditation in English go to: https://speechify.page.link/zDHpNN1XEqoFahDE7
---
French
Dieu est dans votre histoire.
Un récit exaltant de rédemption et de guérison.
Dans la magnifique tapisserie de la vie, nous avons tous ces chapitres que nous aimerions déchirer et brûler. Les moments de désespoir, les doutes bouleversants et les chagrins d'amour semblent occuper le devant de la scène. Nous entendons les chuchotements cruels qui nous disent : "Je ne vaux rien". Mais, mes chers amis, enflammons nos esprits ensemble ! Mettons à jour la vérité selon laquelle les mains de la grâce et de l'amour illimité attendent impatiemment de balayer ces pages abîmées, de nous hisser et de crier dans nos cœurs : "Ton espoir est indestructible !".
Dans les affres du désespoir, ce n'est pas seulement une bonne nouvelle ; c'est une nouvelle exaltante – Dieu est dans cette histoire ! Oui, Il n'est pas simplement un spectateur passif ; Il est la star du spectacle, intimement impliqué dans chaque rebondissement. Pour faire monter l'excitation, plongeons dans les Écritures :
"Car je connais les desseins que j'ai sur vous, déclare le Seigneur, desseins de bonheur et non de malheur, pour vous donner un avenir et une espérance. – Jérémie 29:11.
Même dans les fragments brisés de votre histoire, Il berce votre cœur, et Il est inébranlable dans Son engagement. Lorsque vous vous trouvez au plus bas, faites une déclaration audacieuse de confiance en Jésus ! Il est la force dynamique qui vous propulse à travers les montagnes russes de la vie. Alors que tu t'envoles dans les hauts et que tu navigues dans les bas, sois assuré que Celui qui ouvre la voie est juste là dans ton histoire, menant la charge :
"Ne crains pas, car je suis avec toi ; ne sois pas abattu, car je suis ton Dieu ; je te fortifierai, je t'aiderai, je te soutiendrai par ma droite juste. – Isaïe 41:10.
Lorsque la tempête que vous traversez ressemble à une bataille épique, et que les doutes sur sa sollicitude s'insinuent, accrochez-vous à ce que vous savez ! Il a promis de ne jamais vous laisser partir. Il y a une symphonie époustouflante de guérison inscrite dans ses cicatrices. Tout comme il a audacieusement invité Thomas à toucher ses blessures, il vous invite à faire l'expérience de son amour et à trouver l'exaltation en sa présence :
"Il guérit ceux qui ont le cœur brisé et panse leurs blessures. – Psaume 147:3.
Parfois, nos histoires ressemblent à des thrillers à suspense – dépendance, maladie, dépression ou foyer brisé. Mais sachez ceci : Il est le sauveteur ultime, le guérisseur divin et le restaurateur de toutes choses. Dans vos heures les plus sombres, lorsque vous avez l'impression d'être le dernier héros debout, rappelez-vous que c'est Lui qui tient votre peine et qui ne vous laissera jamais tomber :
"L'Éternel est proche de ceux qui ont le cœur brisé, il sauve ceux qui sont abattus. – Psaume 34:18.
Alors que vous parcourez les chapitres de votre vie, rappelez-vous qu'il s'agit d'une histoire électrisante de rédemption, de guérison et d'amour qui défie tous les pronostics. Dieu n'est pas un simple spectateur ; il est le réalisateur, le producteur et la vedette principale de votre saga épique. Préparez-vous à être enthousiasmés par ces mots, sachant que votre histoire n'est pas terminée, et que l'Auteur de la vie est toujours en train d'écrire votre étonnante histoire de grâce, d'espoir et de rédemption ! C'est une superproduction qui se prépare, et vous en êtes le héros !
Que Dieu vous bénisse dans votre voyage de foi.
Albert
Si vous êtes béni par cette méditation et d'autres messages, honorez-nous en vous abonnant à notre chaîne YouTube à l'adresse suivante : www.youtube.com/c/AlbertMMartinWWCM – et n'hésitez pas à consulter d'autres ressources à l'adresse suivante : www.worldwidechristianministries.org.
Pour écouter cette méditation en anglais, rendez-vous sur : https://speechify.page.link/zDHpNN1XEqoFahDE7
---
Portuguese
Deus está nesta tua história.
Uma história emocionante de redenção e cura.
Na magnífica tapeçaria da vida, todos nós temos aqueles capítulos que gostaríamos de arrancar e queimar. Momentos de desespero, dúvidas e mágoas parecem ser o centro das atenções. Ouvimos os sussurros cruéis que nos provocam: "Não presto". Mas, meus caros amigos, vamos acender os nossos espíritos juntos! Vamos descobrir a verdade de que as mãos da graça e do amor sem limites estão ansiosamente à espera de varrer essas páginas desgastadas, erguer-nos e gritar aos nossos corações: "A tua esperança é indestrutível!"
No meio do desespero, não são apenas boas notícias; são notícias estimulantes – Deus está nesta história! Sim, Ele não é um mero espetador passivo; Ele é a estrela do espetáculo, intimamente envolvido em cada reviravolta. Para aumentar o entusiasmo, vamos mergulhar nas escrituras:
"Porque eu bem sei os planos que tenho para vós, diz o Senhor, planos de bem-estar e não de mal, para vos dar um futuro e uma esperança." – "Jeremias 29:11."
Mesmo nos fragmentos da sua história, Ele embala o seu coração, e é inabalável no Seu compromisso. Quando te encontrares no teu ponto mais fraco, faz uma declaração ousada de confiança em Jesus! Ele é a força dinâmica que o impulsiona na emocionante montanha-russa da vida. Enquanto estiver a voar pelos altos e a navegar pelos baixos, tenha a certeza de que Aquele que abre o caminho está presente na sua história, liderando o ataque:
"Não temas, porque eu estou contigo; não te assombres, porque eu sou o teu Deus; eu te fortaleço, eu te ajudo, eu te sustento com a minha destra justa." – "Isaías 41:10."
Quando a tempestade que está a atravessar parecer uma batalha épica, e as dúvidas sobre o Seu cuidado surgirem, agarre-se ao que sabe! Ele prometeu nunca o deixar ir. Há uma sinfonia de cura de cair o queixo inscrita nas Suas cicatrizes. Tal como Ele convidou corajosamente Tomé a tocar nas Suas feridas, está a convidá-lo a experimentar o Seu amor e a sentir-se feliz na Sua presença:
"Ele cura os quebrantados de coração e liga-lhes as feridas." – "Salmo 147:3."
Por vezes, as nossas histórias são como thrillers de suspense de roer as unhas – vício, doença, depressão ou um lar destruído. Mas saiba isto: Ele é o salvador supremo, o curador divino e o restaurador de todas as coisas. Nas suas horas mais sombrias, quando se sentir como se fosse o último herói de ação de pé, lembre-se que Ele é Aquele que guarda a sua dor e nunca o deixará pendurado:
"O Senhor está perto dos quebrantados de coração e salva os abatidos de espírito." – "Salmo 34:18."
Enquanto corre pelos capítulos da sua vida, lembre-se de que é uma história eletrizante de redenção, cura e amor que desafia todas as probabilidades. Deus não é apenas um espetador; Ele é o realizador, o produtor e a estrela principal da sua saga épica. Prepare-se para se emocionar com estas palavras, sabendo que a sua história ainda não acabou e que o Autor da vida ainda está a elaborar o seu surpreendente conto de graça, esperança e redenção! É um êxito de bilheteira que está a ser construído e o herói é você!
Deus o abençoe na sua jornada de fé
Albert
Se for abençoado por esta e por outras meditações e mensagens, por favor honre-nos subscrevendo o nosso canal do YouTube em: www.youtube.com/c/AlbertMMartinWWCM – e sinta-se à vontade para desfrutar de outros recursos encontrados em – www.worldwidechristianministries.org.
Para ouvir esta meditação em inglês, vá a: https://speechify.page.link/zDHpNN1XEqoFahDE7