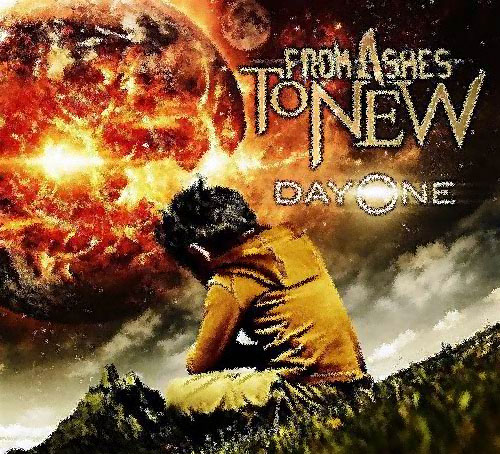 "From Ashes to Anthem – Embarking on a Journey of Divine Identity"
During moments of self-reflection, we may sometimes see a version of ourselves in the mirror that feels a bit down, causing us to question our purpose and identity. However, during these times of uncertainty, there is a timeless truth that goes beyond the difficulties we face in life.
A loving Father is guiding us on a beautiful spiritual adventure. During our challenges, let's remember to look up and find the strength we need. In Isaiah 41:10, we are encouraged by the comforting words, "Don't be afraid, because I am by your side. Don't be discouraged, for I am your God. I will give you strength, help you, and support you with my righteous right hand."
Life is like a refining fire that shapes us into vessels of strength and grace. Psalm 34:19 reminds us that even though the righteous may face many challenges, the Lord will always be there to deliver them from those difficulties. Our challenges help us move closer to the amazing future that God has planned for us.
In our journeys of faith, every thread symbolises a special moment, a challenge, or a victory. Psalm 139:16 says, "God saw me even before I was born, and He had already planned out every single day of my life."
Our true identity can be discovered through the loving gaze of our Heavenly Father. Ephesians 2:10 says, "We are God's special creation, made in Christ Jesus to do good things. God planned these good things for us long ago, so we can live them out." In Christ, we experience true freedom and are lovingly recognised as cherished children of the Most High God.
Every day, we navigate life's currents with the steadfast support of God's Word as our unchanging foundation. Psalm 119:105 reminds us, "Your word is like a lamp that guides my steps and illuminates my journey." In times of uncertainty, we can find comfort in trusting that God's promises are always steadfast.
In the beautiful journey of life, there are moments when God gently guides us beneath the surface, filling our hearts with the incredible wonders of his grace. His sacrificial love anchors us, as depicted in Philippians 2:8. "And being found in human form, he humbled himself by becoming obedient to the point of death, even death on a cross."
When we surrender everything, God generously grants us everything we need. We love to respond with a song in our hearts—a beautiful melody filled with gratitude. As we journey through life's different seasons, we joyfully proclaim, "I belong to You, Lord." Amen.
---
Français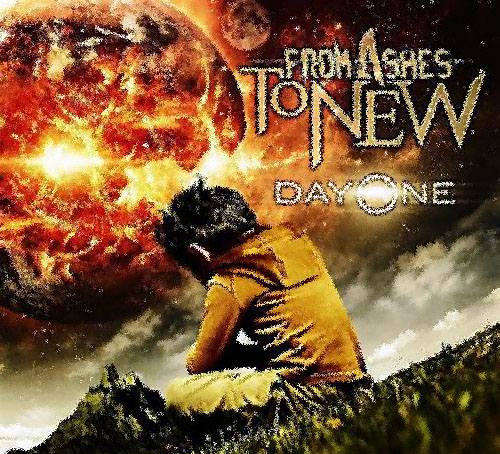 "Des cendres à l'hymne – S'engager sur le chemin de l'identité divine
Dans les moments d'introspection, nous pouvons parfois voir dans le miroir une version de nous-mêmes qui nous semble un peu faible, ce qui nous amène à nous interroger sur notre raison d'être et notre identité. Toutefois, dans ces moments d'incertitude, il existe une vérité intemporelle qui va au-delà des difficultés que nous rencontrons dans la vie.
Un Père aimant nous guide dans une belle aventure spirituelle. Au cours de nos défis, n'oublions pas de lever les yeux et de trouver la force dont nous avons besoin. Dans Ésaïe 41:10, nous sommes encouragés par les paroles réconfortantes : "Ne crains pas, car je suis à tes côtés. Ne te décourage pas, car je suis ton Dieu. Je te donnerai de la force, je t'aiderai et je te soutiendrai par ma droite juste".
La vie est comme un feu d'affinage qui nous transforme en vases de force et de grâce. Le Psaume 34:19 nous rappelle que même si les justes sont confrontés à de nombreux défis, le Seigneur sera toujours là pour les délivrer de ces difficultés. Nos défis nous aident à nous rapprocher de l'incroyable avenir que Dieu a prévu pour nous.
Dans notre cheminement de foi, chaque fil symbolise un moment particulier, un défi ou une victoire. Le Psaume 139:16 dit : "Dieu m'a vu avant que je naisse, et il a déjà prévu tous les jours de ma vie".
Notre véritable identité peut être découverte grâce au regard aimant de notre Père céleste. Ephésiens 2:10 dit : "Nous sommes la création spéciale de Dieu, faite en Jésus-Christ pour faire de bonnes choses. Ces bonnes choses, Dieu les a prévues pour nous depuis longtemps, afin que nous les vivions". En Christ, nous faisons l'expérience de la vraie liberté et nous sommes reconnus avec amour comme des enfants chéris du Dieu Très-Haut.
Chaque jour, nous naviguons sur les c urrents de la vie avec le soutien inébranlable de la Parole de Dieu comme fondement inaltérable. Le Psaume 119.105 nous rappelle que "Ta parole est comme une lampe qui guide mes pas et éclaire ma route". Dans les moments d'incertitude, nous pouvons trouver du réconfort dans la confiance que les promesses de Dieu sont toujours inébranlables.
Dans le beau voyage de la vie, il y a des moments où Dieu nous guide doucement sous la surface, remplissant nos cœurs des incroyables merveilles de sa grâce. Son amour sacrificiel nous ancre, comme le décrit Philippiens 2:8. "Ayant pris une forme humaine, il s'est abaissé lui-même en devenant obéissant jusqu'à la mort, et même jusqu'à la mort sur une croix".
Lorsque nous abandonnons tout, Dieu nous accorde généreusement tout ce dont nous avons besoin. Nous aimons répondre par un chant dans nos cœurs – une belle mélodie remplie de gratitude. Alors que nous traversons les différentes saisons de la vie, nous proclamons joyeusement : "Je t'appartiens, Seigneur". Amen.
---
Português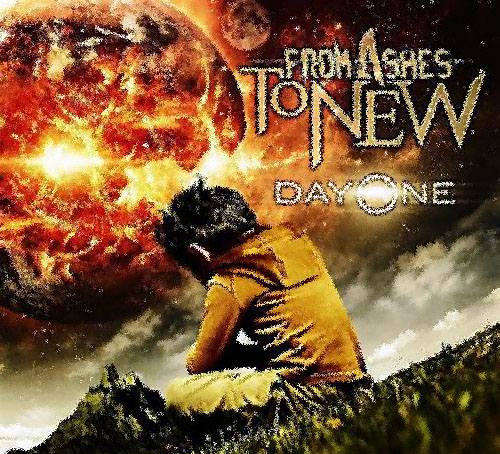 "Das cinzas ao hino – Embarcar numa viagem de identidade divina"
Durante os momentos de autorreflexão, podemos por vezes ver uma versão de nós próprios no espelho que nos faz sentir um pouco em baixo, levando-nos a questionar o nosso objetivo e identidade. No entanto, durante estes tempos de incerteza, há uma verdade intemporal que vai para além das dificuldades que enfrentamos na vida.
Um Pai amoroso está a guiar-nos numa bela aventura espiritual. Durante os nossos desafios, lembremo-nos de olhar para cima e encontrar a força de que precisamos. Em Isaías 41:10, somos encorajados pelas palavras reconfortantes: "Não tenhas medo, porque eu estou ao teu lado. Não desanimes, porque eu sou o teu Deus. Dar-te-ei força, ajudar-te-ei e apoiar-te-ei com a minha destra justa."
A vida é como um fogo refinador que nos molda em vasos de força e graça. O Salmo 34:19 lembra-nos que, embora os justos possam enfrentar muitos desafios, o Senhor estará sempre presente para os libertar dessas dificuldades. Os nossos desafios ajudam-nos a aproximarmo-nos do futuro maravilhoso que Deus planeou para nós.
Nas nossas jornadas de fé, cada fio simboliza um momento especial, um desafio ou uma vitória. O Salmo 139:16 diz: "Deus viu-me mesmo antes de eu nascer e já tinha planeado todos os dias da minha vida."
A nossa verdadeira identidade pode ser descoberta através do olhar amoroso do nosso Pai Celestial. Efésios 2:10 diz: "Somos a criação especial de Deus, feitos em Cristo Jesus para fazer coisas boas. Deus planeou estas coisas boas para nós há muito tempo, para que as possamos viver." Em Cristo, experimentamos a verdadeira liberdade e somos amorosamente reconhecidos como filhos queridos do Deus Altíssimo.
Todos os dias, navegamos nas correntes da vida com o apoio inabalável da Palavra de Deus como nosso alicerce imutável. O Salmo 119:105 recorda-nos: "A tua palavra é como uma lâmpada que guia os meus passos e ilumina o meu caminho." Em tempos de incerteza, podemos encontrar conforto na confiança de que as promessas de Deus são sempre firmes.
Na bela jornada da vida, há momentos em que Deus nos guia suavemente por baixo da superfície, enchendo os nossos corações com as incríveis maravilhas da sua graça. O seu amor sacrificial ancora-nos, tal como descrito em Filipenses 2:8. "E, achado em forma humana, humilhou-se a si mesmo, tornando-se obediente até à morte, e morte de cruz."
Quando entregamos tudo, Deus concede-nos generosamente tudo o que precisamos. Gostamos de responder com uma canção nos nossos corações – uma bela melodia cheia de gratidão. Ao percorrermos as diferentes estações da vida, proclamamos com alegria: "Eu pertenço-Te, Senhor". Amém.