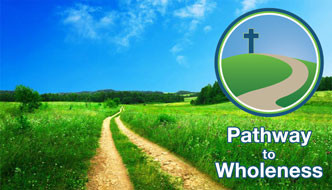 Let Me Tell You About My Jesus – He Provides the Pathway from Weary to Wholeness.
Introduction: –
I come before you today with a heart full of anticipation, ready to unravel a story that holds the power to transform weary souls and mend the fragments of broken spirits. It's a story of redemption, of love that knows no bounds, and a divine grace that can heal even the deepest wounds.
Let me ask you today – Are you, my friends, past the point of weary? Does life's journey seem like an uphill battle, with burdens that threaten to engulf your every step? I want you to take a moment and reflect on those heavy weights you carry – the doubts, the fears, the regrets. As you do so I want to tell you the remarkable truth: there's hope that shines brighter than any darkness, a hope embodied in the person of my Jesus.
Like a soothing balm for our wounded hearts, the lyrics of that timeless song echo in the chambers of our souls. "Is it all too much to carry?" Oh, how relatable those words might be today. But let me share a secret that has the potential to revolutionise your perspective: my Jesus, the one who defied death itself, is available to shoulder your burdens. Just as He made a way where there seemed to be none, He invites you to witness miracles unfurl in your life.
---

Picture this: a love so strong, a grace so free that even the worst of sinners find solace in its embrace. The Biblical narratives are woven with accounts of those whom society deemed unredeemable – yet my Jesus saw beyond their flaws and forgave them, offering a fresh start. Remember the woman caught in adultery, on the brink of being stoned? – "John 8:1-11" Jesus didn't condemn her; instead, He extended forgiveness, encouraging her to sin no more. That same hand is extended to all today, waiting for all to grasp it and experience the transformative power of His love.
---
Do you, in the depths of your being, feel that hollow ache? The ache that follows us when shame has taken more than its fair share, when we're stripped of our dignity and left vulnerable? Friends, my Jesus is in the business of restoration. He's the master of turning brokenness into beauty, of redeeming our wasted years and shattered dreams. Just like He multiplied the loaves and fishes to feed the hungry multitude, "Matthew 14:13-21" He takes the fragments of our lives and creates a masterpiece of redemption.
---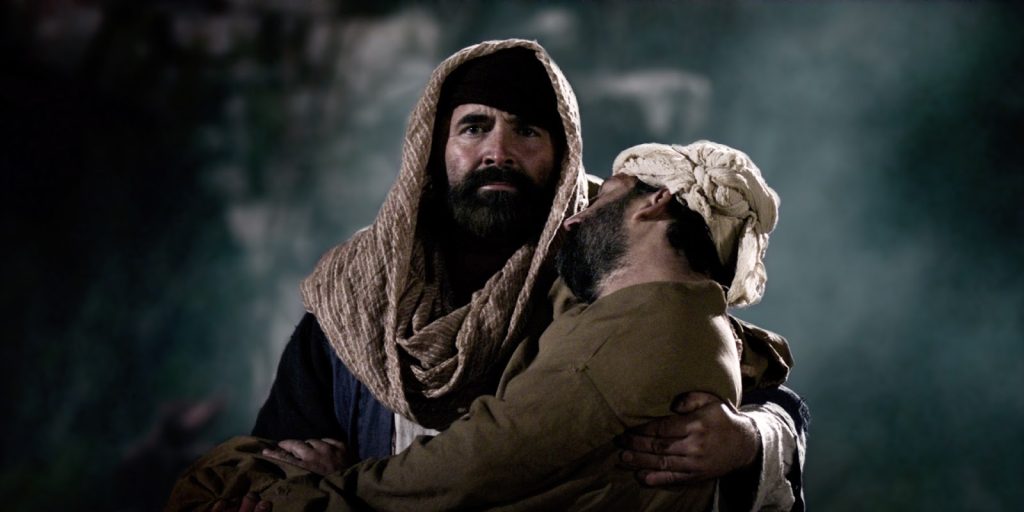 The narrative of the Good Samaritan – "Luke 10:25-37" comes to mind. In a world divided by prejudice, this Samaritan, despised by many, exemplified the kind of compassion that Jesus embodies. He didn't merely pass by the wounded traveler; he stopped, tended to the wounds, and paid for the man's care. In this parable, we glimpse a reflection of the Saviour who binds up our wounds and covers our shame with His robe of righteousness.
---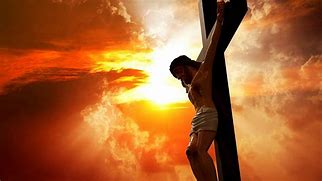 Allow me to transport you to a hill called Calvary – "Matthew 27:33" – Mark 15:22 – John 19:17". Can you imagine a love so profound that it would willingly bear the weight of the world's sins on its shoulders? Who could be so selfless, so compassionate? None other than my Jesus. As the nails pierced His hands and feet, as His blood flowed for the salvation of mankind, He showed us the epitome of sacrificial love. That love, dear friends, reaches through time and space, beckoning us to approach the throne of grace with confidence.
---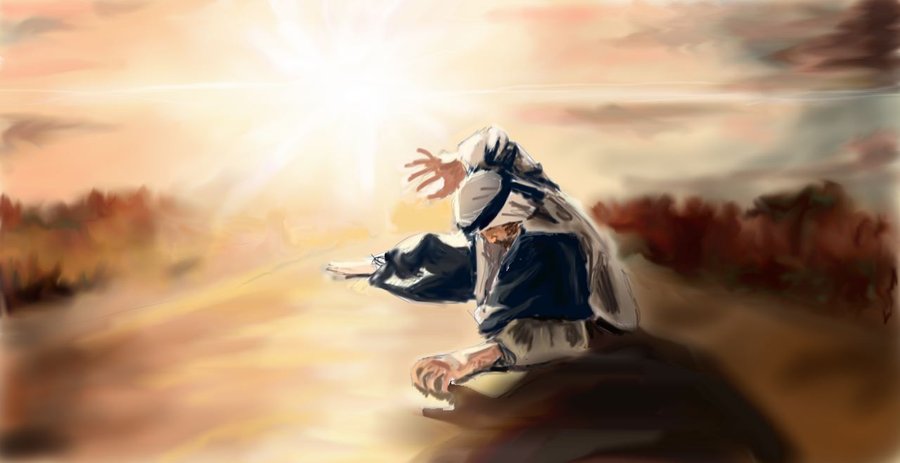 You may ask, Why should you open your heart to my Jesus? The answer lies in the transformation He offers. He doesn't just fix what's broken; He creates something entirely new. The apostle Paul, once a persecutor of Christians, experienced this first-hand – "Acts 9:1-19" – "Acts 22:6-21" – "Acts 26:12-18". He encountered the risen Christ on the road to Damascus, and his life was never the same again. The same Jesus who transformed Saul into Paul stands ready to transform all life stories, replacing despair with hope, emptiness with purpose.
---
My friends, as I share with you, I extend an invitation – an invitation to know Christ as Saviour, to experience the depths of His love and the heights of His mercy. He makes a way where there seems to be no way. He transforms, redeems, and revives. His grace is a gift, freely offered, and the good news is that it's available for you and for all. As you journey through life's challenges, remember that my Jesus walks beside you, guiding your steps and holding your hand.
In conclusion: –
Let the words of the eternal song of God's love echo in your heart, igniting a fire of faith and hope within you. Embrace the truth that there is a Saviour who can wipe away all tears, who can turn all wrong turns into purposeful paths, and who cares for us beyond measure.
Let my Jesus change your life, just as He has changed mine.
Gospel of John – UK Subscribers Only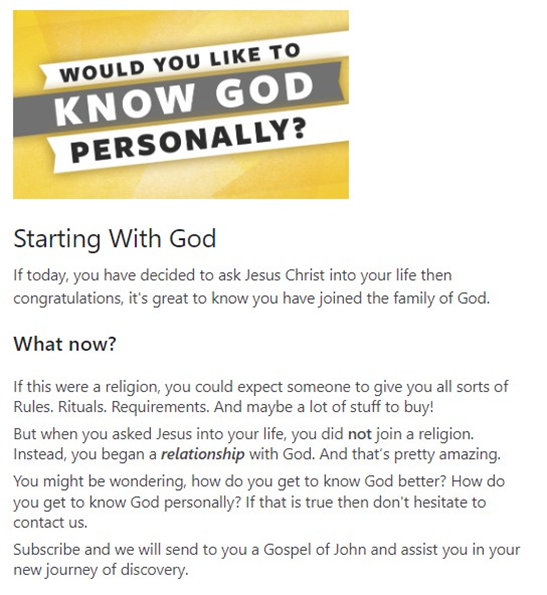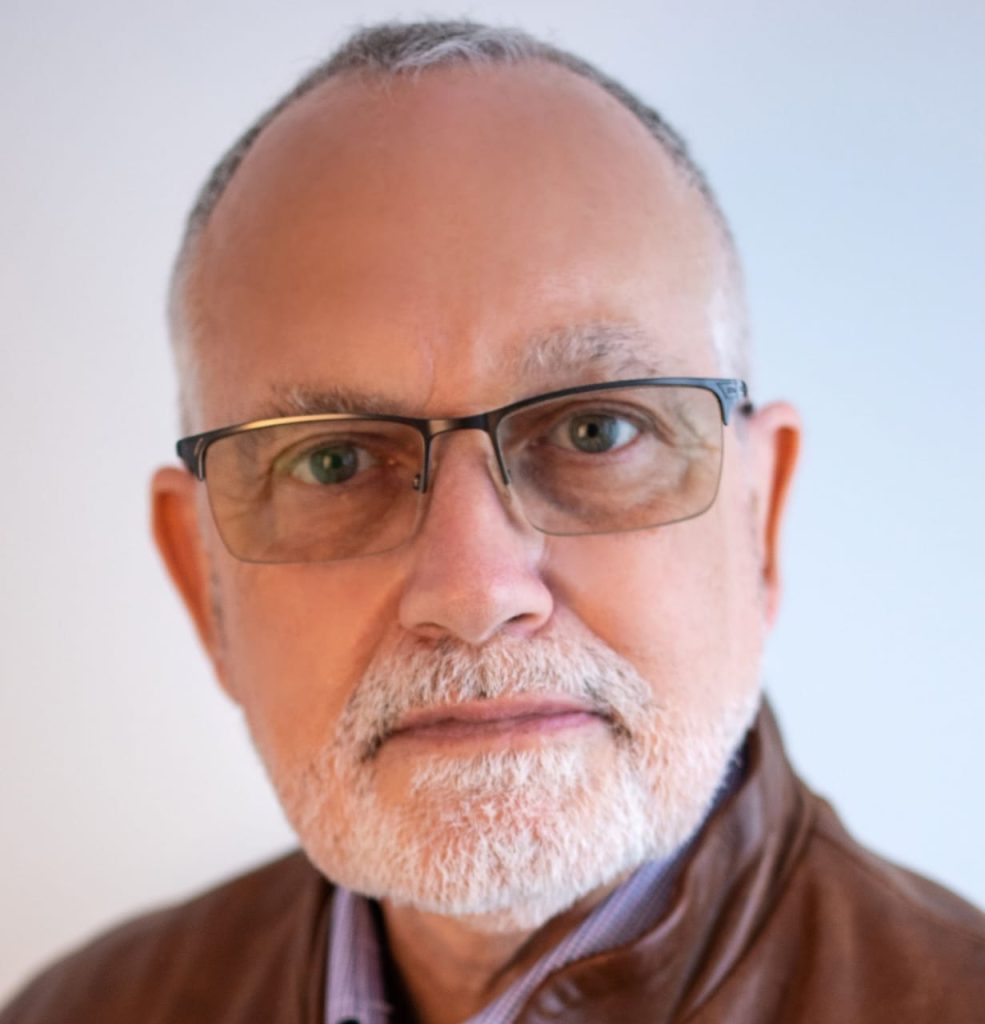 ---
FRENCH
Laissez-moi vous parler de mon Jésus – Il nous ouvre le chemin qui mène de la lassitude à la plénitude.
Introduction : – Je viens devant vous aujourd'hui avec le cœur plein d'impatience.
Je me présente devant vous aujourd'hui avec un cœur plein d'impatience, prêt à dévoiler une histoire qui a le pouvoir de transformer les âmes fatiguées et de réparer les fragments d'esprits brisés. C'est une histoire de rédemption, d'amour qui ne connaît pas de limites et de grâce divine qui peut guérir même les blessures les plus profondes.
Permettez-moi de vous demander aujourd'hui : mes amis, avez-vous dépassé le stade de la lassitude ? Le voyage de la vie vous semble-t-il une bataille difficile, avec des fardeaux qui menacent d'engloutir chacun de vos pas ? Je voudrais que vous preniez un moment pour réfléchir à ces poids lourds que vous portez – les doutes, les peurs, les regrets. Ce faisant, je veux vous dire une vérité remarquable : il y a un espoir qui brille plus fort que toutes les ténèbres, un espoir incarné dans la personne de mon Jésus.
Comme un baume apaisant pour nos cœurs blessés, les paroles de cette chanson intemporelle résonnent dans les chambres de nos âmes. "Est-ce que tout cela est trop lourd à porter ? Oh, comme ces paroles peuvent être réalistes aujourd'hui. Mais permettez-moi de partager un secret qui pourrait révolutionner votre perspective : mon Jésus, celui qui a défié la mort elle-même, est disponible pour porter vos fardeaux. Tout comme il a ouvert un chemin là où il semblait n'y en avoir aucun, il vous invite à assister à des miracles dans votre vie.
Imaginez ceci : un amour si fort, une grâce si libre que même le pire des pécheurs trouve du réconfort dans son étreinte. Les récits bibliques sont tissés de récits de ceux que la société jugeait irrécupérables – pourtant, mon Jésus a vu au-delà de leurs défauts et les a pardonnés, leur offrant un nouveau départ. Vous souvenez-vous de la femme prise en flagrant délit d'adultère, sur le point d'être lapidée ? – Jacques 8:3-11″ Jésus ne l'a pas condamnée ; au contraire, il lui a accordé son pardon, l'encourageant à ne plus pécher. Cette même main est tendue à tous aujourd'hui, attendant que chacun la saisisse et fasse l'expérience de la puissance transformatrice de son amour.
Ressentez-vous, au plus profond de votre être, ce mal creux ? Le mal qui nous suit lorsque la honte a pris plus que sa juste part, lorsque nous sommes dépouillés de notre dignité et laissés vulnérables ? Mes amis, mon Jésus s'occupe de la restauration. Il est passé maître dans l'art de transformer le mal en beauté, de racheter nos années perdues et nos rêves brisés. Tout comme il a multiplié les pains et les poissons pour nourrir la multitude affamée, "Matthieu 14:13-21", il prend les fragments de nos vies et crée un chef-d'œuvre de rédemption.
Le récit du bon samaritain – "Luc 10:25-37" me vient à l'esprit. Dans un monde divisé par les préjugés, ce Samaritain, méprisé par beaucoup, a illustré le type de compassion que Jésus incarne. Il ne s'est pas contenté de passer à côté du voyageur blessé, il s'est arrêté, a soigné les blessures et a payé pour les soins de l'homme. Dans cette parabole, nous voyons le reflet du Sauveur qui panse nos blessures et couvre notre honte de sa robe de justice.
Permettez-moi de vous transporter sur une colline appelée Calvaire – "Matthieu 27:33″ – Marc 15:22 – Jean 19:17". Pouvez-vous imaginer un amour si profond qu'il porterait volontairement le poids des péchés du monde sur ses épaules ? Qui pourrait être aussi désintéressé, aussi compatissant ? Personne d'autre que mon Jésus. Lorsque les clous ont transpercé ses mains et ses pieds, lorsque son sang a coulé pour le salut de l'humanité, il nous a montré la quintessence de l'amour sacrificiel. Cet amour, chers amis, traverse le temps et l'espace, nous invitant à nous approcher du trône de la grâce avec confiance.
Vous vous demandez peut-être pourquoi vous devriez ouvrir votre cœur à mon Jésus ? La réponse réside dans la transformation qu'il offre. Il ne se contente pas de réparer ce qui est cassé, il crée quelque chose d'entièrement nouveau. L'apôtre Paul, autrefois persécuteur des chrétiens, en a fait l'expérience – "Actes 9:1-19" – "Actes 22:6-21" – "Actes 26:12-18". Il a rencontré le Christ ressuscité sur le chemin de Damas, et sa vie n'a plus jamais été la même. Le même Jésus qui a transformé Saul en Paul est prêt à transformer toutes les histoires de vie, en remplaçant le désespoir par l'espoir, le vide par un but.
Mes amis, en partageant avec vous, je vous lance une invitation – une invitation à connaître le Christ comme Sauveur, à expérimenter les profondeurs de son amour et les sommets de sa miséricorde. Il trace un chemin là où il semble n'y en avoir aucun. Il transforme, rachète et fait revivre. Sa grâce est un don, offert gratuitement, et la bonne nouvelle est qu'elle est disponible pour vous et pour tous. Alors que vous traversez les défis de la vie, rappelez-vous que mon Jésus marche à vos côtés, guidant vos pas et vous tenant la main.
En conclusion
Laissez les paroles du chant éternel de l'amour de Dieu résonner dans votre cœur, allumant en vous un feu de foi et d'espérance. Acceptez la vérité qu'il y a un Sauveur qui peut essuyer toutes les larmes, qui peut transformer tous les mauvais virages en chemins utiles et qui se soucie de nous au-delà de toute mesure.
Laissez mon Jésus changer votre vie, comme il a changé la mienne.
www.youtube.com/c/AlbertMMartinWWCM
---
Portuguese
Deixe-me falar sobre meu Jesus – Ele fornece o caminho do cansaço para a plenitude.
Introdução
Venho diante de vocês hoje com o coração cheio de expectativa, pronto para desvendar uma história que tem o poder de transformar almas cansadas e consertar os fragmentos de espíritos quebrados. É uma história de redenção, de amor que não tem limites e de uma graça divina que pode curar até mesmo as feridas mais profundas.
Permitam-me perguntar-lhes hoje: vocês, meus amigos, já passaram do ponto do cansaço? A jornada da vida parece uma batalha difícil, com fardos que ameaçam engolir cada passo seu? Quero que parem por um momento e reflitam sobre esses fardos pesados que carregam – as dúvidas, os medos, os arrependimentos. Ao fazer isso, quero lhe dizer uma verdade extraordinária: há uma esperança que brilha mais forte do que qualquer escuridão, uma esperança personificada na pessoa do meu Jesus.
Como um bálsamo calmante para nossos corações feridos, a letra dessa canção atemporal ecoa nas câmaras de nossas almas. "Será que tudo isso é demais para carregar?" Oh, como essas palavras podem ser relacionadas hoje. Mas deixe-me compartilhar um segredo que tem o potencial de revolucionar sua perspectiva: meu Jesus, aquele que desafiou a própria morte, está disponível para carregar seus fardos. Assim como Ele abriu um caminho onde parecia não haver nenhum, Ele o convida a testemunhar milagres em sua vida.
Imagine isto: um amor tão forte, uma graça tão livre que até o pior dos pecadores encontra consolo em seu abraço. As narrativas bíblicas estão repletas de relatos daqueles que a sociedade considerava irredimíveis, mas meu Jesus viu além de suas falhas e os perdoou, oferecendo um novo começo. Lembra-se da mulher apanhada em adultério, à beira de ser apedrejada? – "Tiago 8:3-11" Jesus não a condenou; em vez disso, Ele estendeu o perdão, encorajando-a a não pecar mais. Essa mesma mão está estendida a todos hoje, esperando que todos a agarrem e experimentem o poder transformador de Seu amor.
Você, nas profundezas de seu ser, sente aquela dor oca? A dor que nos persegue quando a vergonha nos toma mais do que o devido, quando somos despojados de nossa dignidade e deixados vulneráveis? Amigos, meu Jesus está no negócio da restauração. Ele é o mestre em transformar o quebrantamento em beleza, em redimir nossos anos perdidos e sonhos destruídos. Assim como multiplicou os pães e os peixes para alimentar a multidão faminta, "Mateus 14:13-21" Ele pega os fragmentos de nossas vidas e cria uma obra-prima de redenção.
A narrativa do Bom Samaritano – "Lucas 10:25-37" me vem à mente. Em um mundo dividido pelo preconceito, esse samaritano, desprezado por muitos, exemplificou o tipo de compaixão que Jesus personifica. Ele não apenas passou pelo viajante ferido – ele parou, cuidou das feridas e pagou pelos cuidados do homem. Nessa parábola, vislumbramos um reflexo do Salvador que cura nossas feridas e cobre nossa vergonha com Seu manto de justiça.
Permita-me transportá-lo para uma colina chamada Calvário – "Mateus 27:33″ – Marcos 15:22 – João 19:17". Você consegue imaginar um amor tão profundo que suportaria de bom grado o peso dos pecados do mundo em seus ombros? Quem poderia ser tão altruísta, tão compassivo? Ninguém menos que meu Jesus. Quando os pregos perfuraram Suas mãos e pés, quando Seu sangue fluiu para a salvação da humanidade, Ele nos mostrou o epítome do amor sacrificial. Esse amor, queridos amigos, atravessa o tempo e o espaço, convidando-nos a nos aproximarmos do trono da graça com confiança.
Você pode se perguntar: por que você deveria abrir seu coração para o meu Jesus? A resposta está na transformação que Ele oferece. Ele não apenas conserta o que está quebrado; Ele cria algo totalmente novo. O apóstolo Paulo, que já foi perseguidor de cristãos, experimentou isso em primeira mão – "Atos 9:1-19" – "Atos 22:6-21" – "Atos 26:12-18". Ele encontrou o Cristo ressuscitado na estrada para Damasco, e sua vida nunca mais foi a mesma. O mesmo Jesus que transformou Saulo em Paulo está pronto para transformar todas as histórias de vida, substituindo o desespero pela esperança, o vazio pelo propósito.
Meus amigos, ao compartilhar com vocês, faço um convite – um convite para conhecer Cristo como Salvador, para experimentar as profundezas de Seu amor e as alturas de Sua misericórdia. Ele abre um caminho onde parece não haver caminho. Ele transforma, redime e revive. Sua graça é uma dádiva, oferecida gratuitamente, e a boa notícia é que ela está disponível para você e para todos. Ao atravessar os desafios da vida, lembre-se de que meu Jesus caminha ao seu lado, guiando seus passos e segurando sua mão.
Em conclusão: –
Deixe que as palavras da canção eterna do amor de Deus ecoem em seu coração, acendendo um fogo de fé e esperança dentro de você. Abrace a verdade de que há um Salvador que pode enxugar todas as lágrimas, que pode transformar todos os caminhos errados em caminhos com propósito e que se importa conosco além da medida.
Deixe que meu Jesus mude sua vida, assim como Ele mudou a minha.
www.youtube.com/c/AlbertMMartinWWCM
---
Korean
나의 예수님에 대해 말씀드리겠습니다 – 그분은 지친 삶에서 온전함으로 가는 길을 제시해 주십니다.
소개: –
저는 오늘 지친 영혼을 변화시키고 상한 영혼의 조각을 고칠 수 있는 힘을 지닌 이야기를 풀어낼 준비가 되어 기대에 찬 마음으로 여러분 앞에 섰습니다. 이 이야기는 구원의 이야기이며, 한계를 모르는 사랑이며, 가장 깊은 상처도 치유할 수 있는 신성한 은총입니다.
오늘 여러분께 묻고 싶습니다 – 여러분은 지칠 만큼 지쳤나요? 인생의 여정이 발걸음을 내딛는 순간마다 짐에 짓눌려 힘겨운 싸움처럼 느껴지지는 않나요? 잠시 시간을 내어 여러분이 짊어지고 있는 의심, 두려움, 후회와 같은 무거운 무게에 대해 생각해 보시기 바랍니다. 그러는 동안 저는 여러분에게 놀라운 진실을 말씀드리고 싶습니다. 그 어떤 어둠보다 밝게 빛나는 희망이 있다는 것, 그 희망은 바로 예수님이라는 인격 안에 구현된 희망입니다.
상처 입은 마음을 달래주는 연고처럼, 시대를 초월한 이 노래의 가사가 우리 영혼의 방에 울려 퍼집니다. "짊어지기엔 너무 많은 짐인가요?" 오늘날에도 이 가사가 얼마나 공감이 될까요? 하지만 여러분의 관점에 혁명을 일으킬 수 있는 비밀을 알려드리겠습니다. 죽음 자체를 물리치신 나의 예수님이 여러분의 짐을 짊어지실 수 있다는 것입니다. 그분이 아무것도 없을 것 같은 곳에 길을 만드신 것처럼, 그분은 여러분의 삶에서 펼쳐지는 기적을 목격하도록 여러분을 초대합니다.
그토록 강하고 자유로운 사랑, 최악의 죄인도 그 품에 안겨 위안을 얻을 수 있는 은혜를 상상해 보세요. 성경의 이야기는 사회에서 구원받을 수 없다고 여겼던 사람들의 이야기로 짜여져 있지만, 예수님은 그들의 결점 너머를 보시고 용서하시며 새로운 시작을 선사하셨습니다. 간음하다 붙잡혀 돌에 맞을 위기에 처한 여인을 기억하시나요? – "야고보서 8:3-11" 예수님은 그녀를 정죄하지 않으시고 용서의 손길을 내밀며 더 이상 죄를 짓지 말라고 격려하셨어요. 그 손길은 오늘도 모든 이에게 뻗어 있으며, 모두가 그 손을 잡고 그분의 사랑의 변화시키는 힘을 경험하기를 기다리고 있습니다.
여러분도 마음 깊은 곳에서 공허한 아픔을 느끼십니까? 수치심이 정당한 몫 이상을 차지했을 때, 존엄성을 박탈당하고 취약한 상태로 남겨졌을 때 우리를 따라다니는 아픔을 느끼십니까? 친구 여러분, 나의 예수님은 회복의 사업을 하고 계십니다. 그분은 상처를 아름다움으로 바꾸고, 우리의 낭비된 세월과 산산조각난 꿈을 구속하시는 분입니다. "마태복음 14:13~21" 예수님은 빵과 물고기를 번식시켜 굶주린 무리를 먹이신 것처럼, 우리 삶의 파편들을 취하여 구원의 걸작을 만드십니다.
선한 사마리아인의 이야기 – "누가복음 10:25-37″이 떠오릅니다. 편견으로 분열된 세상에서 많은 사람들에게 멸시를 받았던 이 사마리아인은 예수님이 구현하신 동정심의 본보기를 보여주었습니다. 그는 상처 입은 나그네를 그냥 지나치지 않고 멈춰서서 상처를 치료하고 치료비를 지불했습니다. 이 비유에서 우리는 우리의 상처를 싸매주시고 의의 옷으로 우리의 수치심을 덮어주시는 구세주의 모습을 엿볼 수 있습니다.
갈보리 언덕(마태복음 27:33 – 마가복음 15:22 – 요한복음 19:17)으로 여러분을 안내해 드리겠습니다. 세상의 죄의 무게를 기꺼이 어깨에 짊어질 만큼 심오한 사랑을 상상할 수 있나요? 누가 그렇게 이타적이고 동정심이 많을 수 있을까요? 다름 아닌 우리 예수님뿐입니다. 손과 발에 못이 박히고 인류의 구원을 위해 피가 흘렀을 때, 그분은 희생적인 사랑의 전형을 보여주셨습니다. 사랑하는 친구 여러분, 그 사랑은 시간과 공간을 초월하여 우리에게 자신감을 가지고 은혜의 보좌로 나아가라고 손짓합니다.
왜 예수님께 마음을 열어야 하냐고 질문할 수 있습니다. 그 답은 그분이 주시는 변화에 있습니다. 그분은 망가진 것을 고치실 뿐 아니라 완전히 새로운 것을 창조하십니다. 한때 기독교인을 핍박했던 사도 바울은 "사도행전 9:1-19" – "사도행전 22:6-21" – "사도행전 26:12-18″에서 이를 직접 경험했습니다. 그는 다메섹 도상에서 부활하신 그리스도를 만난 후 그의 삶은 다시는 예전과 같지 않게 되었습니다. 사울을 바울로 변화시키신 예수님은 절망을 희망으로, 공허함을 목적으로 바꾸어 모든 삶의 이야기를 변화시킬 준비가 되어 있습니다.
친구 여러분, 저는 여러분과 함께 나누면서 그리스도를 구세주로 알고 그분의 사랑의 깊이와 자비의 높이를 경험하라는 초대를 전합니다. 그분은 길이 없어 보이는 곳에 길을 만드십니다. 그분은 우리를 변화시키시고 구속하시고 소생시키십니다. 그분의 은혜는 무료로 제공되는 선물이며, 좋은 소식은 그 은혜가 여러분과 모든 사람에게 제공된다는 것입니다. 인생의 어려움을 헤쳐 나갈 때, 나의 예수님이 내 곁에서 내 발걸음을 인도하고 내 손을 잡아주신다는 사실을 기억하세요.
결론: – –
영원한 하나님의 사랑의 노래의 말씀이 여러분의 마음속에 울려 퍼져 믿음과 희망의 불을 지피도록 하세요. 모든 눈물을 닦아 주시고, 모든 잘못된 길을 목적에 맞는 길로 바꾸어 주시고, 우리를 한없이 돌보시는 구세주가 계시다는 진리를 받아들여 보세요.
예수님께서 제 삶을 변화시키신 것처럼 여러분의 삶도 변화시키십시오.
www.youtube.com/c/AlbertMMartinWWCM