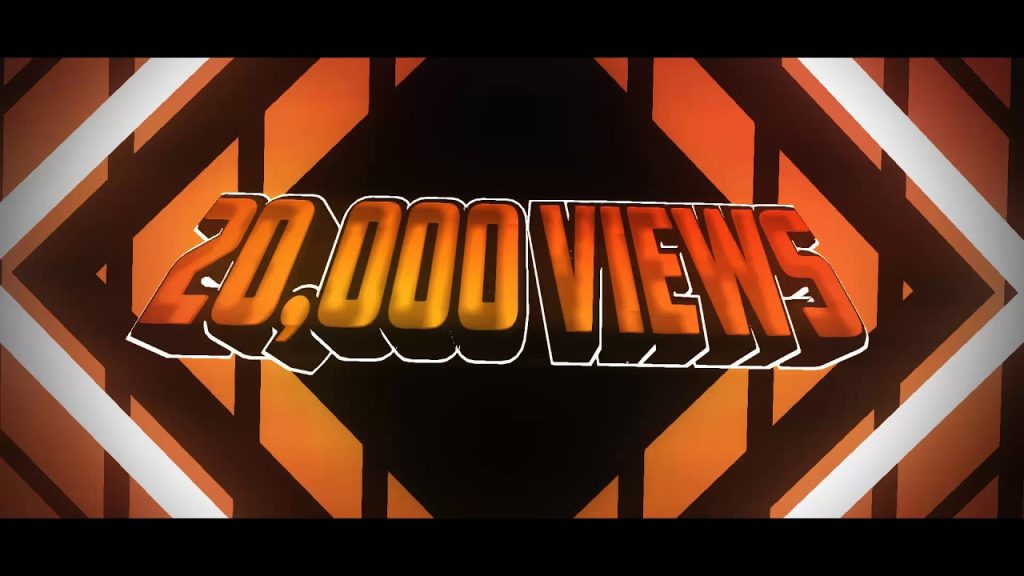 Anglais, français et portugais – Inglês, francês e português
Dear Remarkable Subscribers,
I stand before you today, overwhelmed with immense, humbling gratitude. Our journey together has not only touched my heart but has reached far beyond our screens. The impact you've helped create extends to churches worldwide, where souls are being saved, and faith is being strengthened.
The testimonials pouring in from different corners of the globe are a testament to the power of our shared mission. Knowing that our content resonates with congregations and aids in their spiritual growth is an honour beyond words. It's proof that together, we're making a meaningful difference in the lives of others.
I'm equally thrilled to share that our resources at www.worldwidechristianministries.org are playing a vital role in this journey. This is more than just a channel; it's a catalyst for positive change and spiritual enrichment on a global scale.
But, my incredible friends, our work is far from over. With your continued support, we can touch even more hearts, strengthen more communities, and bring salvation to countless souls. Let's amplify our impact, spread the word about our channel, and keep sharing the love, faith, and inspiration that define us.
I want you to know that this immense gratitude I feel is not just words on a screen; it's a profound emotion that fills my heart. Your loyalty, your engagement, and your unwavering belief in our mission have brought us to this remarkable point, and I can't wait to see where we go next.
As we move forward together, let's cherish the past, celebrate the present, and eagerly anticipate the future. Our journey is a testament to the incredible things we can achieve when we stand united in faith and purpose.
Bless You in your continued journey of faith.
Albert
---
Prezados assinantes da Remarkable,
Estou diante de vocês hoje, dominado por uma imensa e humilde gratidão. Nossa jornada juntos não apenas tocou meu coração, mas foi muito além de nossas telas. O impacto que vocês ajudaram a criar se estende a igrejas em todo o mundo, onde almas estão sendo salvas e a fé está sendo fortalecida.
Os depoimentos que chegam de diferentes cantos do mundo são uma prova do poder de nossa missão compartilhada. Saber que nosso conteúdo repercute nas congregações e ajuda em seu crescimento espiritual é uma honra indescritível. É a prova de que, juntos, estamos fazendo uma diferença significativa na vida de outras pessoas.
Estou igualmente entusiasmado em compartilhar que nossos recursos em www.worldwidechristianministries.org estão desempenhando um papel vital nessa jornada. Isso é mais do que apenas um canal; é um catalisador para mudanças positivas e enriquecimento espiritual em escala global.
Mas, meus amigos incríveis, nosso trabalho está longe de terminar. Com seu apoio contínuo, podemos tocar ainda mais corações, fortalecer mais comunidades e levar a salvação a inúmeras almas. Vamos ampliar nosso impacto, divulgar nosso canal e continuar compartilhando o amor, a fé e a inspiração que nos definem.
Quero que saibam que essa imensa gratidão que sinto não são apenas palavras em uma tela; é uma emoção profunda que preenche meu coração. Sua lealdade, seu engajamento e sua crença inabalável em nossa missão nos trouxeram até este ponto notável, e mal posso esperar para ver o que vamos fazer a seguir.
À medida que avançamos juntos, vamos valorizar o passado, celebrar o presente e aguardar ansiosamente o futuro. Nossa jornada é um testemunho das coisas incríveis que podemos alcançar quando estamos unidos em fé e propósito.
Abençoado seja em sua jornada contínua de fé.
Albert
---
Chers abonnés remarquables,
Je me tiens devant vous aujourd'hui, submergé par une immense et humble gratitude. Le chemin que nous avons parcouru ensemble n'a pas seulement touché mon cœur, mais a dépassé de loin nos écrans. L'impact que vous avez contribué à créer s'étend aux églises du monde entier, où des âmes sont sauvées et la foi renforcée.
Les témoignages qui nous parviennent des quatre coins du monde témoignent de la puissance de notre mission commune. Savoir que notre contenu trouve un écho auprès des congrégations et les aide à grandir spirituellement est un honneur indescriptible. C'est la preuve qu'ensemble, nous faisons une différence significative dans la vie des gens.
Je suis tout aussi enthousiaste à l'idée de partager avec vous que nos ressources sur www.worldwidechristianministries.org jouent un rôle vital dans ce voyage. Plus qu'un simple canal, il s'agit d'un catalyseur de changement positif et d'enrichissement spirituel à l'échelle mondiale.
Mais, chers amis, notre travail est loin d'être terminé. Avec votre soutien continu, nous pouvons toucher encore plus de cœurs, renforcer plus de communautés et apporter le salut à d'innombrables âmes. Élargissons notre impact, faisons connaître notre chaîne et continuons à partager l'amour, la foi et l'inspiration qui nous définissent.
Je veux que vous sachiez que l'immense gratitude que je ressens n'est pas que des mots sur un écran ; c'est une émotion profonde qui remplit mon cœur. Votre loyauté, votre engagement et votre foi inébranlable en notre mission nous ont amenés à ce point remarquable, et j'ai hâte de voir ce que nous ferons ensuite.
Alors que nous avançons ensemble, chérissons le passé, célébrons le présent et regardons vers l'avenir. Notre parcours témoigne des choses incroyables que nous pouvons accomplir lorsque nous sommes unis dans la foi et l'objectif.
Soyez bénis dans la poursuite de votre voyage de foi.
Albert