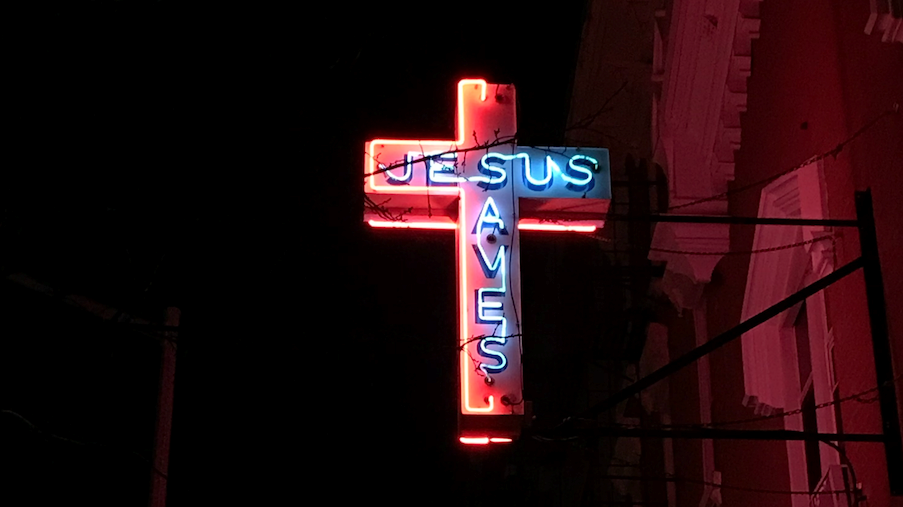 The Lord Jesus make a significantly profound and far reaching statement when He declared: in "Matthew 6: 9-13" – "In this manner, therefore, pray: Our Father in heaven, Hallowed be your name. Your kingdom come. Your will be done on earth as it is in heaven. Give us this day our daily bread. And forgive us our debts, as we forgive our debtors. And do not lead us into temptation but deliver us from the evil one. For Yours is the kingdom and the power and the glory forever. Amen." NKJV Its also found in "Luke 11: 1-4"
I'm only going to provide my thoughts briefly on the phrase "Your Kingdom Come" as there is so much more that could be unpacked.
Jesus in the context was responding to the disciple's request to him to teach them to pray.
---
What? Is the question we need to ask ourselves does "Your kingdom come" mean for us today and in our on-going walk with Jesus. It obviously has a significance in respect of the 2nd Coming of Christ which He promised to His disciples and to that I say Maranatha. I was told a few weeks ago that the use of the word in collective prayer and in conversation was not worth it because many of today's believers in Christ do not understand what the word means. In reality, that says more about what we are taught than its cultural usage.
In order to illuminate let me briefly explain its meaning. It is found in – "1 Corinthians 16:22" – "If anyone does not love the Lord, he is to be accursed. Maranatha" NASV. The word is constructed of two Aramean words, Maran'athah, meaning, "our Lord comes," or is "coming." If the latter interpretation is adopted, the meaning of the phrase is, "Our Lord is coming, and he will judge those who have set him at nought." If you want to look further at its etymology the compare "Philippians 4:5" – "James 5:8" – "James 5:9"
Jesus urges us to pray that God will hasten His return and at that time those who are true believers will be caught up to meet Him in the air and the graves of all types will be opened. In addition, it relates to Christ's return with the believers to establish the literal Kingdom of God on this earth.
However, it also has an application to the day and generation in which we find ourselves. We are being encouraged to talk with Him about why we desperately need His Kingdom to come – here and now – The Kingdom of God is within you is the reality for you and I as the people of God and wherever we go we take the Kingdom of God with us.
In "Ezekiel 9:4" we read "The Glory of the God of Israel ascended from his usual place above the cherubim-angels, moved to the threshold of the Temple, and called to the man with the writing case who was dressed in linen: "Go through the streets of Jerusalem and put a mark on the forehead of everyone who is in anguish over the outrageous obscenities being done in the city." The Message. Does that remind us of anything as we arise in the morning and leave our homes? It should do. Because albeit we live in an affluent and modern society it is nevertheless still full of "outrageous obscenities being done" and as Salt and Light it is our mission to make an impact upon it. Lot we are told was "…..vexed with the filthy conversation of the wicked. For that righteous man dwelling among them, in seeing and hearing, vexed his righteous soul from day to day with their unlawful deeds…" – "2 Peter 2:7-8" KJV
The world is overflows with a tsunami of tragedies. If we are close to the Lord and we are conscious of Gods heart we will of necessity have to spend time reflecting on the pain and sorrow in the world around us.
Thy Kingdom Come vividly portrays the need for Him to send Jesus Christ back to earth to set up His Government, a Kingdom that will yield peace, joy and abundance. Of course, we are not there yet but as recorded for us in "Micah 4:1-4" The Message the reality is that it will one day be the case – "But when all is said and done, God's Temple on the mountain, Firmly fixed, will dominate all mountains, towering above surrounding hills. People will stream to it and many nations set out for it, Saying, "Come, let's climb God's mountain. Let's go to the Temple of Jacob's God. He will teach us how to live. We'll know how to live God's way." True teaching will issue from Zion, God's revelation from Jerusalem. He'll establish justice in the rabble of nations and settle disputes in faraway places. They'll trade in their swords for shovels, their spears for rakes and hoes. Nations will quit fighting each other, quit learning how to kill one another. Each man will sit under his own shade tree, each woman in safety will tend her own garden. God-of-the-Angel-Armies says so, and he means what he says." –
We should think about how wonderful that world under God's rule will be, and commit ourselves now to do God's will which will include living according to the laws of that Kingdom now and helping proclaim God's message of hope to the world – "Matthew 28:19-20" – "Jesus, undeterred, went right ahead and gave his charge: "God authorized and commanded me to commission you: Go out and train everyone you meet, far and near, in this way of life, marking them by baptism in the threefold name: Father, Son, and Holy Spirit. Then instruct them in the practice of all I have commanded you. I'll be with you as you do this, day after day after day, right up to the end of the age." The Message
We perhaps call ourselves believers, but we are much, much more than that. We are citizens of God's Kingdom. A King, whether good or bad, is judged by how well he takes care of his citizens and how He provides for them. Jesus is our King. He has provided everything we need: –
Spiritually
Relationally
Emotionally
Financially
Physically
Also, in every other conceivable way He has made provision – Where does it all derive its source? Yes! Through our Kingdom Relationship.
It's true however that for many and unfortunately this applies to both saved and un-saved alike that many are experiencing another kingdom fruit of. The Bible tells us that Satan is the Father of lies, and in reality the only power he has is through deception. The problem is though that many believers are all too ready to believe his lies and when they do he has the license granted to steal, kill, and destroy.
If today you are struggling and feel you are enslaved to things that fit his kingdom rather than Gods and you are confused and unable to know and understand how to connect to God's kingdom governmental system then re-connect again with Jesus through – Prayer, Reading your Bible and Fellowship with Gods People..
Are struggling today with a dysfunctional family?, financial stress? Health issues? If so, let me re-assure you that in whatever your challenge, "if it doesn't exist in heaven, it should not exist in your life."
Miracles, then, are not "supernatural." They are "kingdom natural"
What did Jesus Do?
Jesus disrupted the natural growth of a tree with no fruit
Jesus violated the laws of nature by walking on water
Jesus healed a young girl He had not even seen, simply because her father had faith
Jesus opened blind eyes
Jesus straightened twisted and deformed hands
Jesus brought dead people back to life
Jesus delivered many who were tormented by evil spirits
To name just a small number of things.
What does that mean for me? Wonderfully He said "Greater things than these…. because I go unto the Father….." will be our experience – "Believe me: I am in my Father and my Father is in me. If you can't believe that, believe what you see—these works. The person who trusts me will not only do what I'm doing but even greater things, because I, on my way to the Father, am giving you the same work to do that I've been doing. You can count on it. From now on, whatever you request along the lines of who I am and what I am doing, I'll do it. That's how the Father will be seen for who he is in the Son. I mean it. Whatever you request in this way, I'll do. "– "John 14:12-14" The Message
---
You and I are tempted to say – "But How? In doing so let's listen out for the words spoken to Moses "What is in your hand" It was a Staff, very important to him but it was only a simple Staff. God told him to cast it down and then when it took it up again it was forever afterwards described as "The Rod of The Lord." How great would it be if you could become "The Rod of the Lord" wherever you went?
Is that a challenge to your faith? If so, remember when Jesus said to Phillip that he was to sort out feeding all the people gathering to listen to Jesus – Phillip said, "Where shall we buy food for all of these." What was Jesus trying to do? He was testing Phillip and wanted him to recognise his potential. He had potential but did not know how to use it.
In the hands of God, we can recognise and live in our full potential, and see the Kingdom of God expressed in us as the Rod of the Lord.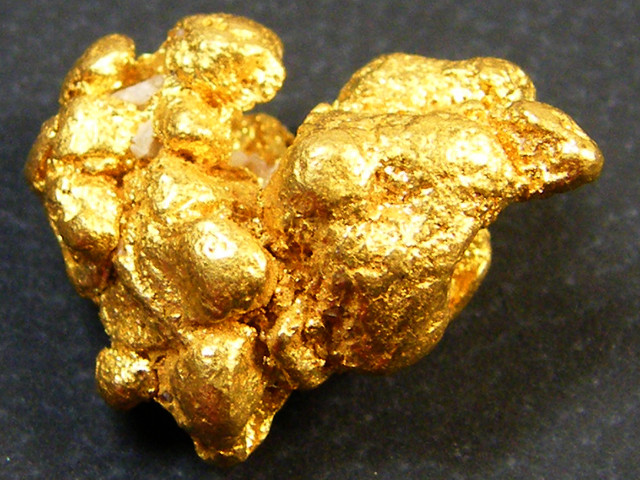 A number of years ago a story appeared which told of a man who picked up a beautiful rock from a North Carolina stream bed and used it as his cabin doorstop. Years later, a geologist who was hiking in the area stopped at the cabin and noticed the doorstop, which he immediately recognised as a huge lump of gold. In fact, it proved to be one of the largest gold nuggets ever found east of the Rockies. Like the man who failed to recognise gold when he held it in his hands, the disciples failed to recognise the true nature of the Lord ‑ even after more than three years with him. What about you?
Do you live in the reality of what God says of you? If not then begin to declare God 's word about yourself. You are who God says you are, not what the defeated Satan says about you.
What does God declare of you?
I am strong – God gives power and strength to His people "Psalm 68:35"
I am valued – God bought me with a very high price "1 Corinthians 6:20"
I am unique – God made every part of me, in all my intricate detail, and knit me together in my mother's womb "Psalm 139:13"
I am God's workmanship – God has made me a masterpiece and prepared good works for me to do "Ephesians 2:10"
I am loved – God loves His people and draws them close to Him with an everlasting, unfailing love "Jeremiah 31:3"
I am important – I am chosen, a royal priest and member of a holy nation, God's very own possession. I show to others the Goodness of God because He has called me out of darkness and into His marvellous light "1 Peter 2:9"
I am forgiven – He has removed my sins as far as the east is from the west. I am clean and I am forgiven "Psalm 103:12"
I am a new creation – Anyone who belongs to Christ has become a new person. The old life is gone, and a new life has begun "2 Corinthians 5:17"
I am protected – God will not let me stumble. He who watches over me will not slumber "Psalm 121:3"
I am empowered – I can, and I do all things through Christ who strengthens me "Philippians 4:13"
I am chosen – Jesus chose me and appointed me to go and to produce lasting fruit, so that the Father will give me whatever I ask for using His name "John 15:16"
I am family – I am not a stranger or foreigner to God's kingdom, but I am a citizen along with all His Holy people. I am a member of His family "Ephesians 2:19"
So, let me encourage you as I encourage myself – Enjoy being a Kingdom Citizen, Live in your Kingdom Rights and Express them to Change Your World.