A Christian Pilgrimage of Transformation.
In the tapestry of our spiritual journey, the concepts of being buried and planted emerge as profound symbols of transformation. Just as a seed must be buried to sprout into a magnificent tree, our lives are intricately woven into the narrative of growth through faith.
The pilgrimage of a Christian is marked by both profound surrender and glorious rebirth. As we embark on this journey, we encounter the shadowy depths of our souls – our fears, insecurities, and worldly desires. This process mirrors the burial of a seed beneath the earth, hidden from sight. Yet, it's in this sacred provision of darkness that we begin to understand the essence of our faith. Just as Christ was buried in the tomb, only to triumphantly rise, so too are we called to relinquish our old selves, allowing God's grace to cultivate new life within.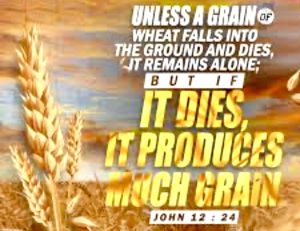 In the heart of Christian pilgrimage, we find solace in the words of Jesus: "Truly, truly, I say to you, unless a grain of wheat falls into the earth and dies, it remains alone; but if it dies, it bears much fruit." – "John 12:24" ESV. This paradoxical truth resonates deeply – through surrender and sacrifice, we discover abundant life.
Yet, the journey doesn't end there. Just as a planted seed flourishes, we too rise from spiritual burial to divine planting. The Apostle Paul beautifully illustrates this in "1 Corinthians 15:42-44", highlighting the transformation from perishable to imperishable. The seed of our old selves is sown into the soil of God's Word, nurtured by the living waters of His grace. Over time, it breaks through the surface, reaching towards the heavens, a testimony to God's transformative power.
As we traverse the Christian pilgrimage, and engage in our journey of faith, remember that in moments of burial, we find strength in God's promise of renewal. When we bury our doubts, our regrets, and our self-centeredness, in faith recognising His sovereignty is at work we make room for the seeds of faith, hope, and love to take root.
In moments of planting, we are encouraged to reach towards the heavens, grounded in faith, flourishing in His love. The Psalmist captures this sentiment beautifully: "Those who are planted in the house of the Lord shall flourish in the courts of our God." – "Psalm 92:13" – NKJV.
Let our lives echo the remarkable journey from burial to planting, a testament to the transformative power of God's grace and the beauty of our pilgrimage. In this journey, we discover that our moments of deepest surrender lead to the most profound growth.
Through the seasons of burial and planting, we are lovingly sculpted into vessels of divine purpose, and reflections of God's boundless compassion.
Let's embrace the pilgrimage, for it is in this sacred dance of burying the old and planting the new that we find our truest selves, rooted in the love of our Saviour and Creator.
Bless You All
Albert
If this short meditation has blessed and encouraged you then do consider subscribing to our YouTube Channel at – www.YouTube.Com/c/AlbertMMartinWWCM. Do also avail yourself of many other resources at our website at – www.worldwidechristianministries.org.
---
French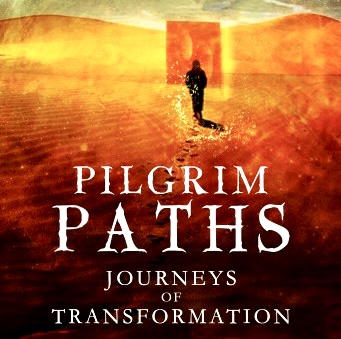 Un pèlerinage chrétien de transformation.
Dans la tapisserie de notre voyage spirituel, les concepts d'ensevelissement et de plantation apparaissent comme de profonds symboles de transformation. Tout comme une graine doit être enterrée pour devenir un arbre magnifique, nos vies sont intimement liées au récit de la croissance par la foi.
Le pèlerinage d'un chrétien est marqué à la fois par un profond abandon et une glorieuse renaissance. Lorsque nous nous engageons dans ce voyage, nous rencontrons les profondeurs obscures de notre âme – nos peurs, nos insécurités et nos désirs mondains. Ce processus reflète l'enfouissement d'une graine sous la terre, à l'abri des regards. Pourtant, c'est dans cette disposition sacrée de l'obscurité que nous commençons à comprendre l'essence de notre foi. Tout comme le Christ a été enseveli dans le tombeau, pour ensuite ressusciter triomphalement, nous sommes également appelés à abandonner notre ancien moi, permettant ainsi à la grâce de Dieu de cultiver une nouvelle vie en nous.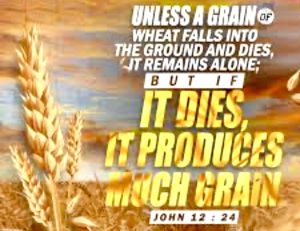 L'enterrement signifie non seulement un lâcher-prise, mais aussi une renaissance. C'est un processus de transformation qui fait écho aux paroles de l'apôtre Paul : "Nous avons donc été ensevelis avec lui par le baptême dans la mort, afin que, comme le Christ est ressuscité des morts par la gloire du Père, nous vivions nous aussi dans une vie nouvelle". – "Romains 6:4" NIV. Cet enterrement n'est pas la fin, mais le commencement – une étape vers une vie de but et de croissance.
Alors que nous parcourons le pèlerinage chrétien et que nous nous engageons sur le chemin de la foi, souvenons-nous que dans les moments d'enterrement, nous trouvons la force dans la promesse de renouveau de Dieu. Lorsque nous enterrons nos doutes, nos regrets et notre égocentrisme dans la foi, en reconnaissant que Sa souveraineté est à l'œuvre, nous faisons de la place pour que les graines de la foi, de l'espoir et de l'amour prennent racine.
Dans les moments de plantation, nous sommes encouragés à tendre vers les cieux, en nous appuyant sur la foi et en nous épanouissant dans son amour. Le Psalmiste exprime magnifiquement ce sentiment : "Ceux qui sont plantés dans la maison de l'Éternel fleuriront dans les parvis de notre Dieu." – "Psaume 92:13" – NKJV.
Laissons nos vies se faire l'écho de ce remarquable voyage, de l'enterrement à la plantation, qui témoigne du pouvoir de transformation de la grâce de Dieu et de la beauté de notre pèlerinage. Au cours de ce voyage, nous découvrons que les moments d'abandon les plus profonds mènent à la croissance la plus profonde.
Au fil des saisons de l'enterrement et de la plantation, nous sommes sculptés avec amour pour devenir des réceptacles du dessein divin et des reflets de la compassion illimitée de Dieu.
Embrassons le pèlerinage, car c'est dans cette danse sacrée qui consiste à enterrer l'ancien et à planter le nouveau que nous trouvons notre moi le plus authentique, enraciné dans l'amour de notre Sauveur et Créateur.
Soyez tous bénis
Albert
Si cette courte méditation vous a béni et encouragé, n'hésitez pas à vous abonner à notre chaîne YouTube à l'adresse www.YouTube.Com/c/AlbertMMartinWWCM. Profitez également des nombreuses autres ressources disponibles sur notre site web à l'adresse suivante : www.worldwidechristianministries.org.
---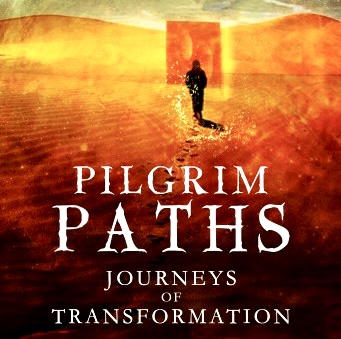 From Burial to Planting (Do enterro ao plantio).
A Christian Pilgrimage of Transformation (Uma Peregrinação Cristã de Transformação).
Na tapeçaria de nossa jornada espiritual, os conceitos de ser enterrado e plantado emergem como símbolos profundos de transformação. Assim como uma semente precisa ser enterrada para brotar em uma árvore magnífica, nossas vidas estão intrinsecamente entrelaçadas na narrativa do crescimento por meio da fé.
A peregrinação de um cristão é marcada tanto por uma profunda rendição quanto por um glorioso renascimento. Ao embarcarmos nessa jornada, nos deparamos com as profundezas sombrias de nossa alma – nossos medos, inseguranças e desejos mundanos. Esse processo reflete o enterro de uma semente sob a terra, escondida da vista. No entanto, é nessa sagrada provisão de escuridão que começamos a entender a essência de nossa fé. Assim como Cristo foi sepultado na tumba, apenas para ressuscitar triunfantemente, também somos chamados a abandonar nosso antigo eu, permitindo que a graça de Deus cultive uma nova vida em nosso interior.
No coração da peregrinação cristã, encontramos consolo nas palavras de Jesus: "Em verdade, em verdade vos digo que, se o grão de trigo, caindo na terra, não morrer, fica ele só; mas, se morrer, dá muito fruto." – "João 12:24" ESV. Essa verdade paradoxal ressoa profundamente – por meio da rendição e do sacrifício, descobrimos a vida abundante.
O sepultamento significa não apenas um abandono, mas um renascimento. É um processo de transformação que ecoa as palavras do apóstolo Paulo: "Fomos, pois, sepultados com ele pelo batismo na morte, para que, assim como Cristo foi ressuscitado dentre os mortos pela glória do Pai, também nós vivamos uma vida nova." – "Romanos 6:4" NVI. Esse sepultamento não é o fim, mas o começo – um passo em direção a uma vida de propósito e crescimento.
No entanto, a jornada não termina aí. Assim como uma semente plantada floresce, nós também passamos do sepultamento espiritual para o plantio divino. O Apóstolo Paulo ilustra isso de forma belíssima em "1 Coríntios 15:42-44", destacando a transformação do perecível para o imperecível. A semente de nosso antigo eu é semeada no solo da Palavra de Deus, nutrida pelas águas vivas de Sua graça. Com o tempo, ela rompe a superfície, alcançando os céus, um testemunho do poder transformador de Deus.
Ao percorrermos a peregrinação cristã e nos engajarmos em nossa jornada de fé, lembre-se de que, nos momentos de sepultamento, encontramos força na promessa de renovação de Deus. Quando enterramos nossas dúvidas, nossos arrependimentos e nosso egocentrismo, na fé, reconhecendo que Sua soberania está em ação, abrimos espaço para que as sementes da fé, da esperança e do amor criem raízes.
Nos momentos de plantio, somos incentivados a alcançar os céus, fundamentados na fé, florescendo em Seu amor. O salmista capta esse sentimento de forma maravilhosa: "Os que estão plantados na casa do Senhor florescerão nos átrios do nosso Deus." – "Salmo 92:13" – NKJV.
Que nossas vidas ecoem a notável jornada do sepultamento à plantação, um testemunho do poder transformador da graça de Deus e da beleza de nossa peregrinação. Nessa jornada, descobrimos que nossos momentos de mais profunda entrega levam ao mais profundo crescimento.
Ao longo das estações de sepultamento e plantio, somos amorosamente esculpidos em vasos de propósito divino e reflexos da compaixão ilimitada de Deus.
Vamos abraçar a peregrinação, pois é nessa dança sagrada de enterrar o velho e plantar o novo que encontramos nosso eu mais verdadeiro, enraizado no amor de nosso Salvador e Criador.
Abençoados sejam todos vocês
Albert
Se essa breve meditação o abençoou e incentivou, considere a possibilidade de se inscrever em nosso canal do YouTube em – www.YouTube.Com/c/AlbertMMartinWWCM. Aproveite também os muitos outros recursos em nosso site – www.worldwidechristianministries.org.