Was Jesus a Bad Timekeeper?

"John 11:17-40"  
The story of Lazarus of Bethany is to most Bible readers really well known. So much so that like many other things some of the nuances of an account or story get overlooked. Either through familiarity or perhaps lack of interest.
In the story that is recounted by the Gospel writers there are those who are tempted to wonder "why did Jesus deliberately take 3 days to arrive in Bethany the home of Mary, Martha and Lazarus?" After all, Lazarus is considered along with his Sisters to be the close friends of Jesus. Bethany is a town where Jesus often stayed and was located just a short distance from Jerusalem only a short 40-minute walk from the Mount of Olives.
The question arises especially, in light of the recognised miraculous powers that Jesus had and specially His power to heal the sick. So, Why, take so long to get there?
It was only after all the personal and recognised medical resources were exhausted and Lazarus' health still worsened that Mary and Martha did what might have seemed the obvious – they called upon their famous miracle-working friend Jesus.
As an aside, we should not be too critical because especially in the western regions of the World calling upon Jesus is so often the last resort route that is adopted.
The Bible says to us: – "When Jesus got that message, He decided to stay where he was for two more days" – "John 11:6". Interestingly, the Scripture say's "He decided to stay where he was".
I'm hazarding a guess here but humanly speaking emotions and attitude in this situation would honestly not be inclined to sing the words of the famous hymn by preacher Joseph M. Scriven as a poem in 1855 to comfort his mother, who was living in Ireland while he was in Canada – "What a Friend We Have in Jesus". However, as is so often the case "it's all about context".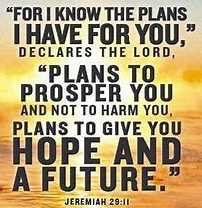 One of the greatest failings of the Church today is that we fail to read the "Jewish Bible (Old Testament) and the (New Testament) in the context in which it was written and equally to whom it was written and would have had a direct application. The result is that we take so much out of context resulting in misinterpretation and miss so much of the colour that is there (we are invariably colour blind) when it comes to Gods Word. An example of this which is so readily and often quoted is – "Jeremiah 29:11-13" – "For I know the plans I have for you," declares the Lord, "plans to prosper you and not to harm you, plans to give you hope and a future. Then you will call on me and come and pray to me, and I will listen to you. You will seek me and find me when you seek me with all your heart." New International Version – NIV
We often approach "Jeremiah 29:11" as a security blanket. God has a plan for me that is good, so clearly this suffering I am going through will end soon and then my flourishing will begin! But that is not at all what God was promising to the Israelites, and it is not what he is promising us, either.
These are verses quoted by and to countless individuals who are struggling with burdens or perhaps wanting to discern God's will. However, they were not written to or for individuals at all. The verses were spoken and recorded in an application by the Prophet Jeremiah to a whole group of people, in fact, an entire nation. If you are into English grammar (not my strongest area), it is obvious that the "you" in "Jeremiah 29:11" is not spoken in the singular, it is plural. One does not have to be and expert in Hebrew / Greek to recognise that "one" versus "many" makes a really significant difference.
The expectation that is derived from hearing the words "prayed over an individual" or even utilised in a "prophetic utterance" is a significant difference from what the words are actually saying. They have nothing to do with "instant or at least short spanned prosperity" in various ways.
The preceding verse "Jeremiah 29:10" holds the key to what is being prophesied. God through the Prophet lays down His specifics on this promise. He says that He will bring it to pass "after seventy years are completed for Babylon." To put it another way it is telling us that God's redemption in this situation is 70yrs away and those years are years in exile.
He did have a plan, future and a hope for them, however, it was going to be significantly different from the expectation that the Israelites had.
One could readily say "So what?" Does it really matter if Scripture is taken out of context if it provides a value and encourages another? God surely knows the plans He has for individuals Right? Well, yes and no. If it is followed through with correct instruction great otherwise it just ends up being a placebo and invariably more problems as individuals believe God is failing them.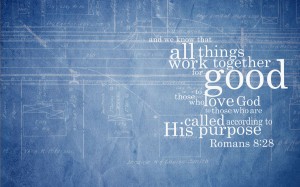 Likewise, for a New Testament Scripture "Romans 8:28" – "And we know that in all things God works for the good of those who love him, who have been called according to his purpose." These are true "wonderful words" and they are greatly encouraging. However, the Scripture here is not communicating that "everything is going to turn out good in our evaluation of what is good" No! the following verse 29 is what it is saying – "For those God foreknew, He also predestined to be conformed to the image of His Son,……" the GOOD that is being conveyed here is the transformative work of the Holy Spirit in our journey of faith to be transformed into the likeness of Jesus – That may be great in our estimation but equally so it could be otherwise. Either way, it is a predestination for the Child of God to be transformed by the trials we are experiencing.
So, back to Lazarus, excuse me for diverging for a short while. There is a book called the Jerusalem Talmud. The Jerusalem Gemara Talmud book has within it the discussions that took place throughout various generations of Jewish Rabbis in the Land of Israel. In it and at – "Yebamot 16:3" we read "For the first three days after death the soul floats above the body, thinking that it will return to the body. When the soul sees the body, that the appearance of the face has changed, it leaves the body and goes its way."
As the Jerusalem Talmud was actually written circa. 350-400 CE (Common Era and is used in place of A.D.) the question arises "Was the 3 Days idea spoken of in the Jerusalem Gemara Talmud an idea present at the time of the ministry of Jesus and recognised amongst the Rabbis of the time? The answer is Yes!
The majority of us will have heard of the Dead Sea Scrolls. These scrolls were discovered in a series of twelve caves around the site originally known as the "Ein Feshkha Caves" near the Dead Sea in the West Bank (then part of Jordan) between 1946 and 1956 by Bedouin Shepherds and a team of Archaeologists.
Since then there have been other discoveries. One such recent discovery was of an ancient stone, in Jordan in 2000 near the Eastern Shore of the Dead Sea which has been named as Gabriel's Revelation, also called Hazon Gabriel (the Vision of Gabriel) or the Jeselsohn Stone. It is a stone tablet with 87 lines of Hebrew text written in ink, containing a collection of short prophecies written in the first person.
The stone was found in the same geographic location where some of the Dead Sea Scrolls were also found. On the stone it is interesting that there is an intriguing phrase that is translated as: – "In three days, live, I, Gabriel, command you" (Gabriel's Revelation Stone, Israel Museum).
Whilst I'm not suggesting that resurrection of Lazarus incident is the one described, the discovery shows that the idea of resurrection within/after three days was not a foreign concept to the ancient Jews of the time of Jesus and was well recognised amongst His fellow Rabbi.
The account in the Gospels tell us that Jesus waited for two more days from being told of the plight of Lazarus, timing His arrival in such a way that He arrived at Bethany on the fourth day – when resurrection (in the eyes of the religious society of His day) was considered no longer possible!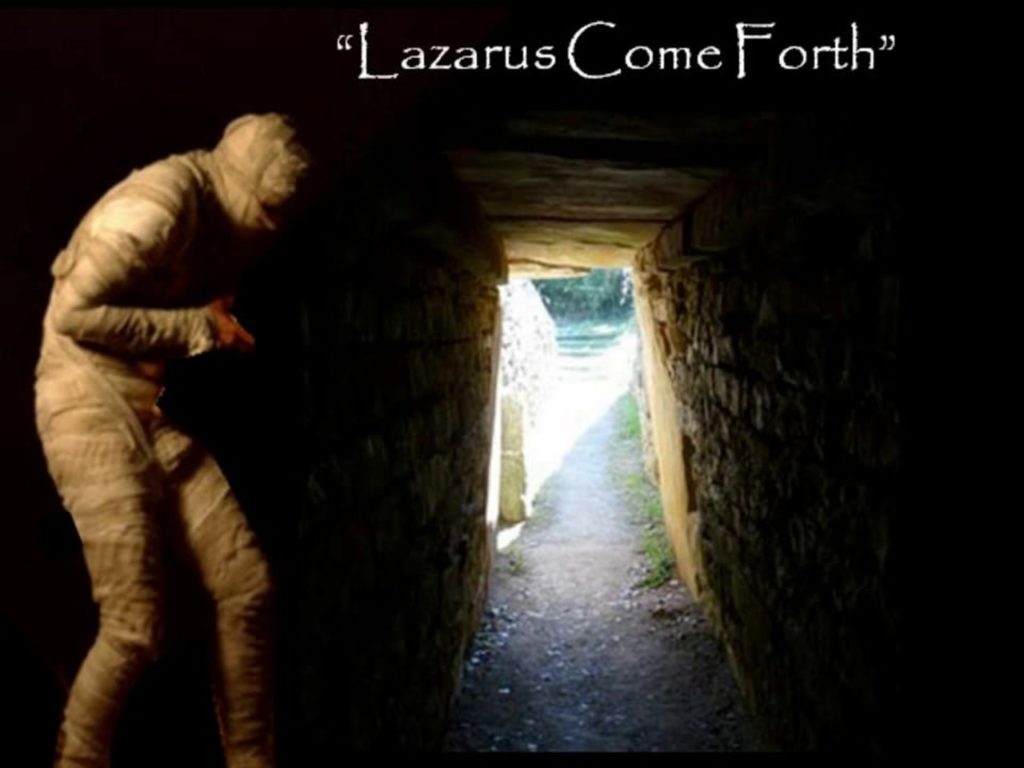 When Lazarus was finally resurrected it manifested the glory of God in a greater manner than if it had happened on the 1st thru 3rd day and also showed something even more important and remarkable that being – "resurrection is not something that Jesus does, resurrection is something that Jesus is" Read "John 11:17-40."
I hope this has been a blessing. If so, please leave a comment in the "comments section"