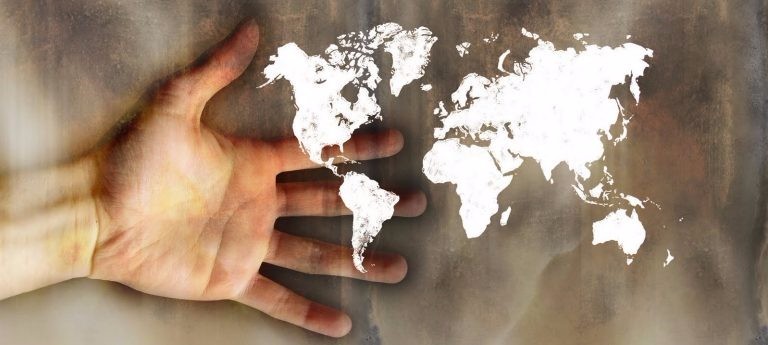 NEWSLETTER NO 2 – 9th JULY 2017
"First, I thank my God through Jesus the Anointed for all of you because family, and your faith is spreading across the world. For I call God as my witness – whom I worship in my spirit and serve in making known the gospel – He alone knows how often I mention you in my prayers. I find myself constantly praying for you and hoping it's in God's will for me to be with you soon. I desperately want to see you so that I can share some gift of the Spirit to strengthen you. Plus, I know that when we come together something beautiful will happen as we are encouraged by each other's faith." – "Romans 8: 1 to 11" – The Voice
My Dear Friend and Co-Worker in Christ,
This is my 2nd newsletter and I hope that you will find it a blessing.
Inspiring, Equipping, Fulfilling
Thank you for being a "partner, colleague and friend" and collaborating with me in seeing "souls saved, bodies healed, lives saved, people restored, Churches renewed, and His Glory revealed." We are on a marvellous adventure together of "serving God in His harvest field." Thank you for being – "All In".
These three words describe precisely what the mission activities in the coming year are destined to accomplish.
Your being "All In" is helping to make it possible for the thousands who are hearing the Gospel and being instructed in the truth of God's Word.
Your being "All In" has and is continuing to enable Churches to be "Enlarged and Encouraged".
Your being "All In" is providing on-going "Evangelism, Teaching and Discipleship Training" in various parts of the world.
On previous occasions thousands have heard the Gospel, 100's made a commitment to Christ, and many have testified of God's healing power (from broken bones, terminal cancers, restored hearing and sight) amongst other things. Alongside this His Church has been encouraged (which I have come to increasingly recognise is an important part of that which God has implanted in me) and His Bride has been challenged and many have discovered a new walk in their journey.
All the above is "all of His doing, His grace at work and through His empowering" – Praise His name. "God uses men who are weak and feeble enough to lean on him." Is that Hudson Taylor, missionary to China said and I can truly empathise with him in that reality.
Competition Winner – Peter Barnard
In Issue No 1 a competition in regard to a "Tag Line" was raised and I'm glad to say that Peter Barnard was our winner and has received The Prize Book was "John Piper's" – The 5 Points.
The tag line was "A global, bible-based resource for equipping and empowering Christians"
Mission Activities – 2017
God has opened up the doors of opportunity to minister to a number of different groups in the coming year. The trips are going to be very demanding in many areas – Time, Resources, Preparation of Heart and Spirit.
Here is the mission already booked for July 2018 – Friday 14th July thru Sunday 16th July
Liege in Belgium
As a reminder, and I know that many of your regularly pray for me and the ministry. I will be in Belgium from Friday 14th July thru Sunday 16th July.
I'm informed that I will be sharing in a Baptism in the Liege River on the Saturday and bringing the Word of God.
On the Sunday I'm ministering to God's People and God has laid on my heart to minister on the topic of "Fear is a Liar Call its Bluff" it's been percolating in my spirit for several weeks.
If you want to take a look at the content, go to – www.worldwidechristianministries.org (Sermons) – Do let me know if God speaks to you through it.
Do pray that God will use it to bring release and encouragement to many.
God has "Healed, Saved, Restored and Renewed" many who are regular attenders and He has met with many who have visited for the 1st time on previous occasions.
On-Going Mission Activities & Support
One thing which I deem to be an absolute is the requirement for a platform of on-going prayer support. I am so aware that anything which has been accomplished – and there is much – has only been achieved because you have been so very faithful in up-holding me before the Lord. His anointing has been experienced in so many ways and His enabling manifested in lots of various circumstances.
Isaiah wrote: "The creator of the ends of the earth neither faints nor is weary. His understanding is unsearchable. He gives power to the weak and to those that have no power, he increases strength" – "Isaiah 40:28-29"
Because we can so easily misjudge life's difficulties, we need courage to keep going when we are tempted to quit. As I take yet another step of faith in my obedience to the Saviour please continue your prayer support.
Mission Activity Financial Support
Let me take this opportunity to thank those who have in addition to praying have responded to the Lords word to their hearts to provide financially for the expenses involved. I cannot begin to express my gratitude to you for that.
Scripture says: – "Beloved, you are acting faithfully in whatever you accomplish for the brethren, and especially when they are strangers; and they have testified to your love before the church. You will do well to send them on their way in a manner worthy of God. For they went out for the sake of the Name, accepting nothing from the Gentiles. Therefore, we ought to support such men, so that we may be fellow workers with the truth." – "3 John 1:5-8"
God is always faithfulness and He manifests His faithfulness through the giving of His Family the Church.
It's been said "The building never gets built, the needy never get served, and the world never gets changed" without both prayer and financial support and this is very true. The "story of the adventure in God's Calling remains incomplete without others and only with others is the story completed" this is equally true.
Vision derives its birth from the Heart of the Father but remains a "fairy tale" and the "unfulfilled aspiration of the visionaries" if not carried and borne along by others.
It's not a popular subject, but the reality is, it costs money to reach lost people.
Taking an offering or being provided with support isn't a strategy designed by the church; it's God's strategy.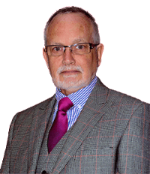 Rev Albert Martin
World Wide Missions
28 Chipstead Close
Maidstone
Kent
ME16 0DH
United Kingdom
Mob:- +44 (0)7939 100842
Website: – www.worldwidechristianministries.org
Email: – revalbertmmartin@aol.com