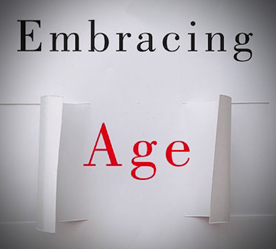 Embracing Age
It's that wonderful time of the week when we gather around to share in some inspiration and encouragement. Today, I want to explore a topic that holds immense beauty and significance – the precious gift of aging.
There's a poignant saying that resonates deeply with me: "Everybody gets to be young, but not everyone gets to be old." Let's delve into this, understanding that every wrinkle and grey hair is not just a reminder of time passing but a testament to our strength and resilience.
In the book of Proverbs, we discover a profound truth: "Gray hair is a crown of glory; it is gained in a righteous life." Think about it – the marks of aging are like a crown, a symbol of the wisdom we've accumulated through life's journey.
Imagine a tree that has stood tall for decades, its branches reaching out towards the sky. As it ages, it becomes a living witness to life's challenges, its growth rings echoing the stories of years gone by. In much the same way, we too grow, evolve, and become more resilient with each passing year.
Recall the awe-inspiring story of Abraham and Sarah, who were blessed with a child in their old age. It reminds us that life's most precious blessings often arrive when we least expect them. It's a testimony to God's plans, filled with beautiful surprises, making our later years just as exciting as our youth.
As we journey through life, let's embrace the process of aging with open hearts. Let's wear our "crown of glory" proudly and continue to evolve, inspire, and bless those around us.
Remember, each day is a gift, and every year offers an opportunity to become an even more incredible version of ourselves. It's a wonderful opportunity to enhance, strengthen or even begin to make a legacy that one day we will leave behind us.
To wrap up our inspiring journey today, I leave you with this powerful scripture from Ecclesiastes 12:1: "Remember your Creator when you are young, before the days of trouble come and the years catch up with you. They will make you say, 'I have found no pleasure in them.'" Let's keep our faith strong and remember our Creator, cherishing each moment of our beautiful journey.
Until next time, keep shining, keep growing, and keep rejoicing in the gift of aging. You're all truly amazing! 😊✨
Bless You
Albert – Your friendly (septuagenarian.)
---
French
Accueillir le don du vieillissement : Un voyage de foi.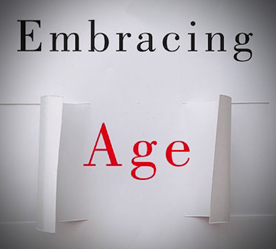 Bonjour, chers amis !
Nous voici à ce merveilleux moment de la semaine où nous nous réunissons pour partager notre inspiration et nos encouragements. Aujourd'hui, j'aimerais explorer un sujet d'une beauté et d'une importance immenses – le précieux cadeau du vieillissement.
Il y a un dicton poignant qui résonne profondément en moi : "Tout le monde peut être jeune, mais tout le monde ne peut pas être vieux. Penchons-nous sur cette question et comprenons que chaque ride et chaque cheveu gris n'est pas seulement un rappel du temps qui passe, mais un témoignage de notre force et de notre résilience.
Dans le livre des Proverbes, nous découvrons une vérité profonde : "Les cheveux gris sont une couronne de gloire ; ils s'acquièrent par une vie droite." Pensez-y : les marques de l'âge sont comme une couronne, un symbole de la sagesse que nous avons accumulée tout au long de notre vie.
Imaginez un arbre qui s'est dressé pendant des décennies, ses branches s'étendant vers le ciel. En vieillissant, il devient un témoin vivant des défis de la vie, ses anneaux de croissance faisant écho aux histoires des années passées. De la même manière, nous grandissons, évoluons et devenons plus résistants au fil des ans.
Rappelez-vous l'histoire impressionnante d'Abraham et de Sarah, qui ont eu la chance d'avoir un enfant alors qu'ils étaient très âgés. Cela nous rappelle que les bénédictions les plus précieuses de la vie arrivent souvent lorsque nous nous y attendons le moins. C'est un témoignage des plans de Dieu, remplis de belles surprises, qui rendent nos dernières années tout aussi passionnantes que notre jeunesse.
Alors que nous traversons la vie, accueillons le processus de vieillissement avec un cœur ouvert. Portons fièrement notre "couronne de gloire" et continuons à évoluer, à inspirer et à bénir ceux qui nous entourent.
N'oubliez pas que chaque jour est un cadeau et que chaque année est l'occasion de devenir une version encore plus incroyable de nous-mêmes. C'est une merveilleuse occasion d'améliorer, de renforcer ou même de commencer à créer l'héritage que nous laisserons un jour derrière nous.
Pour conclure notre voyage inspirant d'aujourd'hui, je vous laisse avec ce texte puissant de l'Ecclésiaste 12:1 : "Souviens-toi de ton Créateur quand tu es jeune, avant que les jours de détresse n'arrivent et que les années ne te rattrapent. Ils te feront dire : 'Je n'y ai pris aucun plaisir'". Gardons la foi et souvenons-nous de notre Créateur, en chérissant chaque instant de notre beau voyage.
Jusqu'à la prochaine fois, continuez à briller, à grandir et à vous réjouir du don du vieillissement. Vous êtes tous incroyables ! 😊✨
Soyez bénis
Albert – Votre ami (septuagénaire)
---
Portuguese
Abraçar a dádiva do envelhecimento: Uma viagem de fé.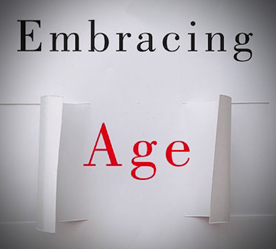 Olá, queridos amigos!
É aquela altura maravilhosa da semana em que nos reunimos para partilhar alguma inspiração e encorajamento. Hoje, quero explorar um tema que tem imensa beleza e significado – a preciosa dádiva do envelhecimento.
Há um ditado pungente que ressoa profundamente em mim: "Toda a gente chega a ser jovem, mas nem toda a gente chega a ser velha." Vamos aprofundar esta questão, compreendendo que cada ruga e cada cabelo grisalho não são apenas uma lembrança da passagem do tempo, mas um testemunho da nossa força e resiliência.
No livro dos Provérbios, descobrimos uma verdade profunda: "Os cabelos brancos são uma coroa de glória; são ganhos numa vida justa." Pense nisso – as marcas do envelhecimento são como uma coroa, um símbolo da sabedoria que acumulámos ao longo da jornada da vida.
Imagine uma árvore que se mantém alta há décadas, com os seus ramos a estenderem-se para o céu. À medida que envelhece, torna-se uma testemunha viva dos desafios da vida, os seus anéis de crescimento ecoam as histórias dos anos passados. Da mesma forma, também nós crescemos, evoluímos e tornamo-nos mais resistentes a cada ano que passa.
Recorde-se a história inspiradora de Abraão e Sara, que foram abençoados com um filho na sua velhice. Esta história recorda-nos que as bênçãos mais preciosas da vida chegam muitas vezes quando menos esperamos. É um testemunho dos planos de Deus, cheios de belas surpresas, que tornam os nossos últimos anos tão emocionantes como a nossa juventude.
Ao longo da nossa jornada pela vida, vamos abraçar o processo de envelhecimento com o coração aberto. Usemos a nossa "coroa de glória" com orgulho e continuemos a evoluir, a inspirar e a abençoar os que nos rodeiam.
Lembrem-se, cada dia é uma dádiva e cada ano oferece uma oportunidade para nos tornarmos uma versão ainda mais incrível de nós próprios. É uma oportunidade maravilhosa para melhorar, fortalecer ou mesmo começar a criar um legado que um dia deixaremos para trás.
Para terminar a nossa jornada inspiradora de hoje, deixo-vos com esta poderosa escritura de Eclesiastes 12:1: "Lembra-te do teu Criador quando és jovem, antes que venham os dias de angústia e os anos te alcancem. Eles farão com que digas: 'Não encontrei neles nenhum prazer'". Mantenhamos a nossa fé forte e lembremo-nos do nosso Criador, apreciando cada momento da nossa bela viagem.
Até à próxima vez, continuem a brilhar, a crescer e a regozijar-se com a dádiva do envelhecimento. Vocês são todos verdadeiramente incríveis! 😊✨
Abençoada sejas
Albert – Seu amigo (septuagenário.)